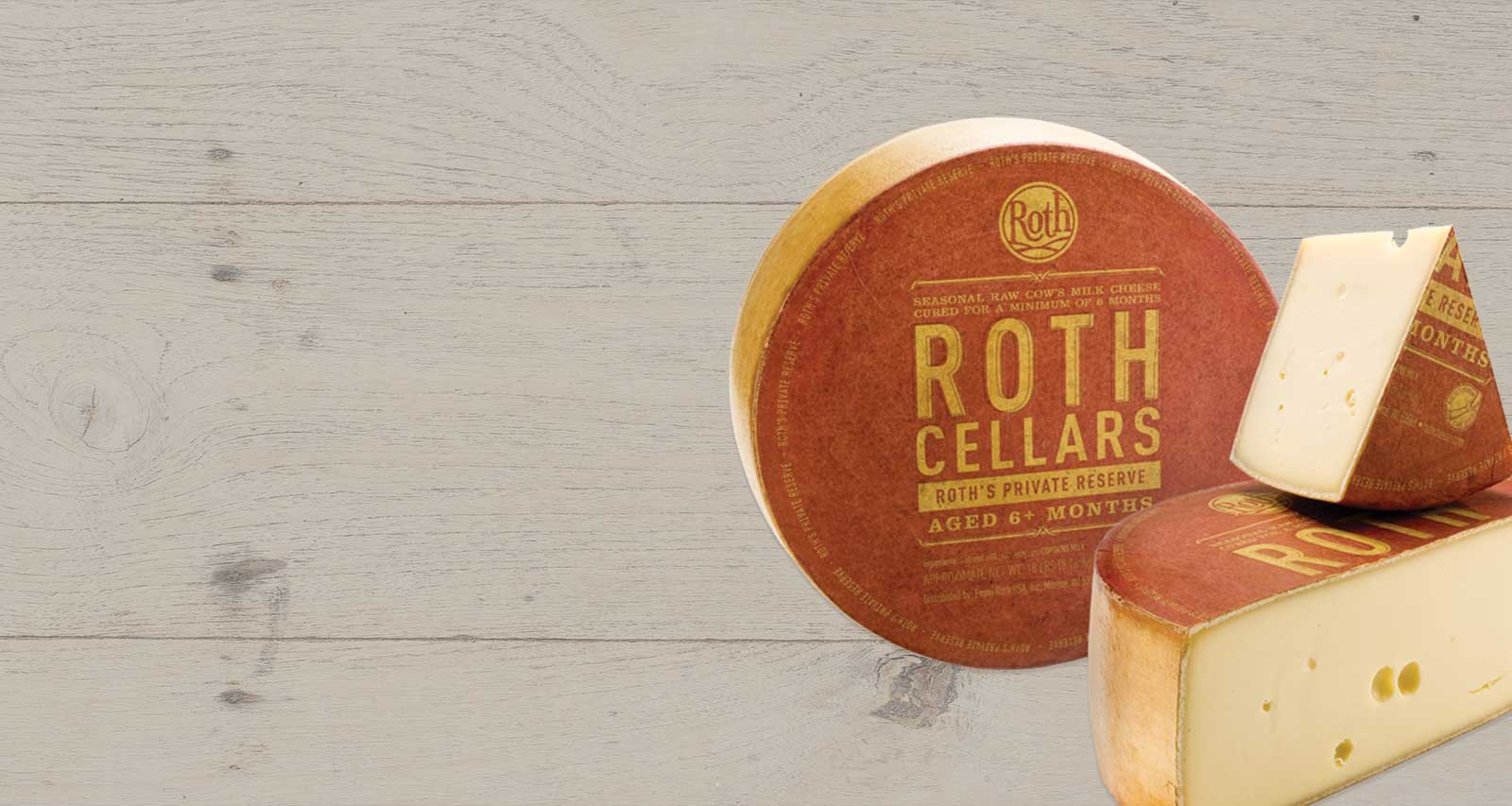 An adventure in art and craft.
Roth's Private Reserve
For those who prefer it rare.
As one of our Roth Cellar cheeses, Roth's Private Reserve is a rare breed indeed. Each year we use the perfect batch of seasonal raw milk from local family farms. We only craft this unique cheese by small batches in our traditional copper vats. Then the cheese ages in our Roth cellars where our skilled Cellar Masters wash, brush, flip and care for the cheese until it has reached its optimal flavor – typically for six months or more. Even then, Roth's Private Reserve is released only when the flavor is perfectly, perfect. It's a journey that's oh-so worth the wait.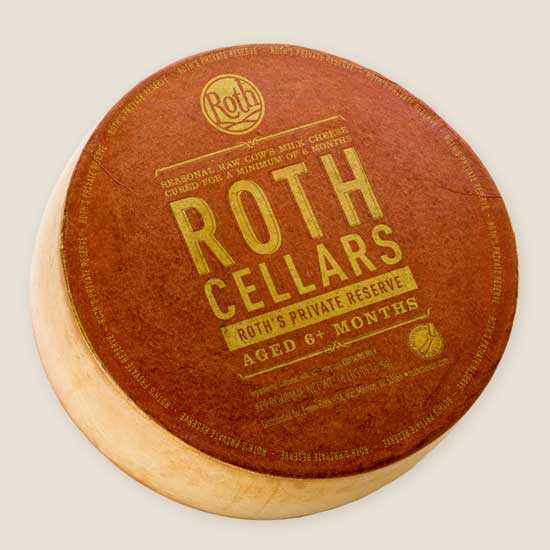 U.S. Championship Cheese Contest

2nd Place

2015

American Cheese Society

2nd Best of Show

2015

American Cheese Society

1st Place

2015

Wisconsin State Fair

2nd Place

2014

Green County Fair

1st Place - Grand Champion

2014

American Cheese Society

3rd Place

2014

World Cheese Awards

Bronze

2014
Light and crumbly with very fine crystals of surprising taste, this raw milk masterpiece starts with a medium tanginess, then becomes sweet with honey and butterscotch notes. Cellar-aged for 6 month or more.
Pair with
Hazelnuts, almonds, apples & grapes
A schmear of apricot or fig preserves
Riesling or hard cider
Perfect for
A cheese plate centerpiece
Shaving atop asparagus and prosciutto pizza
Slicing on crostini topped with cured meats
Ingredients: Pasteurized cultured milk, salt, enzymes. CONTAINS MILK.
Nutrition Facts: Serving Size 1 oz (28g) Servings Per Container Varied, Calories 110, Fat Cal. 80, Total Fat 9g (14% DV), Sat. Fat 6g (30% DV), Total Carb. 0g (0% DV), Fiber 0g (0% DV), Cholest. 25g (8% DV), Sodium 130mg (5% DV), Trans Fat 0g, Sugars 0g (0% DV), Protein 7g, Vitamin A (6% DV), Vitamin C (0% DV), Calcium (20% DV), Iron (0% DV) Percent Daily Values (DV) based on a 2,000 calorie diet. KEEP REFRIGERATED.