The only cheese of its kind made in Wisconsin, new Roth® Monroe is now available at select stores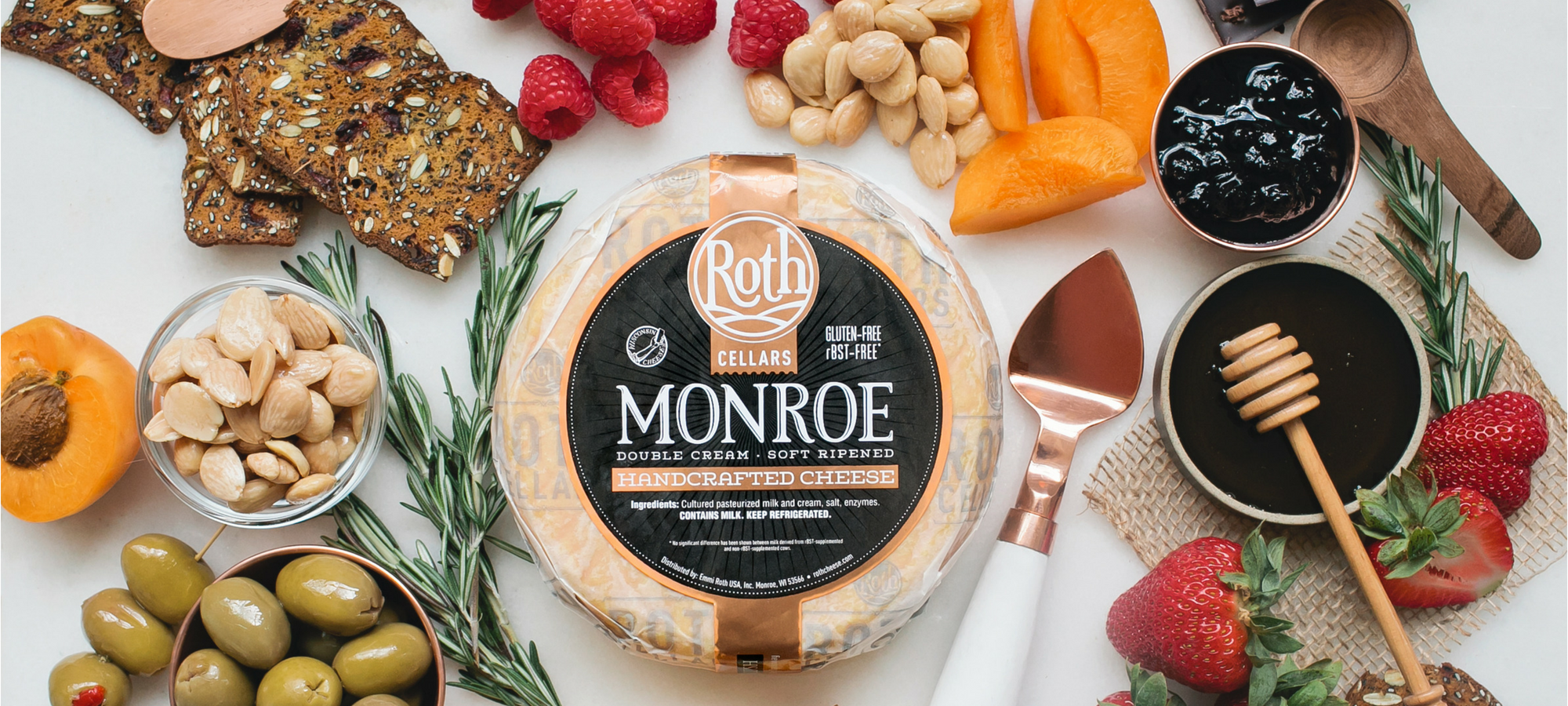 Experts in creating award-winning washed-rind cheese, our cheesemakers are proud to introduce a new limited production soft-ripened cheese dubbed Monroe, a nod to the town we were founded more than 25 years ago. Made in approximately 1.6 lb wheels, this limited production cheese is smeared and turned by hand every day as it ages for 30 days in cellars adjacent to our celebrated and award-winning Grand Cru® alpine-style cheeses.
Crafted by our cheesemaker Madeline Kuhn, Monroe is the only cheese of its kind made in Wisconsin.
"We wanted to create a cheese that showcased who we are as cheesemakers," said Kuhn. "Roth has been making washed-rind cheeses for more than 25 years and it was time to introduce something new and exciting with that expertise. After years of perfecting the perfect soft-ripened cheese, Monroe was finally born in a little corner of our cellars."
Monroe's tender brine-washed rind is tan with hints of pink and tacky to the touch. The supple interior has a luxuriously creamy texture true to traditional double cream cheeses.
Since each wheel is hand-smeared, Monroe is currently made in limited production and available only at select cheese shops and specialty stores including Whole Foods Markets in the Midwest and Murray's Cheese Shop in New York City, among a few other local shops.
But, Monroe has people turning heads for more than just its uniqueness. At its debut at the 2017 World Cheese Awards, the cheese took home a Bronze Medal and at the 2018 World Cheese Championship, it scored a whopping 99.45 points in its category.