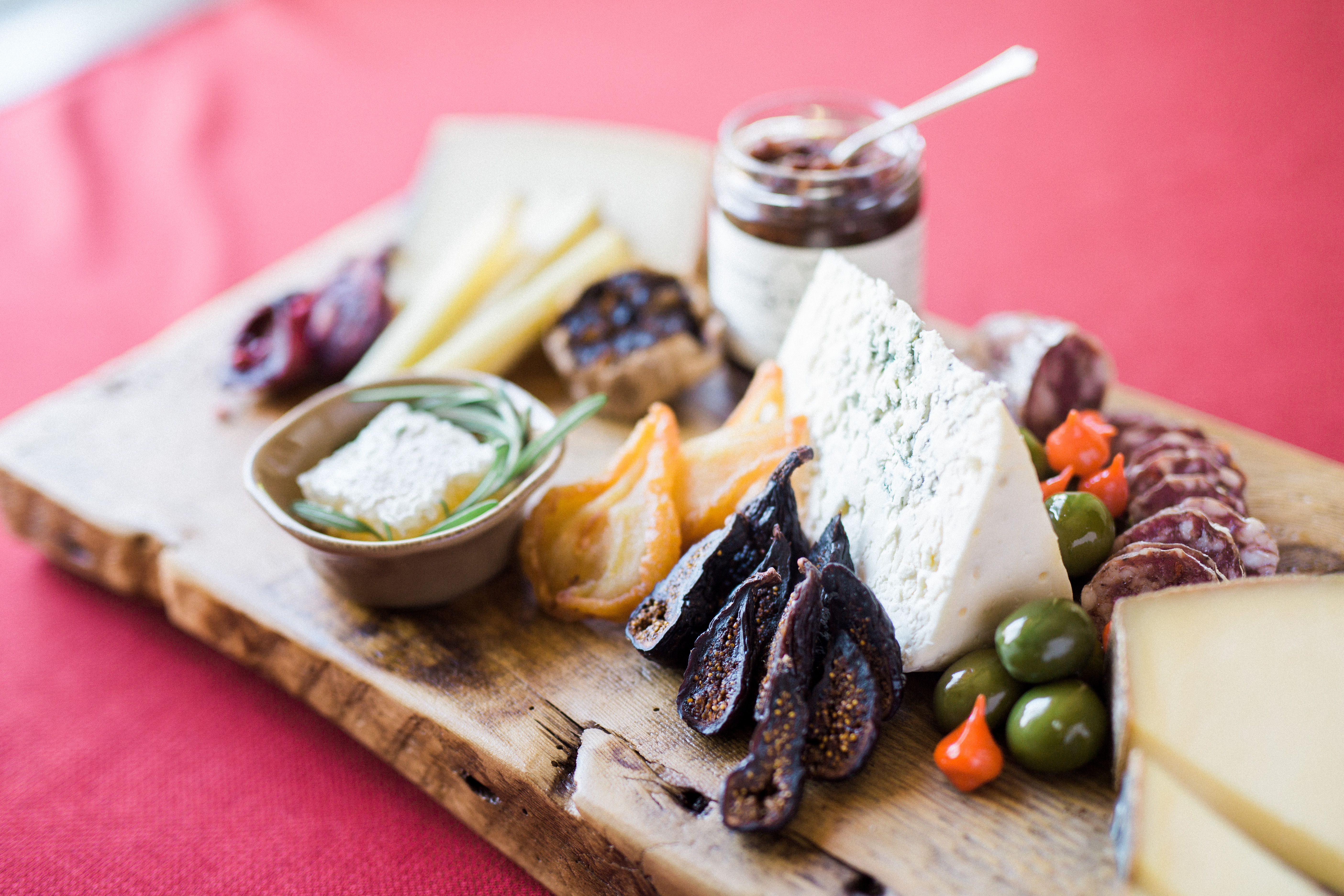 When preparing to build a cheese board for the season, consider using cheeses and accompaniments that will make for a variety of sweet and savory pairings.
You may not realize it, but while Roth cheeses can be enjoyed year-round, there is a seasonality to when cheeses are made. Alpine-style cheeses like Roth Grand Cru® for instance, are made with milk from cows that graze on pasture during the summer months. Since this particular cheese is aged for a minimum of four months, the Winter season is the ideal time to enjoy it, especially paired with a touch of fig jam and a dark winter German lager.
The cheesemaker behind Roth Prairie Sunset®, on the other hand, drew inspiration for making this cheese from a Midwest summer sunset. This classic table cheese is made year-round, but its bright orange hue and subtle sweet flavor pairs exceptionally well with summer produce like fresh fruit and a glass of pinot noir.
Seasonal fruits, jams, local honeys, cured meats and pickled items pair well with all different types of cheese and add flavor and texture to any cheese board. If a specific fresh fruit isn't in season, try looking for a dried version to replace it. Dried cherries, figs and apricots are three excellent options.
Not sure where to start? The new Roth packaging has quick and easy pairings listed right on the label. You can also find even more inspiration and ideas for some of our favorite seasonal pairings here.