Blue cheese
like you've never
seen before.
Add a kick of flavor to mundane meals & boring bites with new Flavor Ups® blue cheese crumbles. These convenient, single-serve cups preserve freshness, reduce food waste, and make it easy to add BIG flavor on the go. They're our answer to your household's half-used cups of blue cheese. Use only what you need for lunches, salads, burgers and more!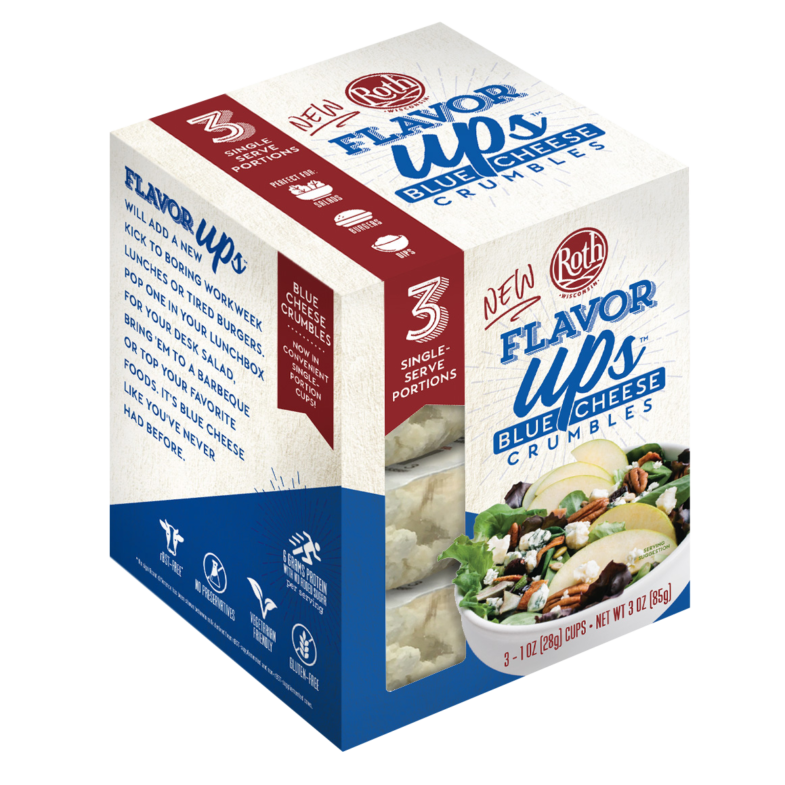 Flavor Ups®
NEW Flavor Ups® are convenient, portable cups of blue cheese crumbles. At home, use them in place of those half-used cups of blue cheese. When you're on the go, add these 1-oz single­ portions to your lunch.
Available as: crumbles, pre-packaged.
Pair with
Apples, prosciutto & pecans in a salad
Hamburgers topped with caramelized onions
Pears, dates & dark chocolate for dessert
Perfect for
Lunch boxes
Topping salads and roasted vegetables
Melting on burgers and steaks