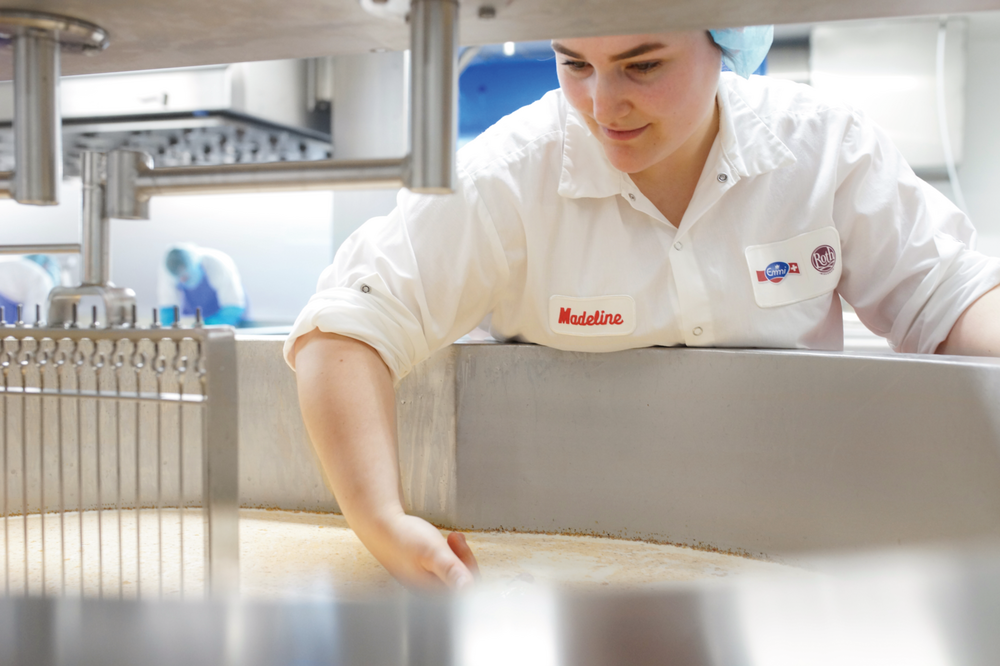 We're Roth Cheese
Inspired by our Swiss heritage, we proudly call the rolling hills of Wisconsin home. Roth cheeses are handcrafted in our little corner of the world, Wisconsin, by our team of cheesemakers and their supporting crew. With our European roots, we specialize in Swiss-inspired alpine-style cheeses, Dutch-style Gouda, Havarti and a few of our own American Originals.
Our Commitment
Our cheesemakers and crew take pride in the product we put out into the world, only providing you with the best cheeses from Wisconsin. We have more than 200 awards to prove it, including World Champion at the 2016 World Championship Cheese Contest for our Grand Cru® Surchoix. The secret to award-winning cheese? The best milk Wisconsin has to offer. Ours comes directly from family dairy farmers down the road, always 100% rBST-free.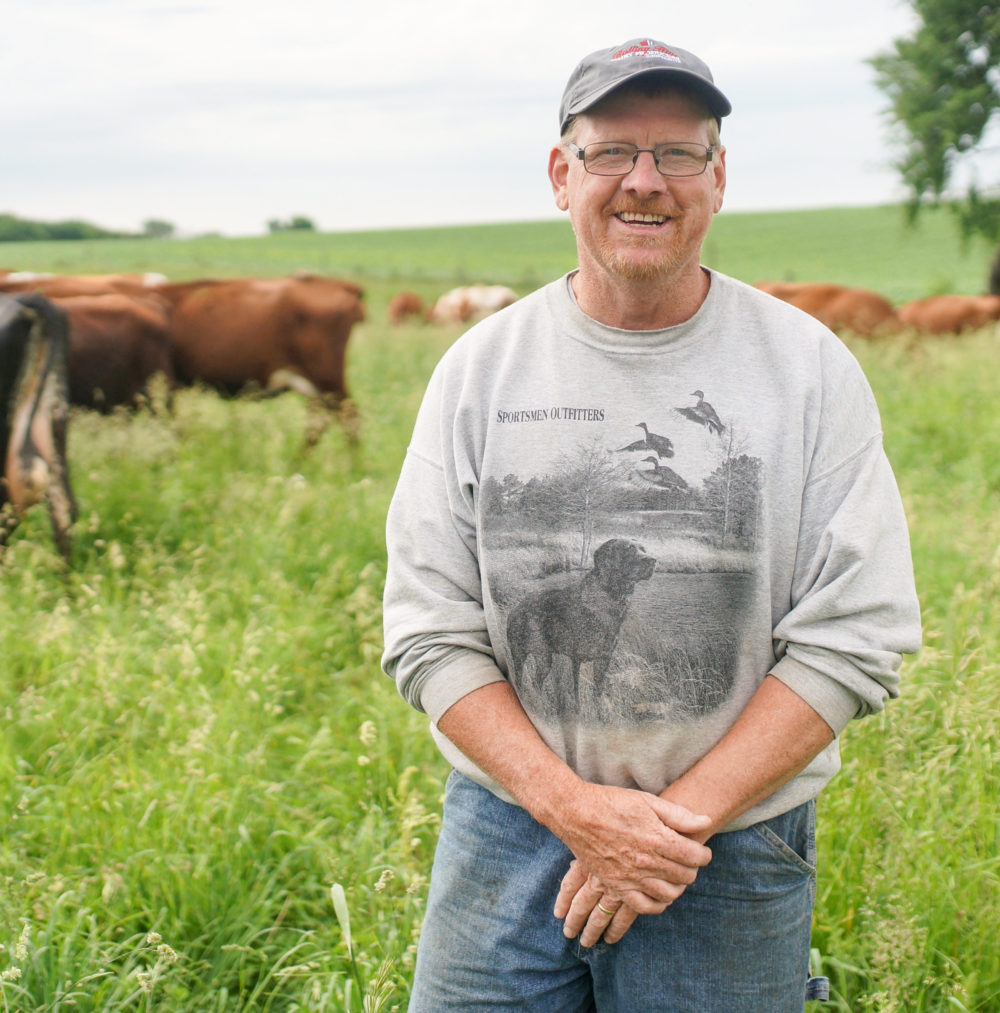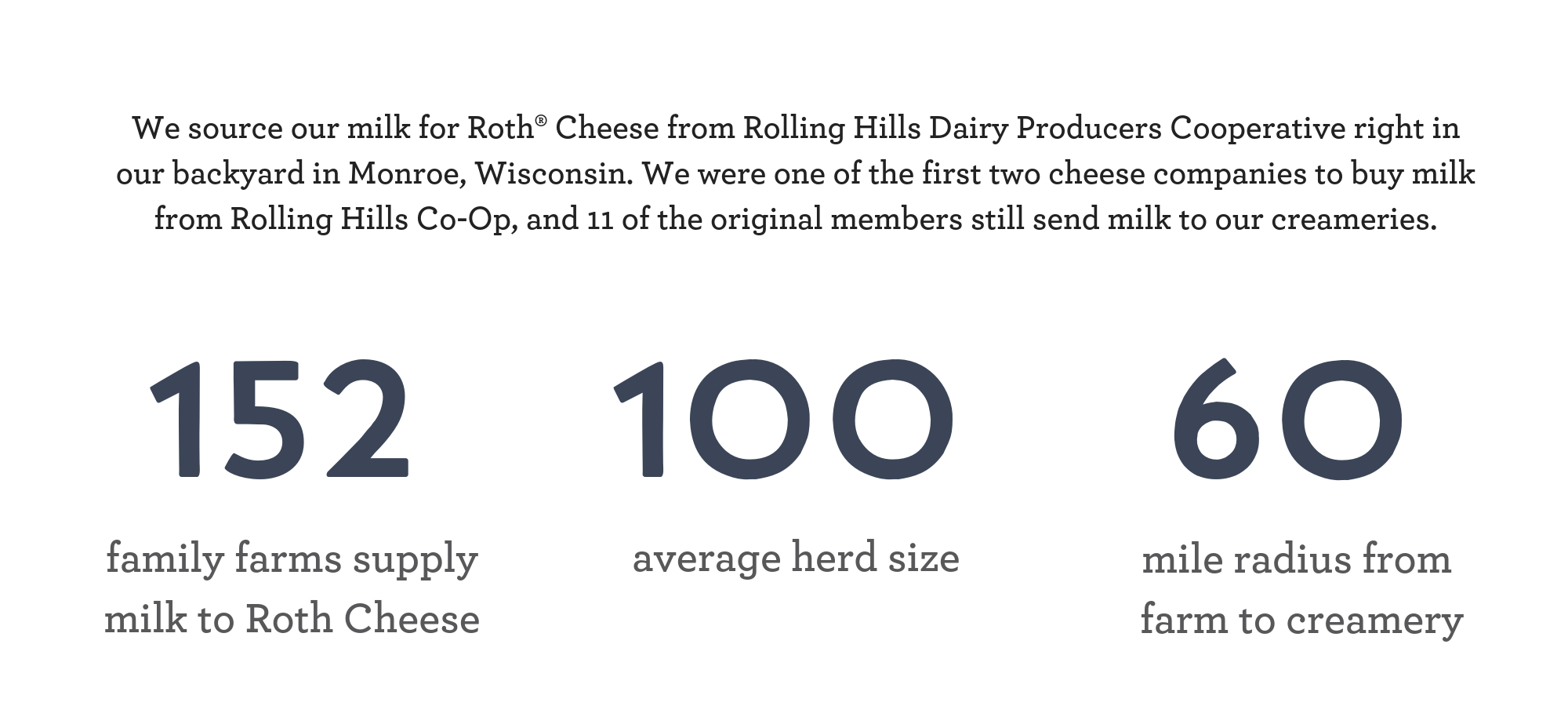 See how we have
and haven't changed.
1863

: 20-year-old Oswald Roth, a licensed cheesemaker from Niederbipp, Switzerland, founds O. Roth & Cie, a cheese company specializing in producing and exporting Emmentaler.

1911

: Otto, one of Oswald's children, immigrates to NYC to start Otto Roth & Company, a subsidiary of O. Roth & Cie. that will serve as an importing agency for Swiss cheeses.

1976

: Fermo and Andre Jaeckle take over management. They target deli departments with the first full line of cut and wrapped cheeses and grow the business to become the largest specialty cheese importer/distributor in the U.S.

1990

: Cousins Fermo Jaeckle and Felix Roth scout locations to found Roth Käse USA. Monroe, WI was chosen as their company's home for its geographic location, access to high quality milk, existing cheesemaking infrastructure, and the strong Swiss heritage of the region.

1991

: Roth Käse USA Ltd is open for business. The plant houses the country's first copper vat for the production of Grand Cru

®

. The company reintroduces wooden boards for aging, focusing on importing technology, not cheese.

2006

: Roth Käse USA celebrates 15 years of crafting and curing award-winning cheeses in Monroe, Wisconsin and completes construction of the Affinage/Curing Cellar and Culinary Education Center.

2010

: Roth Käse USA and Emmi AG merged in 2010 to form Emmi Roth USA.

2019: Emmi Roth Acquires Great Lakes Cheese's Seymour Plant.
1863
now
and haven't changed.
Select images courtesy of the Dairy Farmers of Wisconsin.