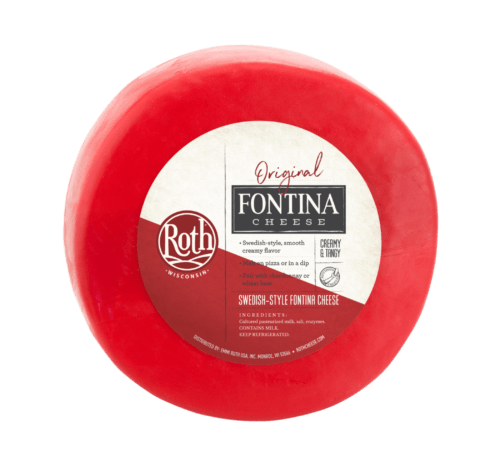 Fontina
Our line of Fontina cheeses have been inspired by flavors and traditions gathered from around the world. From mild to tangy and smoky to sweet, each brings surprising depth and flavor to a wide variety of foods. Whether shredded, sliced or melted, Roth Fontina is a cook's dream in any recipe.
Free your cheese thinking.
Our cheesemakers have lived all over the world. In their travels and tastings, they discovered Fontina. It's an ancient cheese recipe that's been tweaked and tested throughout the world and the ages. Discover the unexplored flavors of Swedish-style Original Fontina and Italian-style Mezza Luna Fontina.