Cheese Fondue Tips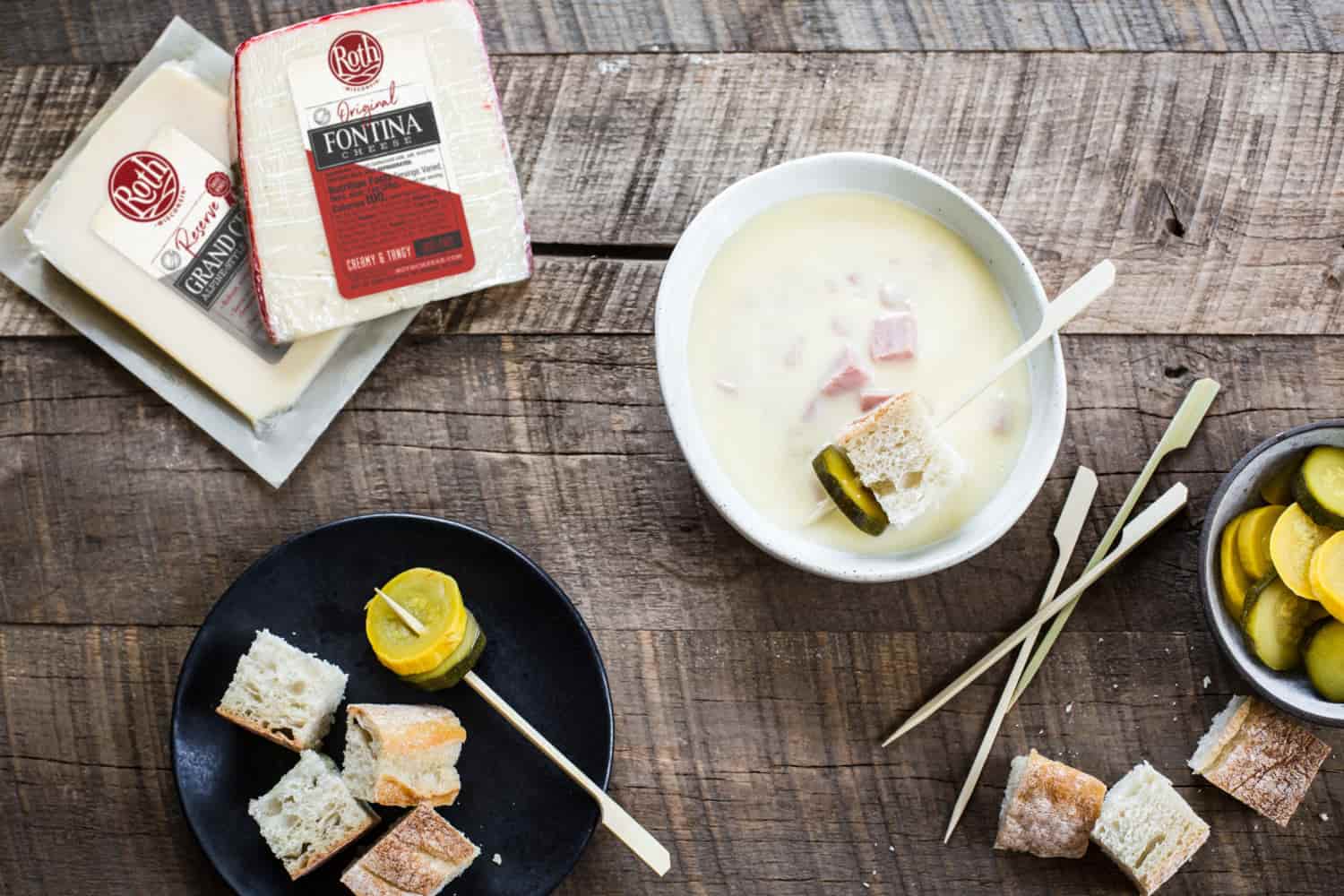 Fondue is a communal dish that brings friends and family together. There's just something about a pot of bubbling, gooey cheese that makes people smile! On National Fondue Day, we're sharing our top tips to make sure your next fondue gathering goes smoothly.
Remember to Stir
Fondue needs to be stirred frequently to keep the cheese from separately or sticking to the bottom of the pot. Use a piece of bread or other accompaniment to stir the fondue in a figure-eight pattern to help keep the fondue smooth.
Twirl Your Fork
Once you've stirred and dunked your food, lift your fork and twirl it over the pot to allow the excess gooey cheese to drip back into the pot.
Play Nice With Your Guests
Remember everyone is trying to get their fill of the cheesy goodness so have patience. Also, your fondue fork is for dipping only! Make sure to remove your food and use your dinner fork for eating.
Think About Pairings
We love to serve a chilled dry Riesling with our fondue. It pairs perfectly with our classic House Fondue recipe. A light beer can also make a great pairing.