Five Cozy Winter Recipes
Now that temps are really starting to drop, cozy winter meals are essential for warming up weeknight dinners. We've rounded up five of our favorite recipes that are simple, comforting, delicious, and of course — CHEESY! Each recipe features a different Roth cheese because with so many varieties, it's easy to find the perfect one for whatever mood you're in.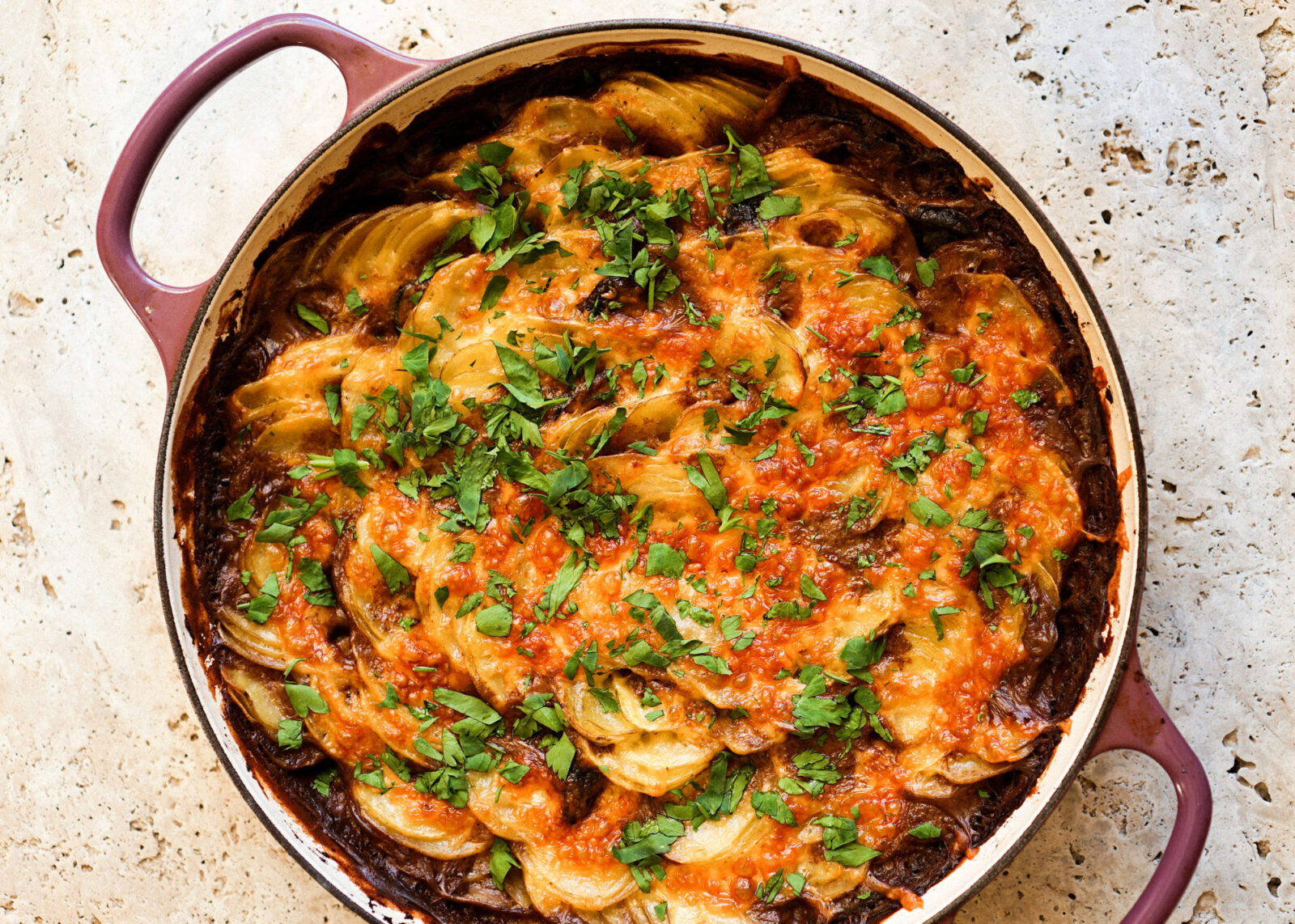 Miso Mushroom Scalloped Potatoes
These Miso Mushroom Scalloped Potatoes are like two amazing sides in one! They're topped with a generous amount of our creamy Havarti for an extra crispy, cheesy bite.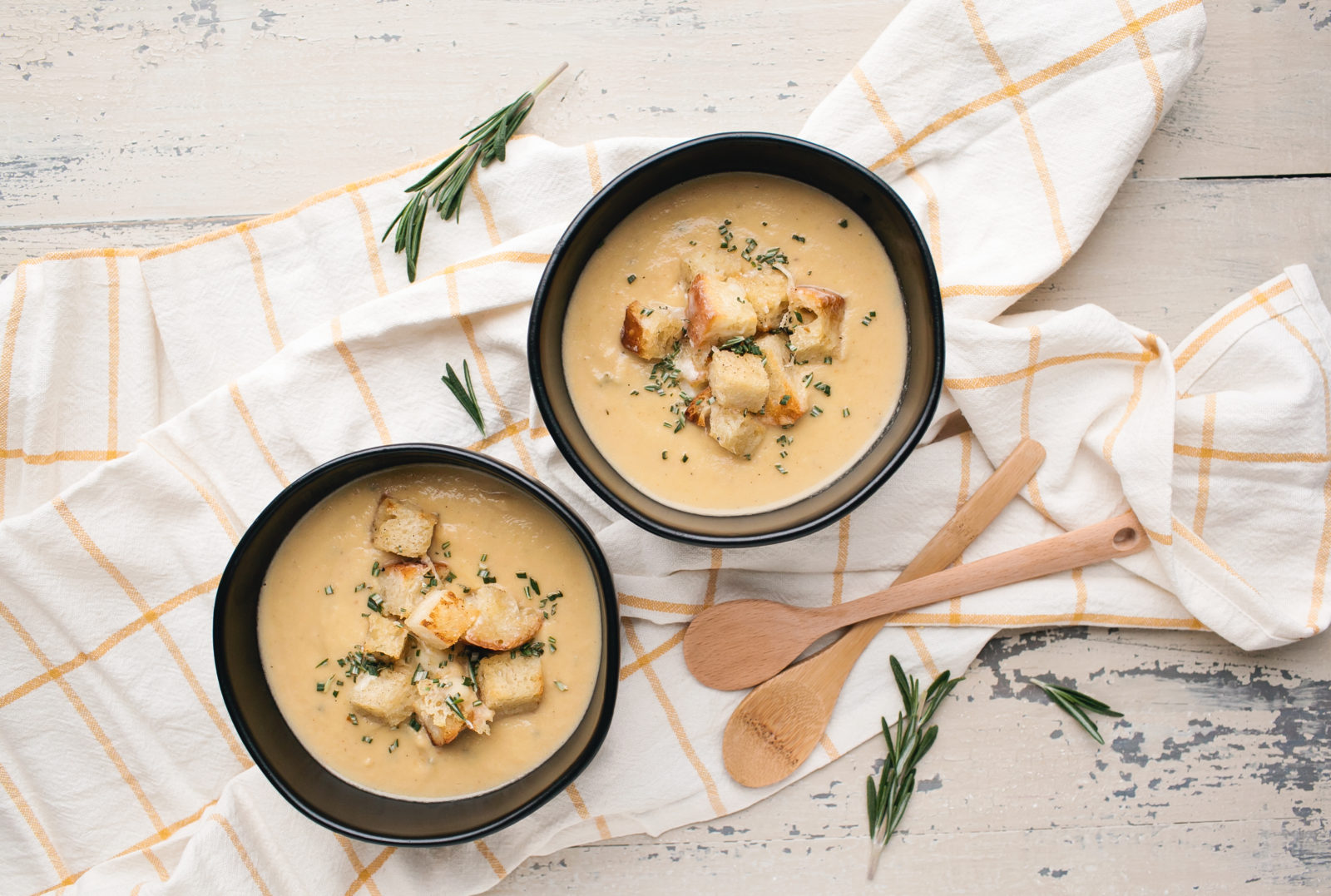 Cheesy Roasted Garlic & Cauliflower Soup
A warming, veggie-packed soup that's on the table in less than an hour. It's so simple and easy! Everything roasts on one pan, then is puréed until silky smooth. Featuring Organic Cheddar (or sub Grand Cru®).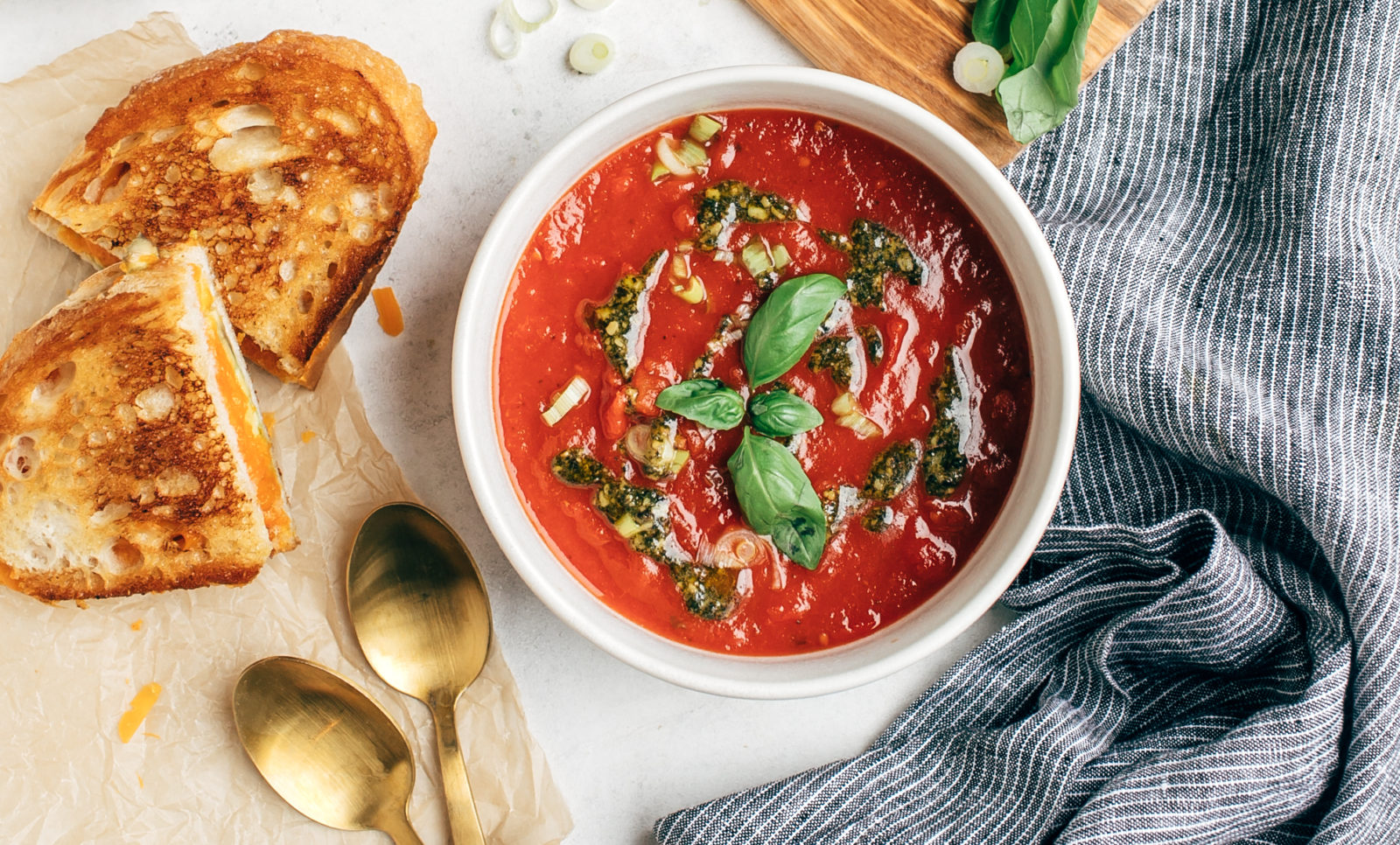 Classic Grilled Cheese & Tomato Soup
Tasty and super easy, the combo of grilled cheese and tomato soup never fails to comfort. This recipe is a classic, family-friendly take using our sweet and addictive Prairie Sunset® cheese (or sub Gouda).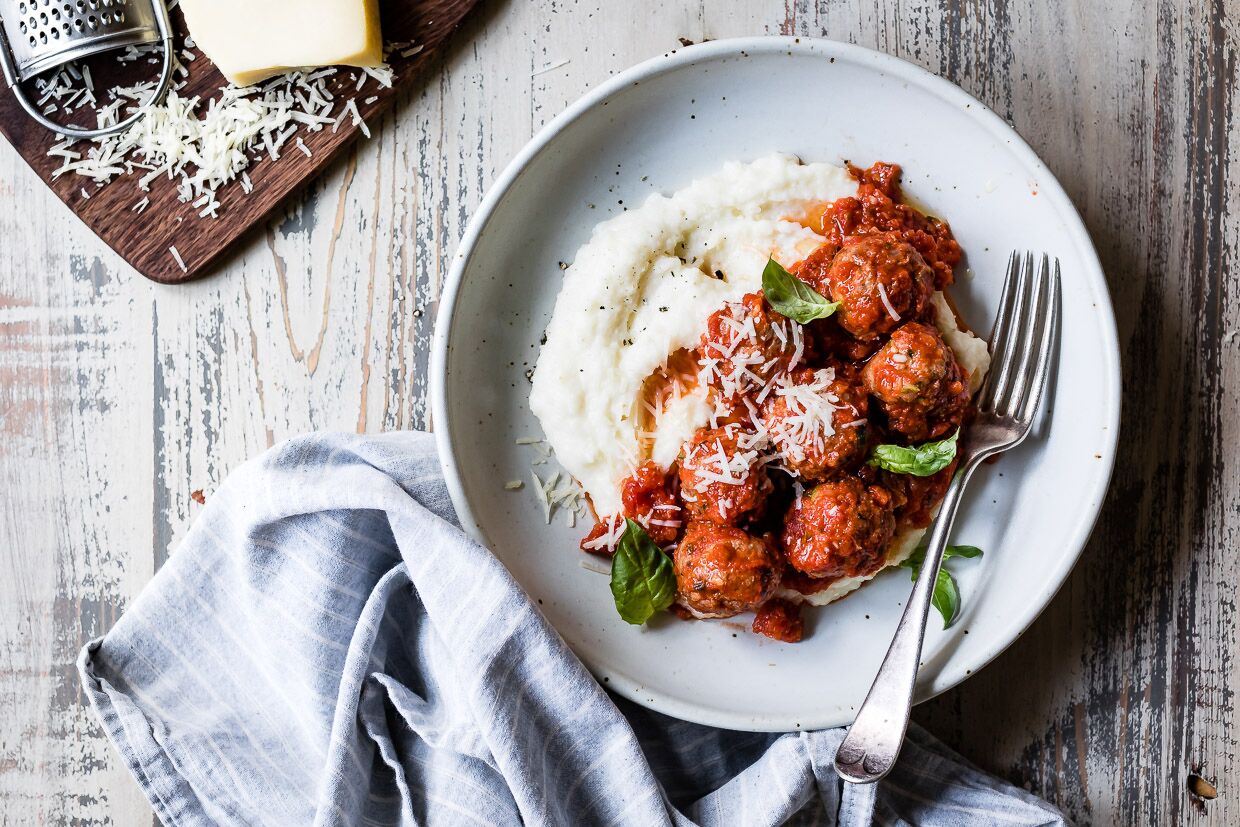 Gouda Turkey Meatballs with Cheesy Baked Polenta
Zucchini shreds keep these turkey meatballs moist while buttery, rich Gouda intensifies the flavor. For a doubly cheesy dish, our alpine-style Grand Cru® is added to the polenta. When you're feeling something on the fancier side, this one's a family crowdpleaser.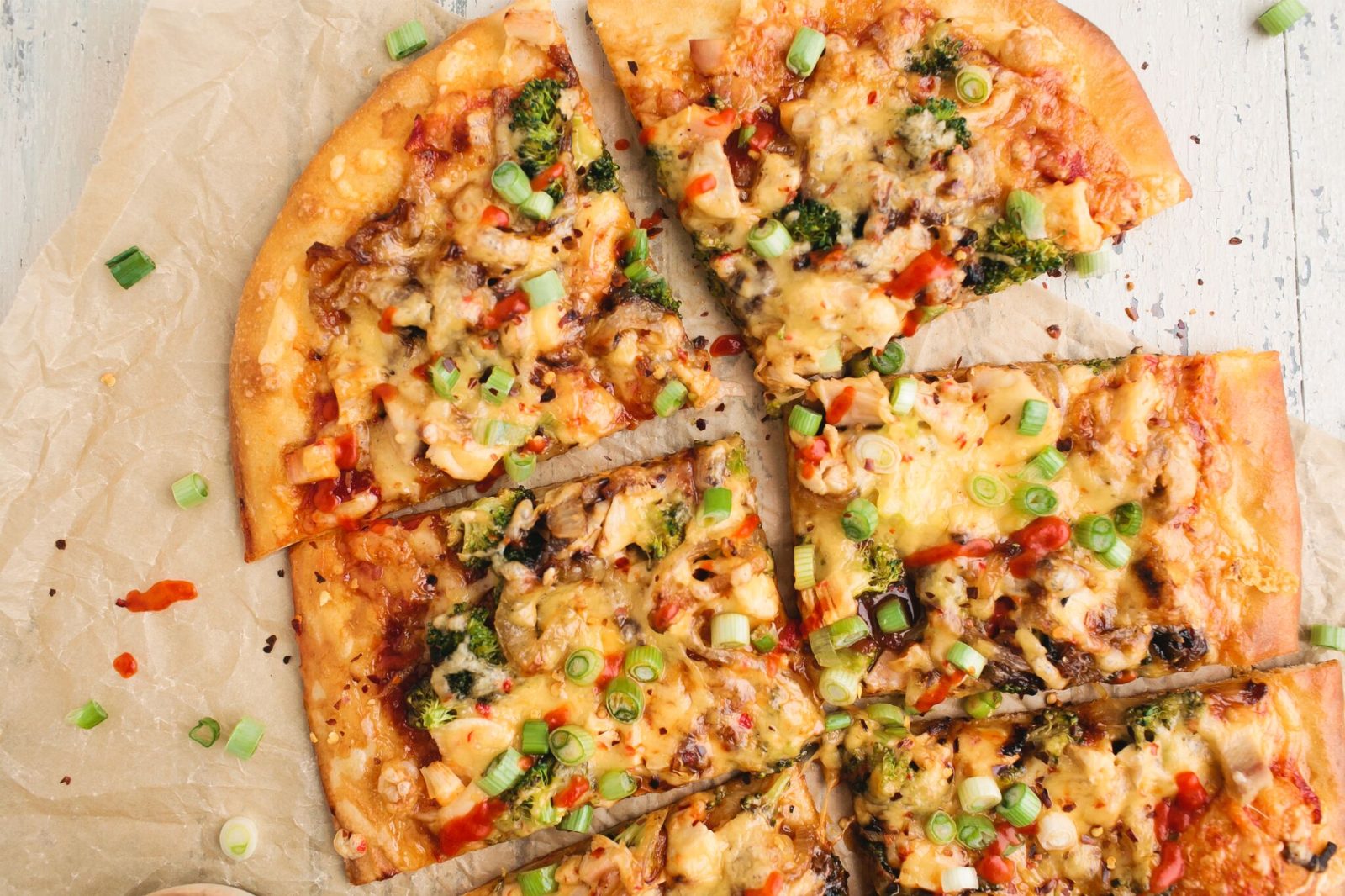 Sweet & Spicy Sriracha Pizza
Spice up your pizza night! The sriracha obsession is real with this sweet, spicy, and SUPER cheesy pizza—made with BBQ sauce, broccoli, chicken, and green onions. Use our original Gouda or Three Chile Pepper Gouda for an extra kick of heat.