Valentine's Day Wine & Cheese Pairings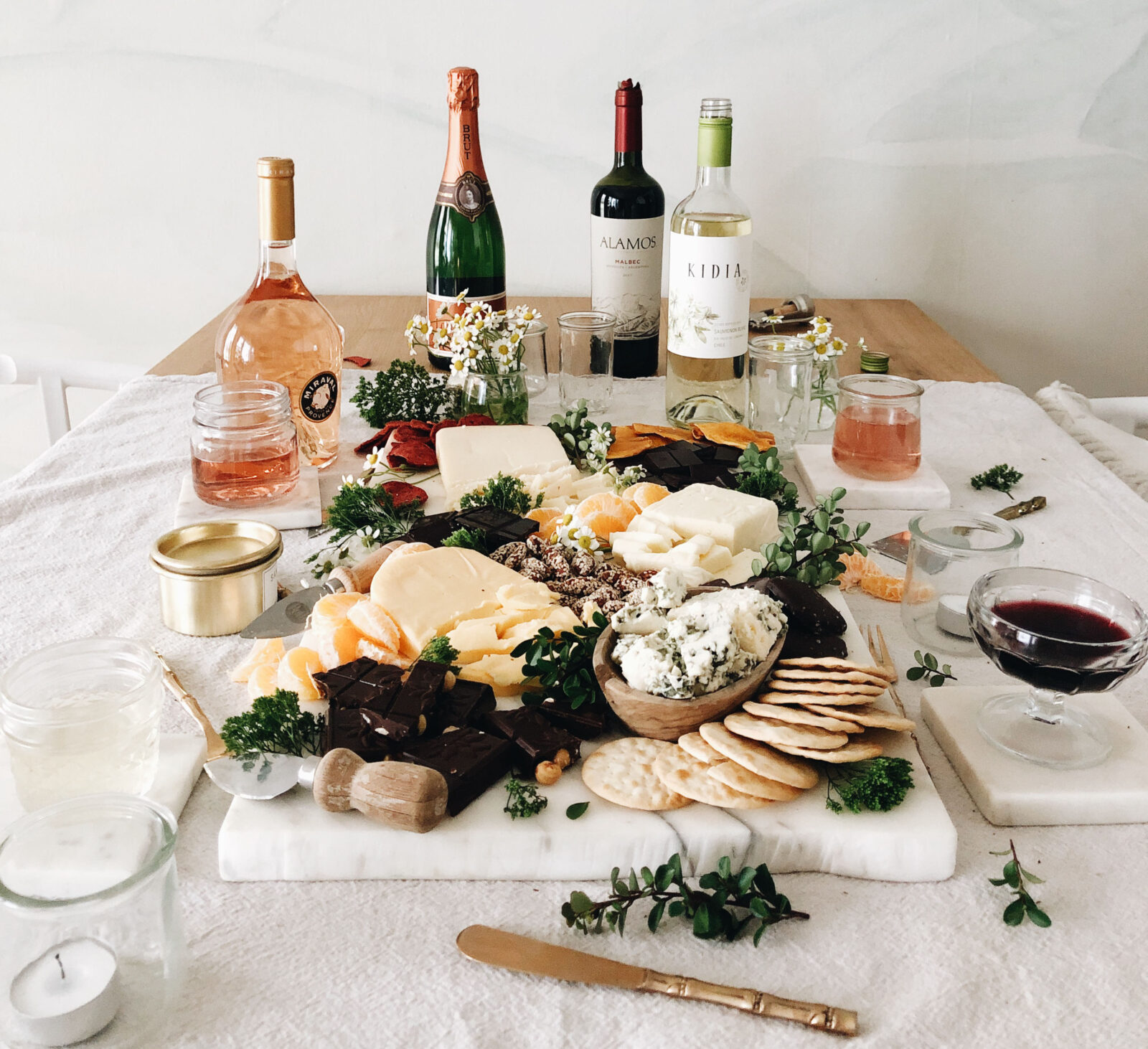 To go out or not to go out… that is the question! And we've made the answer much easier with four of our best wine and Roth cheese pairings for a romantic date night in.
Even better, create a cheeseboard for a taste-as-you-go activity you can enjoy right from the comfort of your couch. Just add our suggested pairings (below), crackers, fresh fruit, nuts, and anything else you love. Featuring our Gouda, Grand Cru®, Havarti, and Buttermilk Blue® cheeses.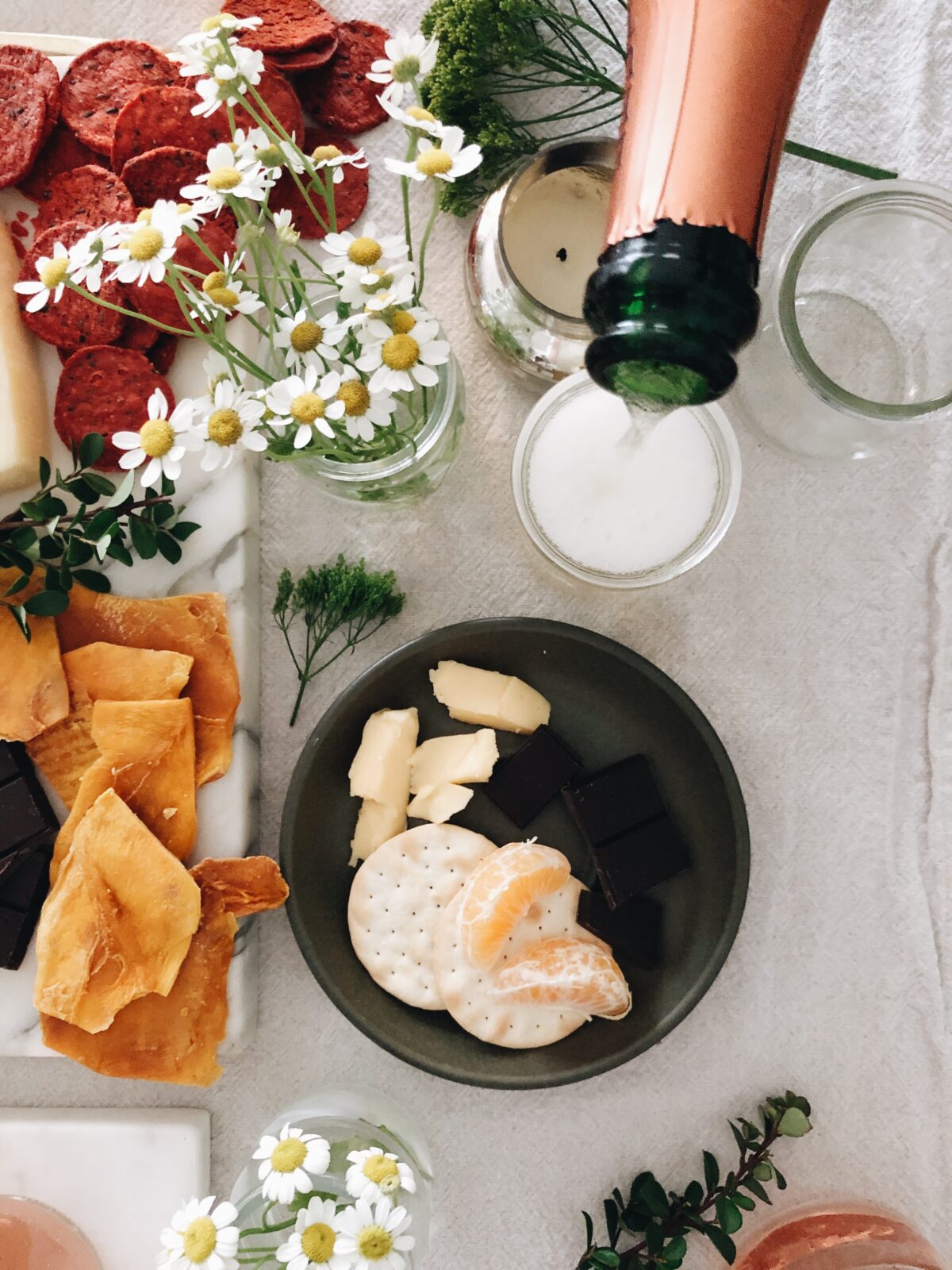 Gouda

& Champagne

Mellow and mild Gouda has a creamy texture that pairs well with Champagne bubbles. Add a touch of sweetness by including dark chocolate and orange slices or dried mango. Not a fan of Champagne? Other bubbly wines, like a dry Prosecco or Cava, are great too!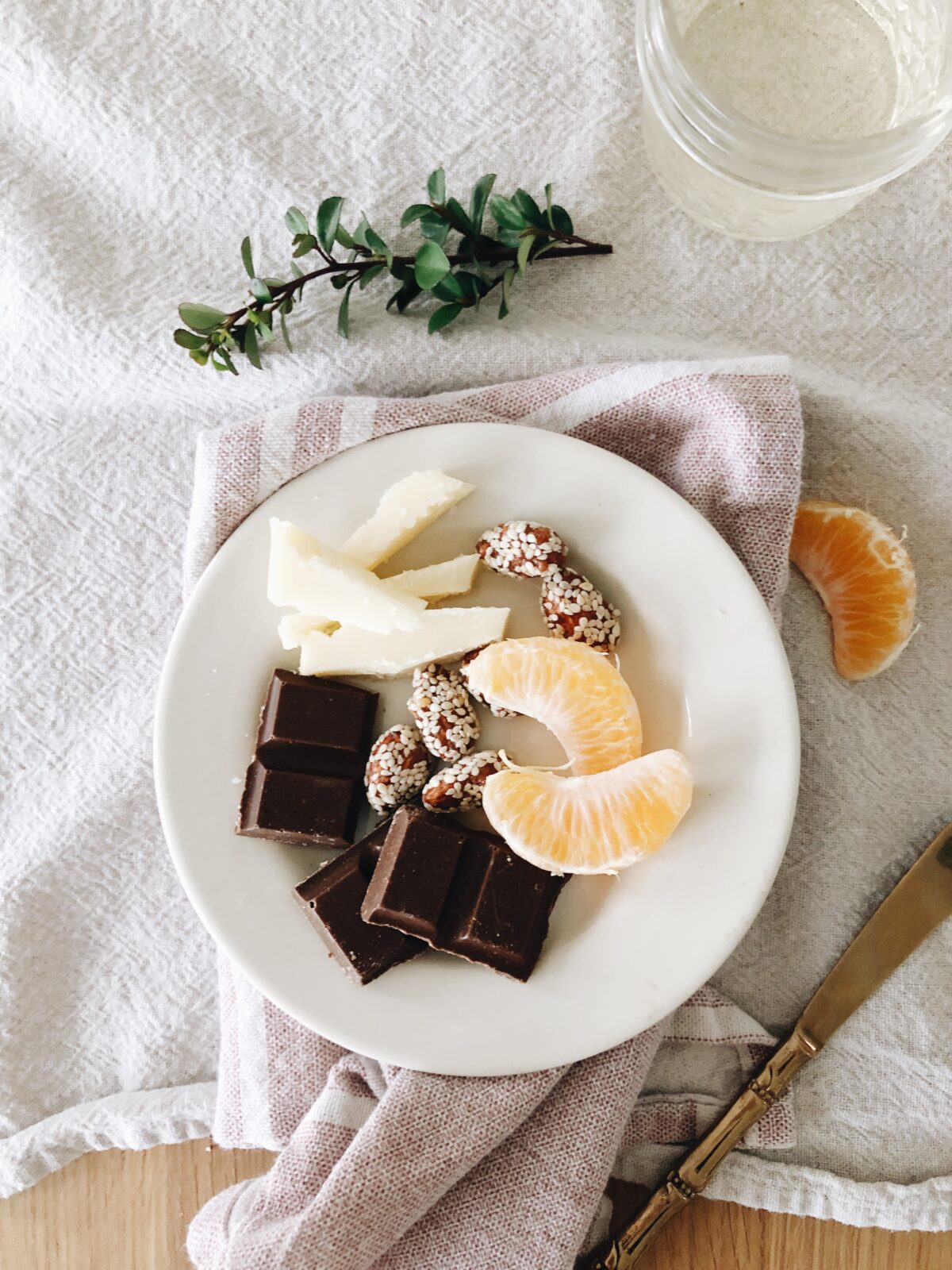 Grand Cru® & Sauvignon Blanc
Our signature alpine-style Grand Cru® is nutty and full-bodied, making it the perfect match for a grassy yet zingy Sauvignon Blanc. Candied nuts, milk chocolate, and orange slices are well-balanced complements to the cheese and white wine.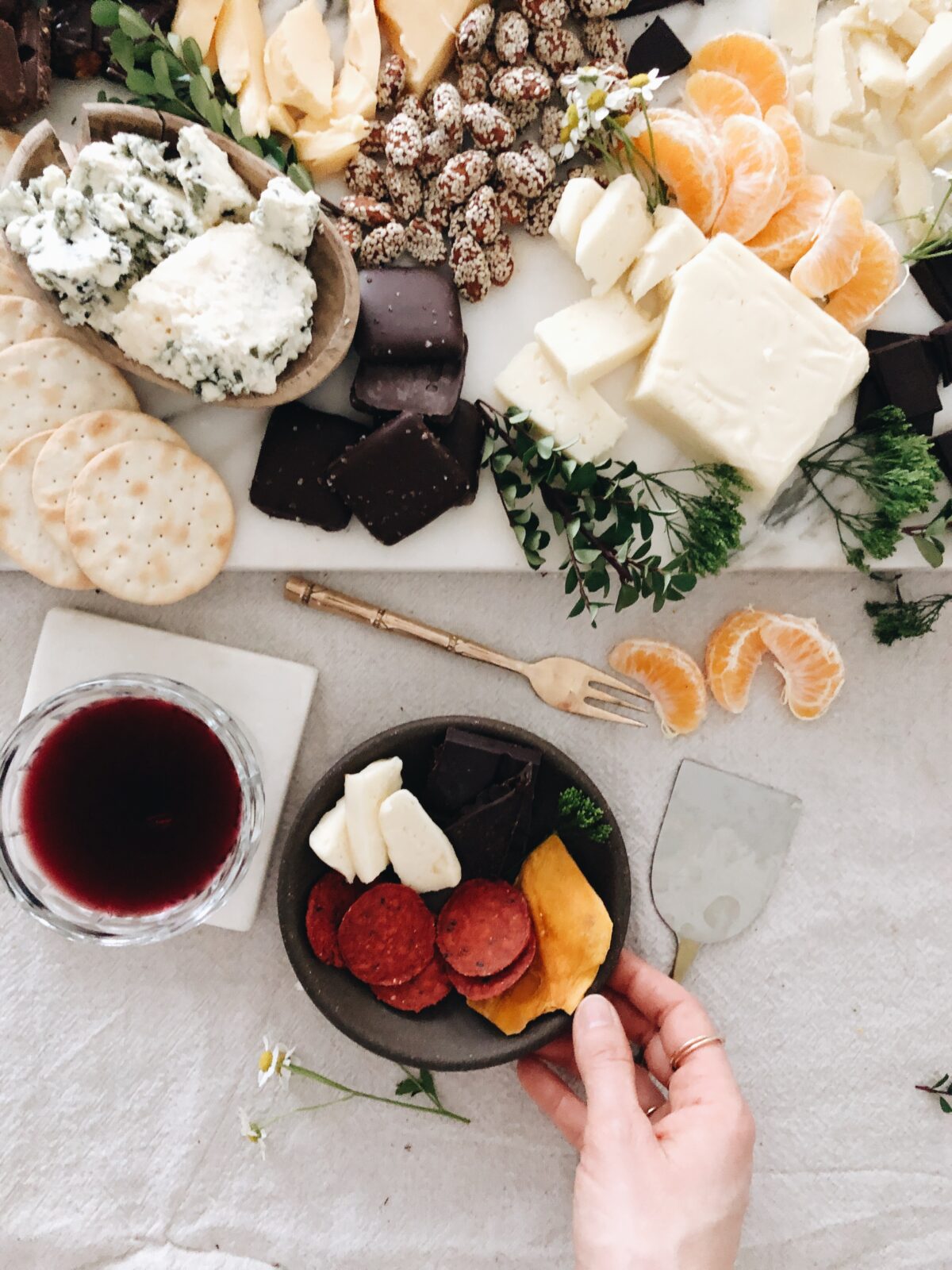 Havarti & Malbec
A dry red wine like Malbec pairs wonderfully with our super creamy and buttery Havarti cheese. Add dark coffee chocolate to the plate for a surprisingly harmonious flavor trio. A few red-hued crackers add a visually romantic and festive touch.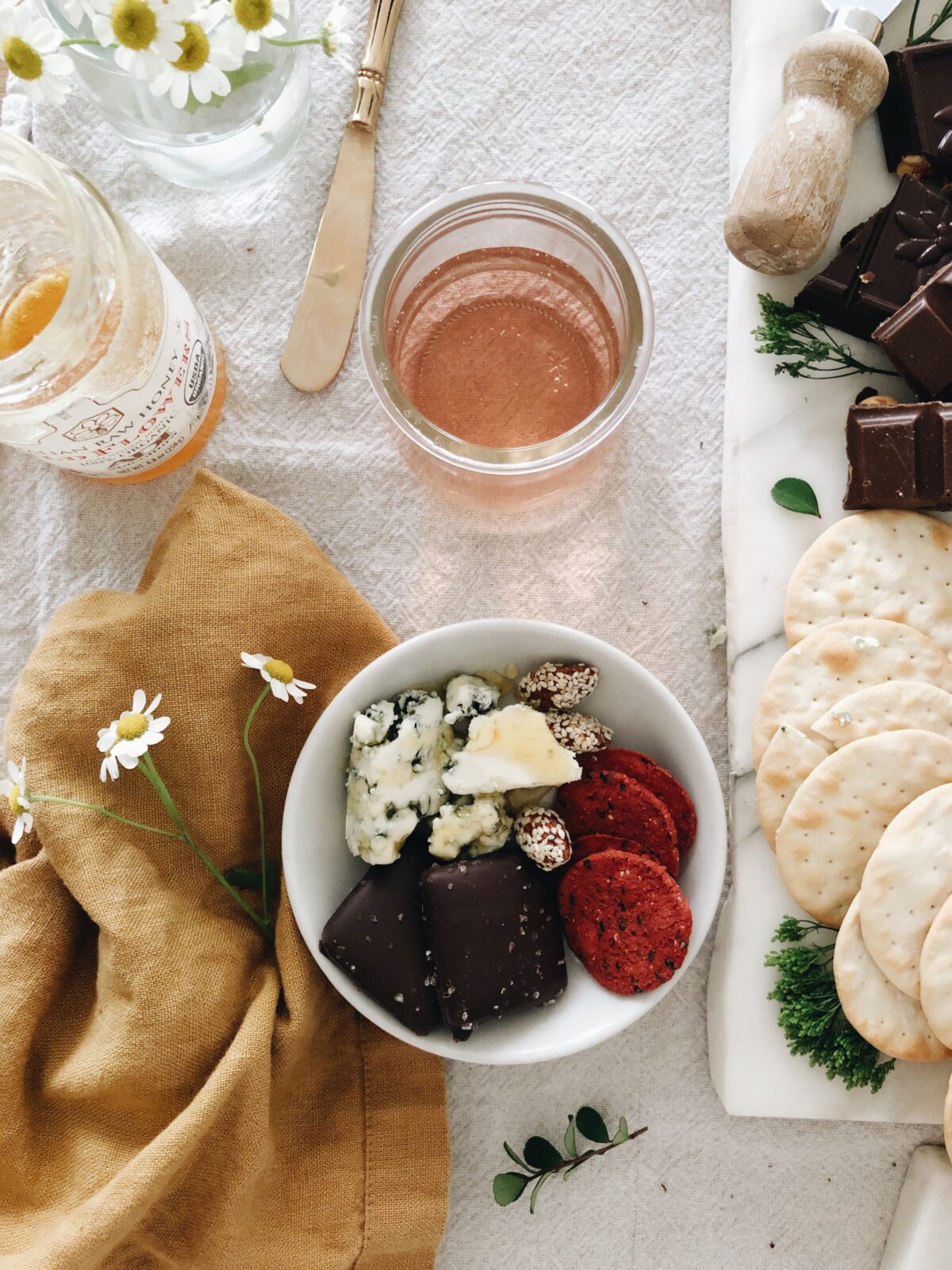 Buttermilk Blue® & Rosé
Our creamy and tangy Buttermilk Blue® complements a dry Rosé like no other! Add in a few sea salt dark chocolates, and your partner will be seriously wowed. For those a bit hesitant on blue cheese, add a drizzle of honey to help cut the sharp flavor.
---
Pairings & photography brought to you by our pal Bev Cooks.