How to Cut Cheese Like a Pro
No gathering is complete without the right cheeseboard to spice up the party. But, how do you cut cheese so it looks like this?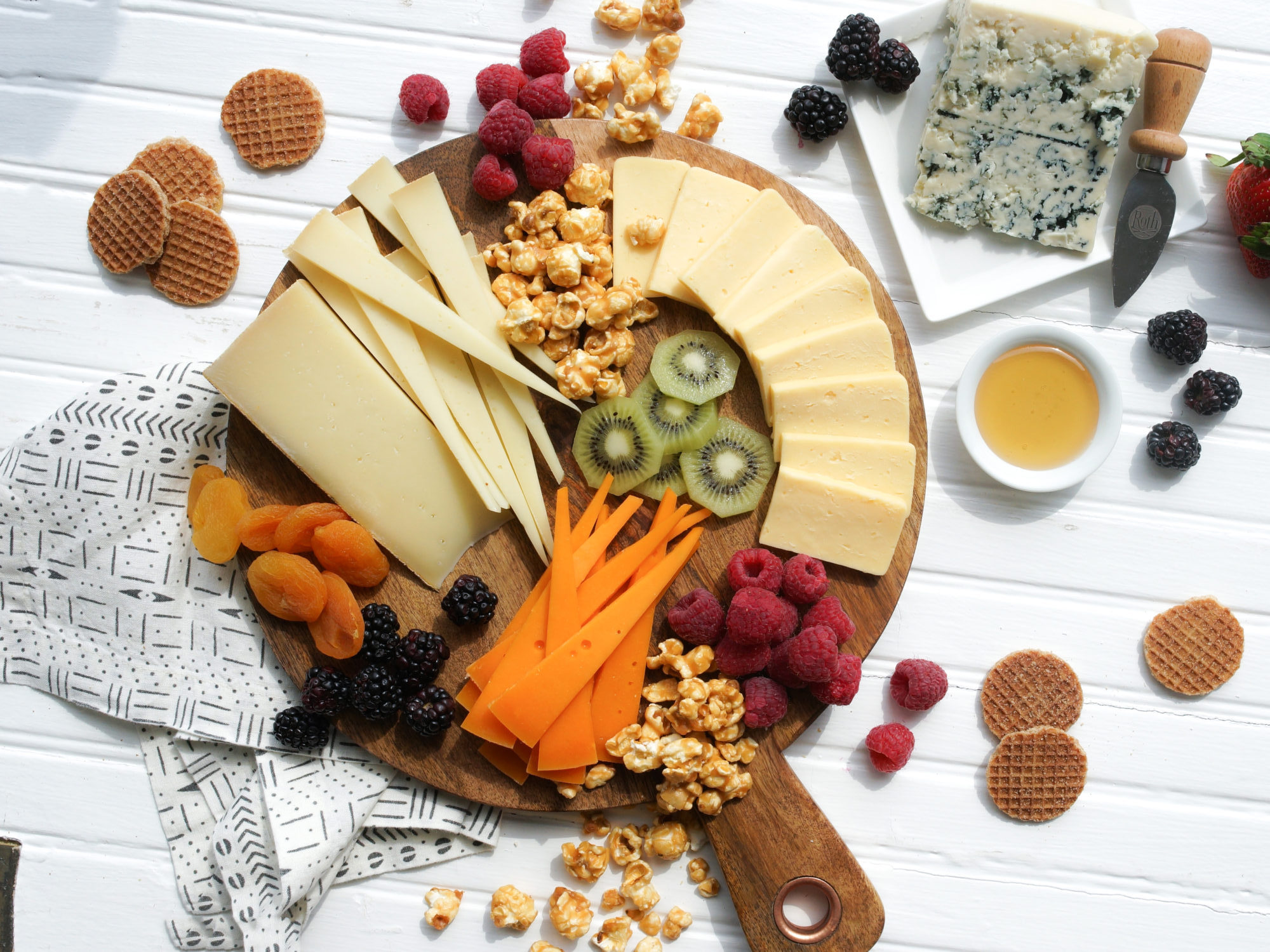 We're here to tell you how. And, it's really quite easy!
First, go to your local grocer or cheese shop with an idea of how much cheese you'll need. A good rule of thumb is to account for 3 to 4 ounces of cheese per guest if it is not being served as the main course. Each wedge of cheese will vary in size, but most are 4 to 8 ounces. Choose a variety of types and flavors. Ok, now let's get started making that cheeseboard…
Cheese in Wedges
May of our cheeses, such as our Grand Cru® line and Sriracha Gouda come in wedges. A wedge of cheese may seem difficult to cut, but it's one of the easiest. Lay the wedge on its flat side and begin slicing from top to bottom in thin slices. You will end up with beautiful triangles of cheese, which are also great for dipping into mustards or jams.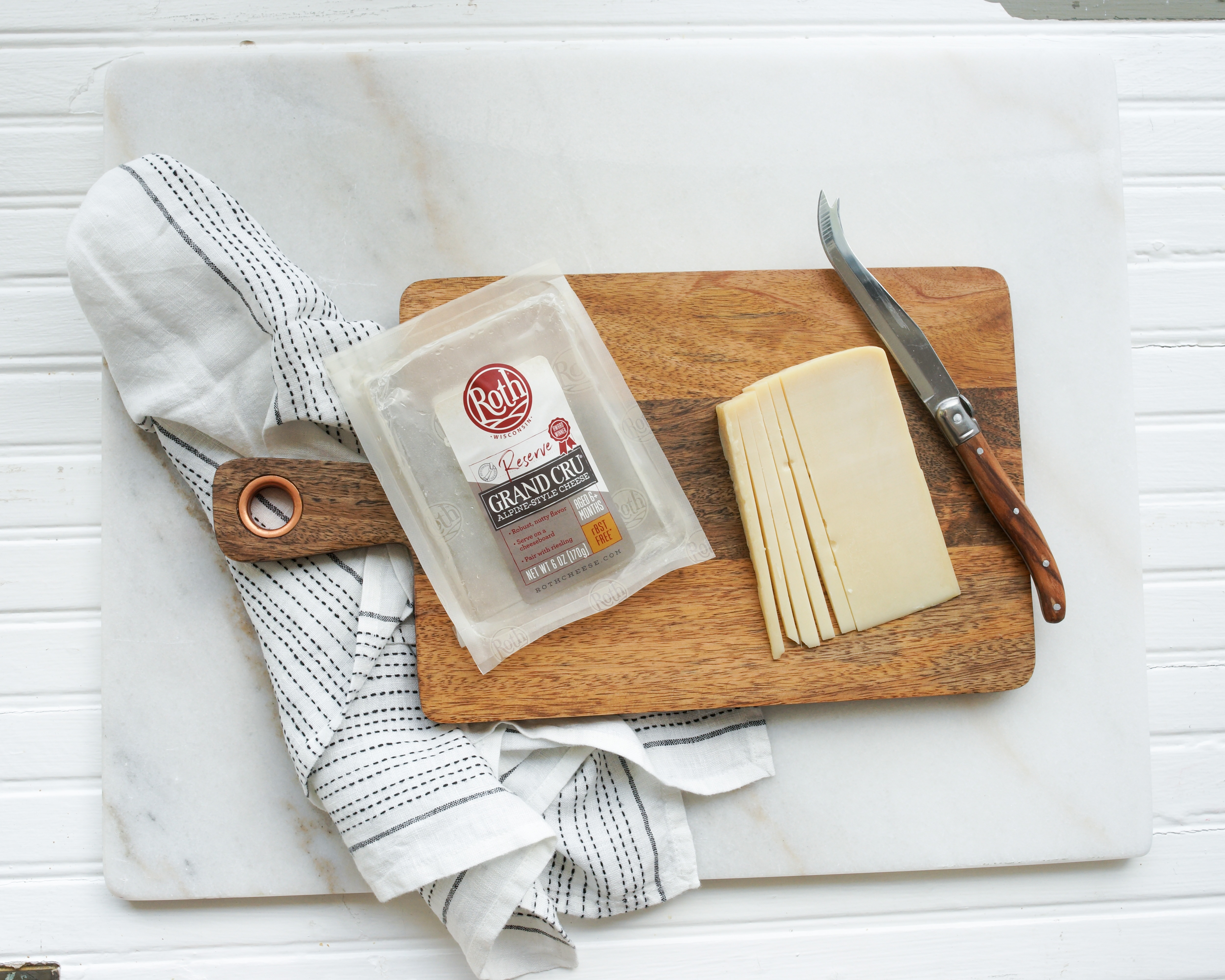 Cheese in Blocks
Cheeses such as our Havarti and Organic Sharp Cheddar come in rectangular blocks. Lay the cheese with it's largest surface down and slice thinly into small rectangles. These small rectangles are perfect by themselves, on a cracker, or with a piece of fruit.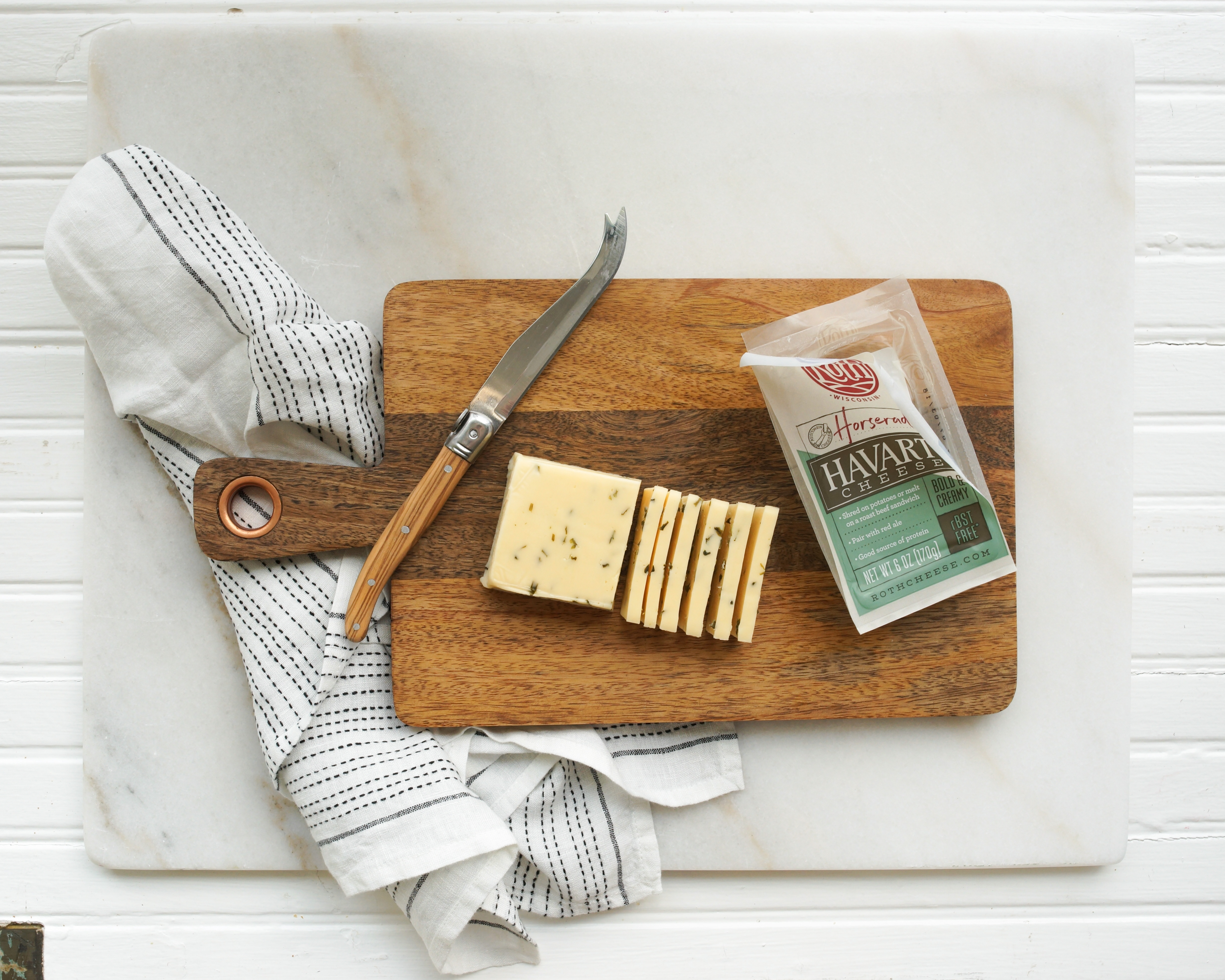 If you have many blocks of cheese on your board, try cutting half of them in a different way to create some visual appeal. What we like to do is take the rectangular slice you made above and cut it diagonally through the center, creating two triangles of cheese.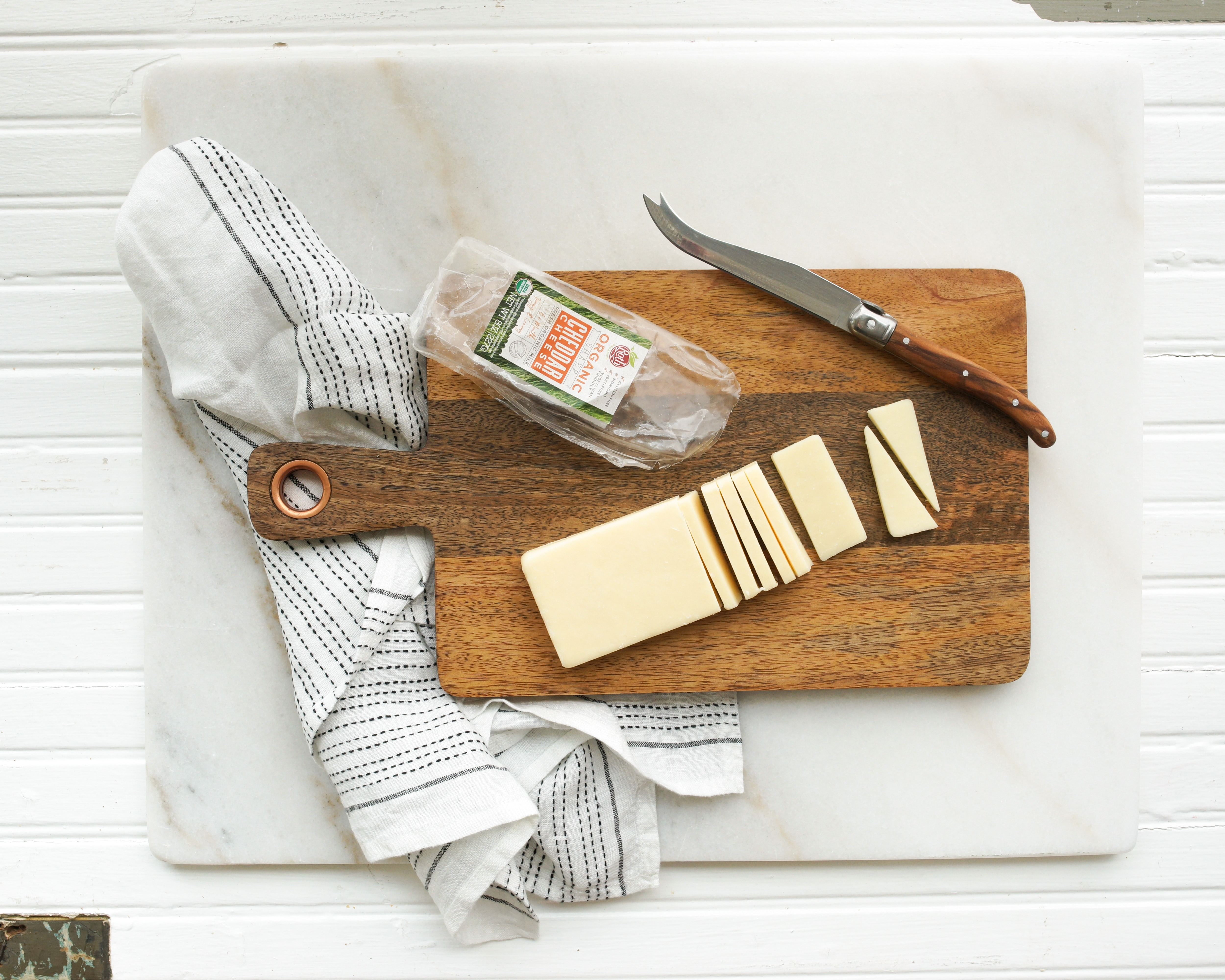 Next, arrange your cheese on your cheeseboard and add crackers, jam, fruits, nuts, veggies or more around them to make the perfect board!