Easy Hard Cider & Cheese Pairings
Cider season is cheese's best friend. Cider is much like wine in that it's made with fermented juice and varies widely in style — from sparkling to still, dry or sweet, tart or fruity. Consequently, cheese pairing tactics for cider mirror the strategies that also work with wine.
We (very willingly!) put this strategy to the test by eating and drinking through our favorite ciders and Roth cheese in order to suggest the best pairings for fall. Here are our favorites: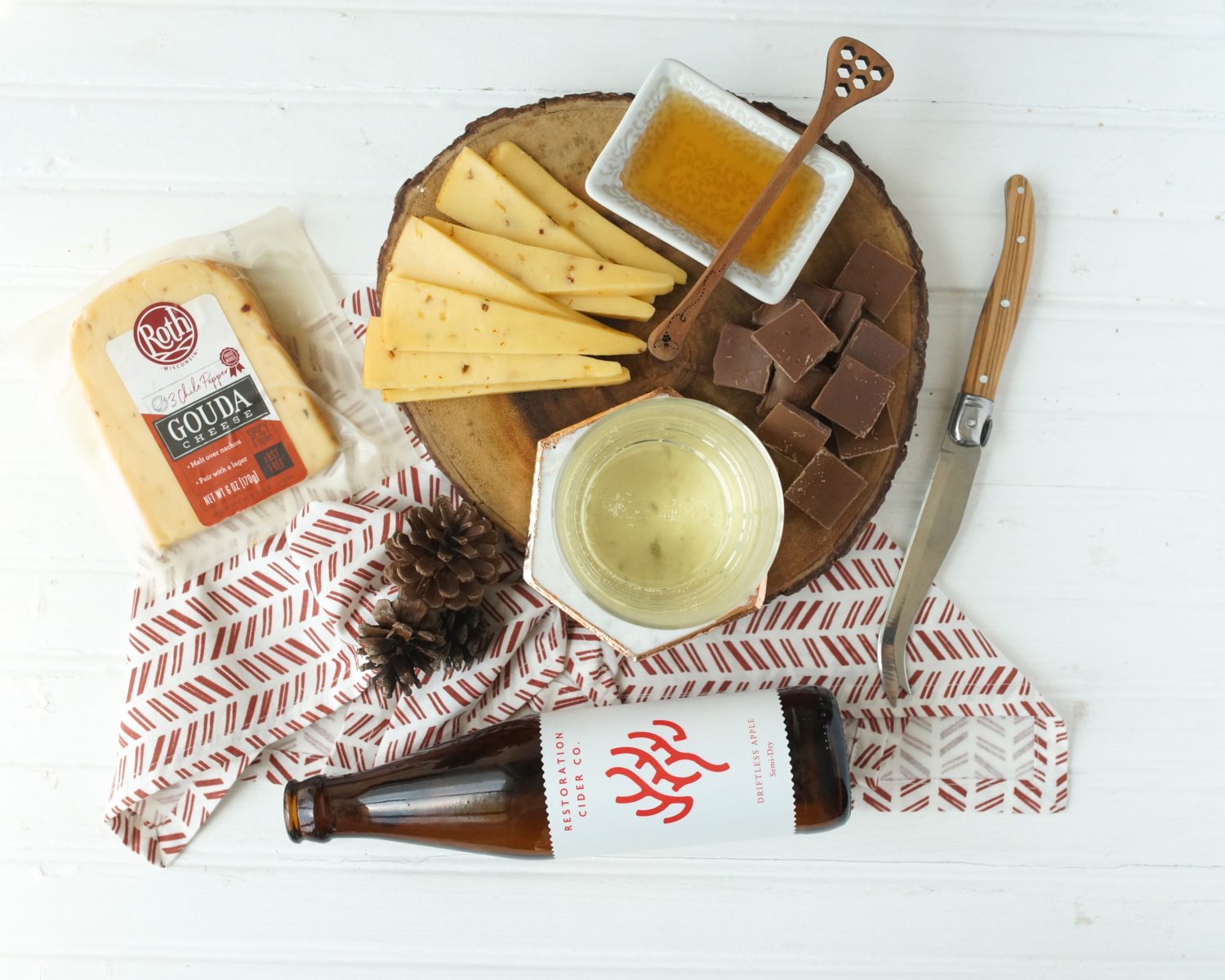 Roth 3 Chile Pepper Gouda & Restoration Cider Co. Driftless Apple
This semi-dry apple cider is made with apples from the Driftless region of southwestern Wisconsin. It's sweetened with fresh apple juice after fermentation, giving it just the right amount of sweetness to balance our spicy 3 Chile Pepper Gouda. Pair with honey and chocolate for an extra sweet and spicy flavor combination.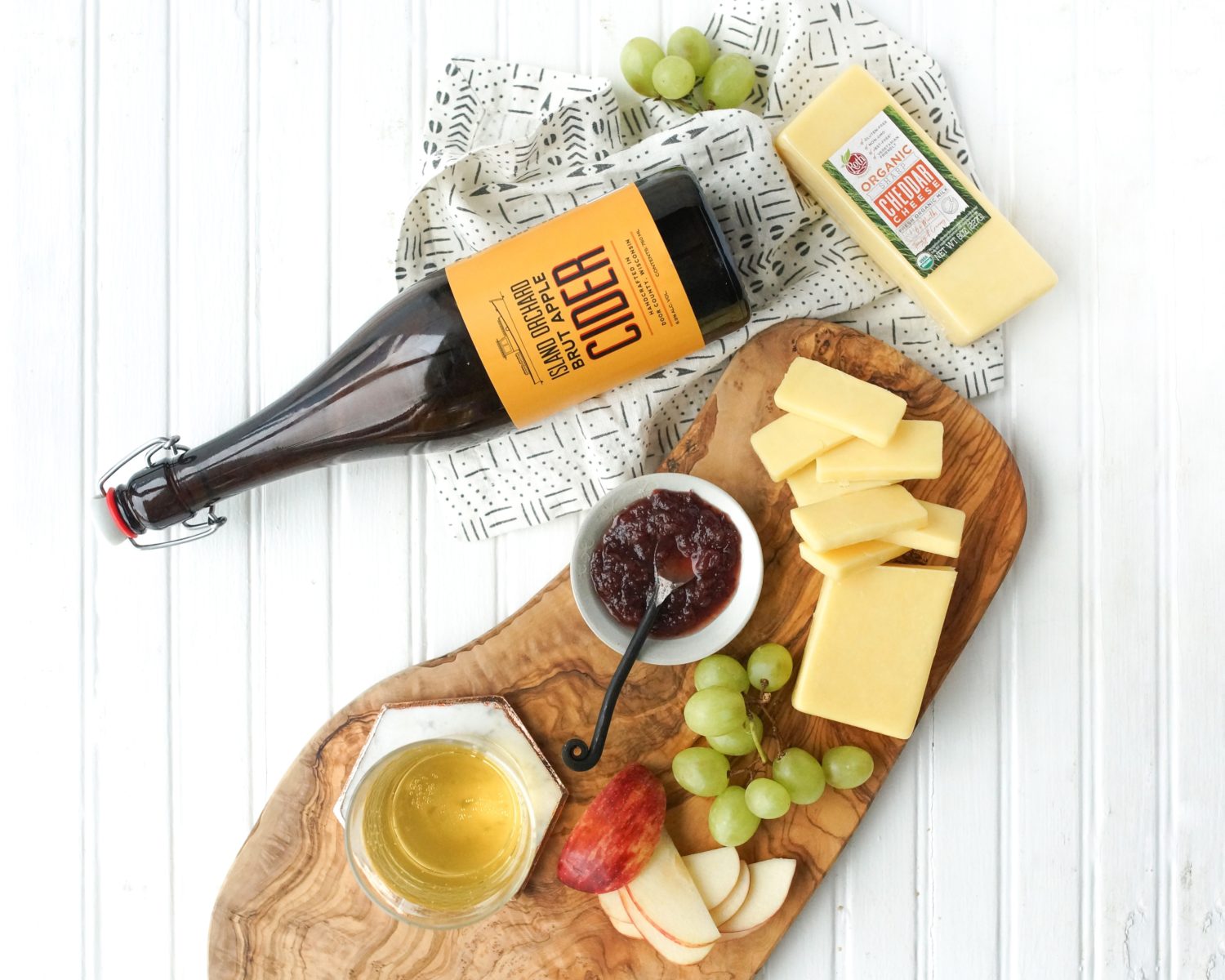 Roth Organic Sharp Cheddar & Island Orchard Brut Apple Cider
This unpretentious and simple cider has a medium body and light astringency. It's dry with a balance of fruit and tartness and a prickly carbonation that can cut through creamy, sharp cheeses, like Roth Organic Sharp Cheddar.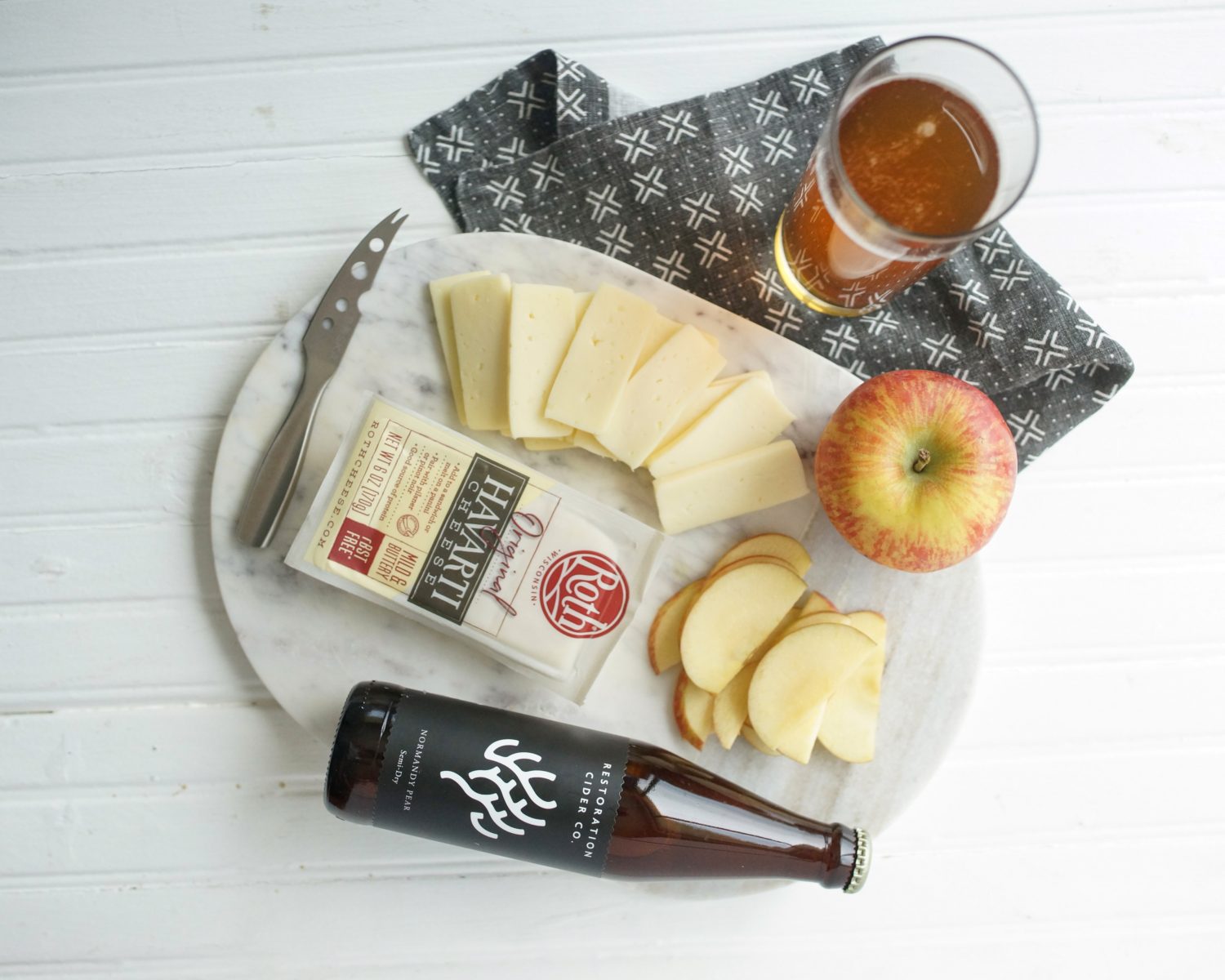 Roth Original Havarti & Restoration Cider Co. Normandy Pear
This semi-dry cider is made with Wisconsin apples and lightly sweetened with highly tannic heritage perry pear (Poire de Gris and Poire D'Epine) juice imported from Normandy. It's light and sweet, and ideal for pairing with mild, creamy cheeses, like Roth Havarti.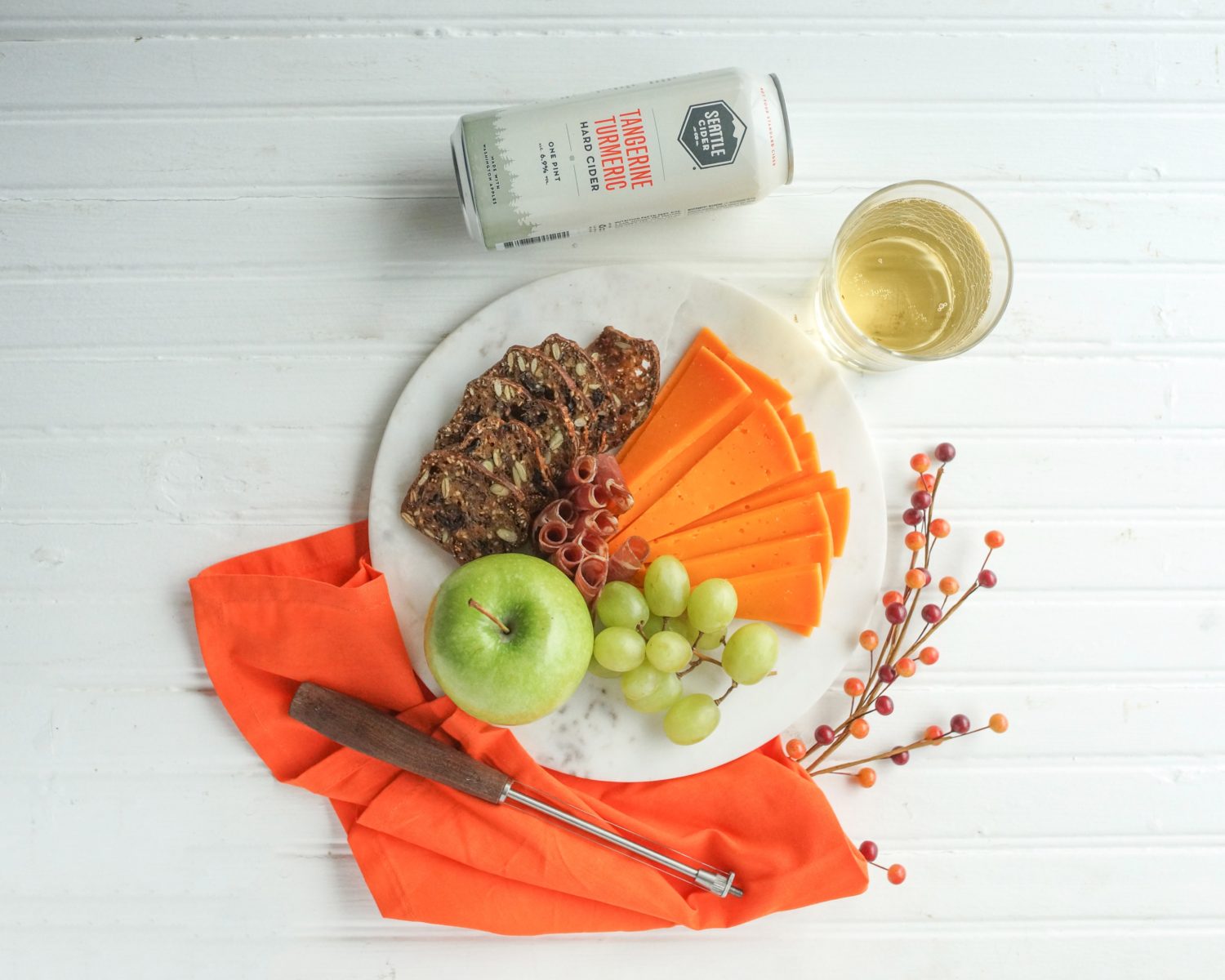 Roth Prairie Sunset & Seattle Cider Company Tangerine Turmeric
This cider comes from a line of truly unique ciders from Seattle Cider Company. Fermented with tangerine peel and fresh turmeric root,  it's aromatic and complex, offering notes of ginger, cedar, and orange zest. Roth Prairie Sunset is equally unique. This Wisconsin original cheese with cheddar & gouda flavors welcome the tart ginger and orange flavors. Plus, we found our new love: canned cider.