Holiday Pie & Roth Cheese Pairings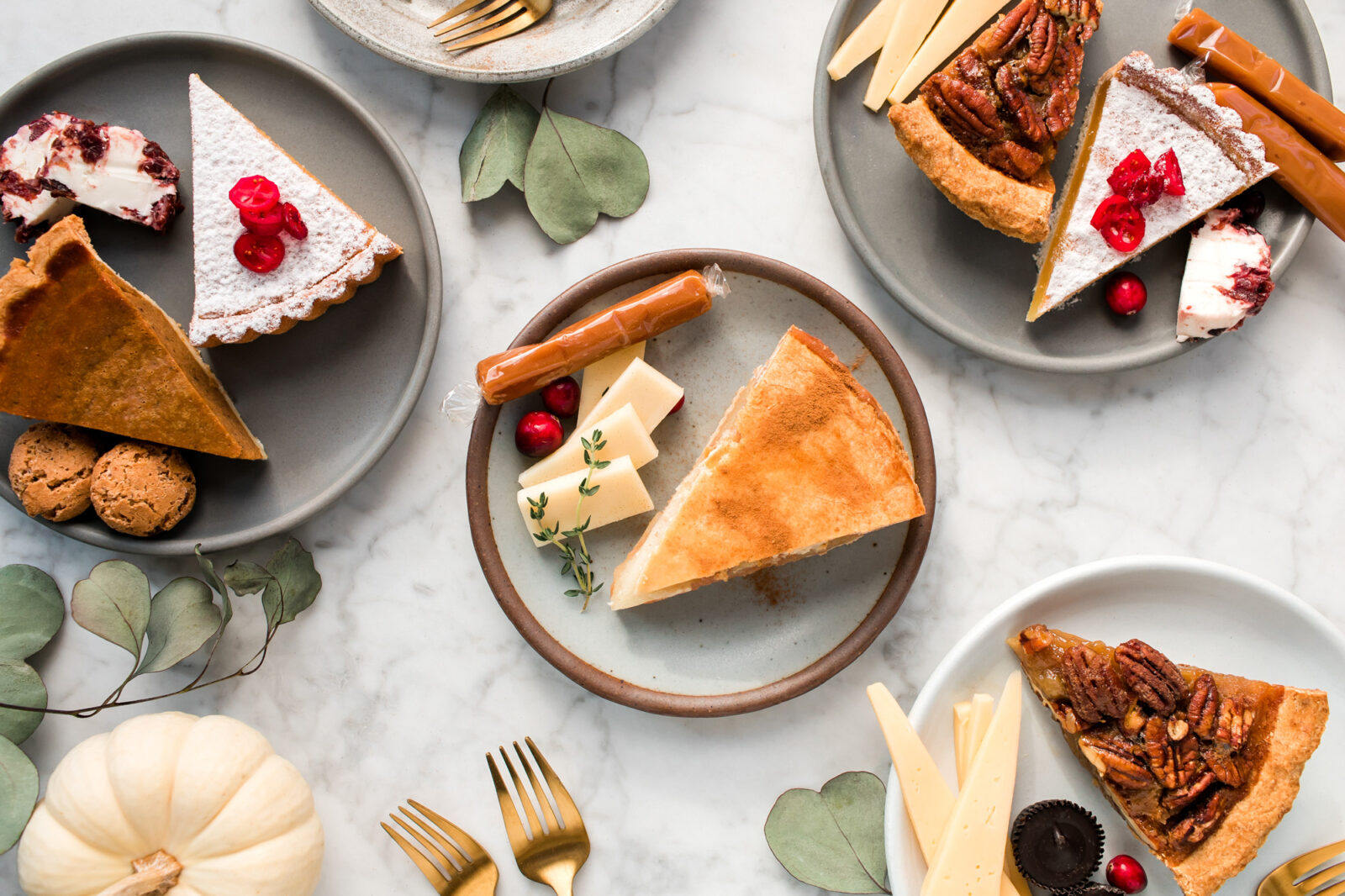 It's always fun to delight guests with a touch of the unexpected during the holidays. Pairing cheese with pie is a perfect way to do just that. Adding slices of cheese (and other small, sweet treats) to a pie-laden plate elevates dessert into an interactive mini tasting.
Cheese and pie may seem like an unlikely duo, but cheese adds a special, savory bite that keeps pie from being too sweet. Here are four of our favorite pairings — perfect for Thanksgiving and all through the holiday season.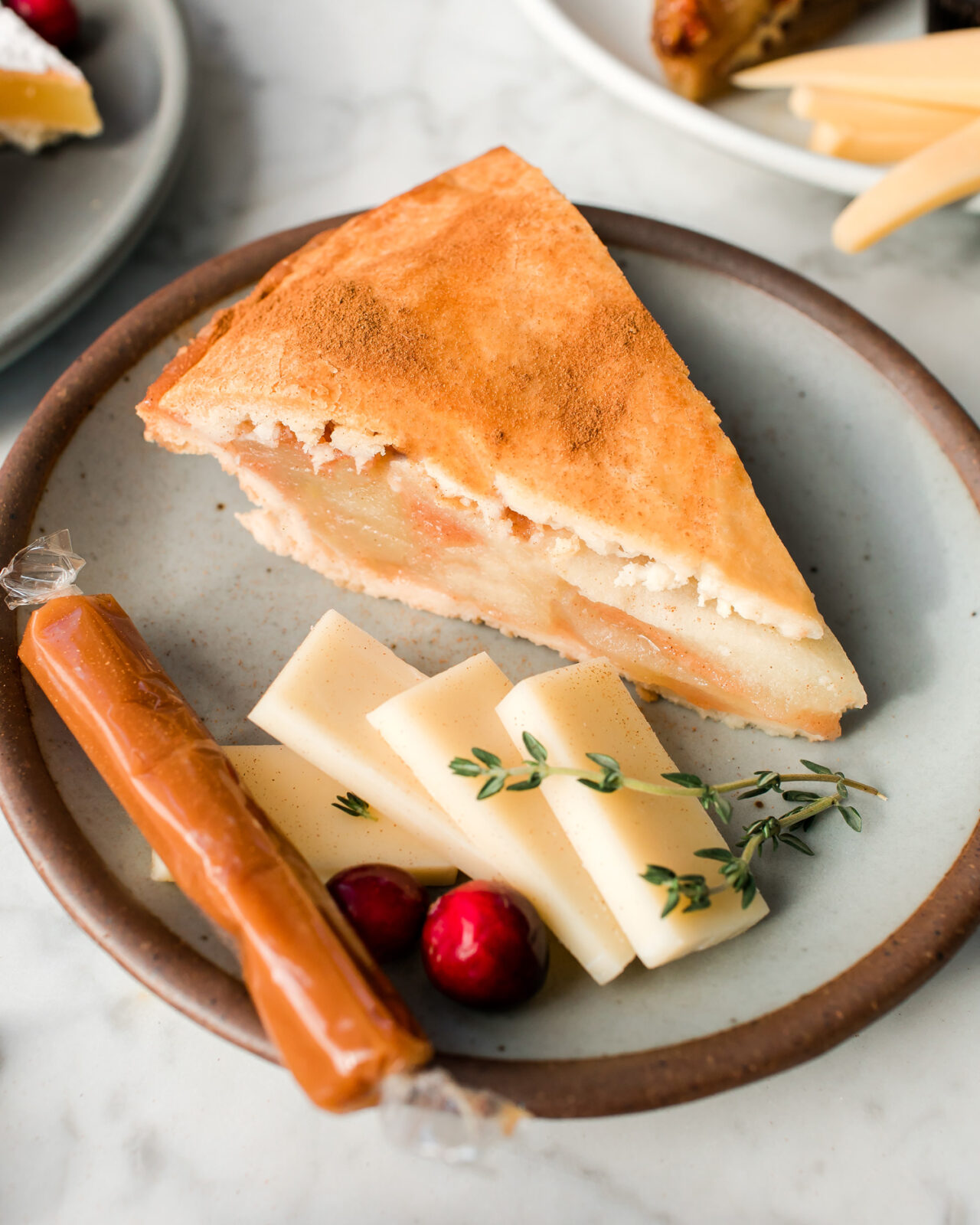 Grand Cru® & Apple Pie
Everyone's heard of cheddar and apple pie, but swapping in our alpine-style Grand Cru® is a must. It adds a mild, nutty flavor that contrasts perfectly with the tart, sweet apples and flaky, buttery crust.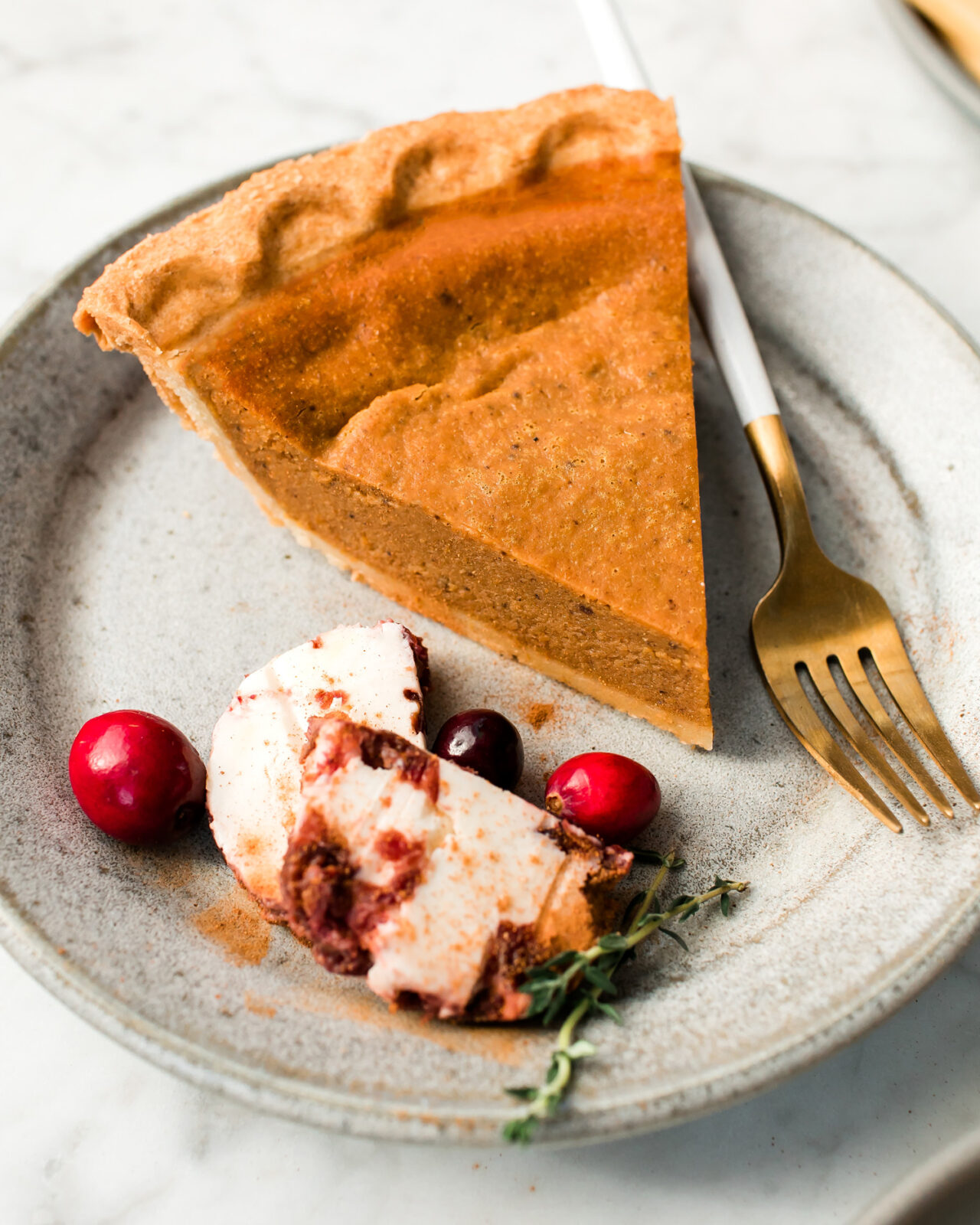 Cranberry Cinnamon Chèvre & Pumpkin Pie
Our seasonal Cranberry Cinnamon Chèvre (at Walmart Supercenters nationwide) is pumpkin pie's perfect pair. The cranberries add a welcome jolt of acidity, while the cinnamon in both foods ensure a festive-tasting bite.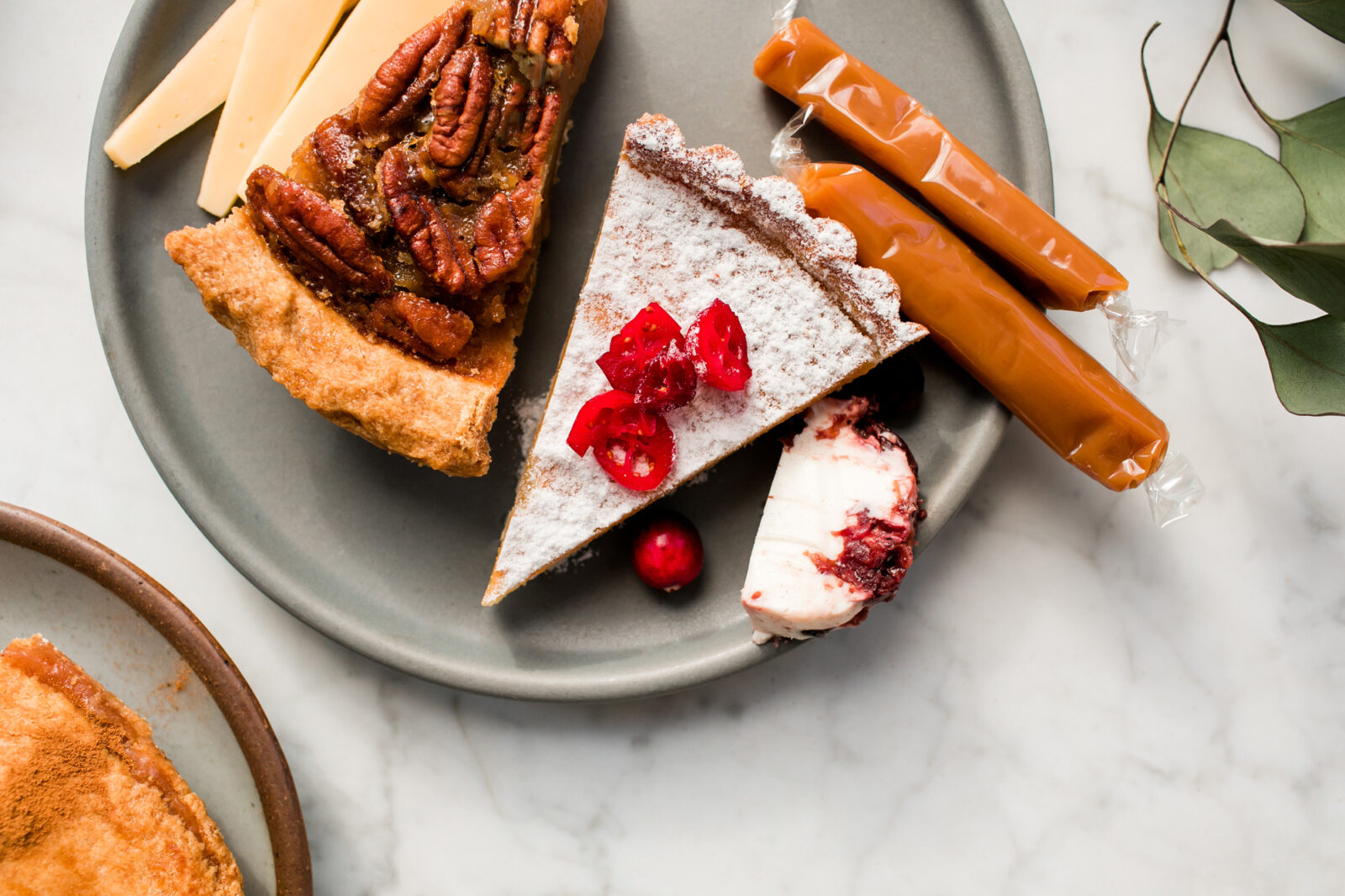 Original or Smoked Gouda & Pecan Pie
Our Gouda is sweet and creamy, while pecan pie is caramel-y and nutty — the two together are simply meant to be. If you want to up the ante, try our Smoked Gouda with the pie for a uniquely savory-sweet pairing.
Cinnamon Chèvre & Lemon Tart
A lemon tart is a classic, year-round dessert that requires a festive touch for the holidays. Enter in: Cranberry Chèvre goat cheese (available at Imperfect Foods). Together, lemon and cranberry are tart-sweet, and a few slices of our seasonal Chèvre add a needed earthy, savory balance.