Gouda Has a New Look!
Our beloved Gouda cheese got an upgrade! It's still the creamy, mild & sweet cheese you love, but now boasts a bright purple label that will be easier to spot next time you're grocery shopping.
What better reason to try one of our Goudas (Original, Smoked, Aged, & Spinach Artichoke!) and make a beautiful summer cheeseboard or tasty recipe out of it.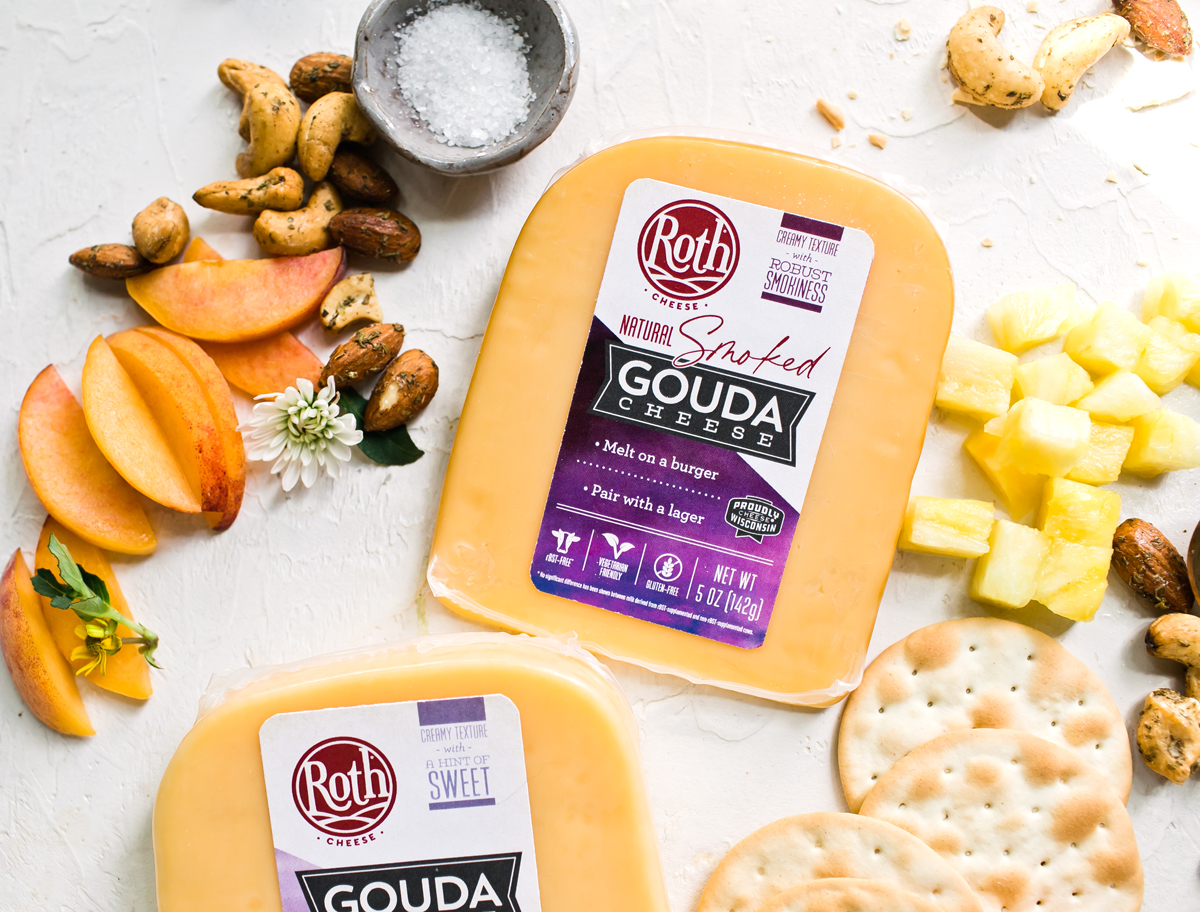 Our Go-To Gouda Pairings
Wondering what to make or pair with our new Gouda once you buy it? Here is a refresher of some of our favorite Gouda pairings: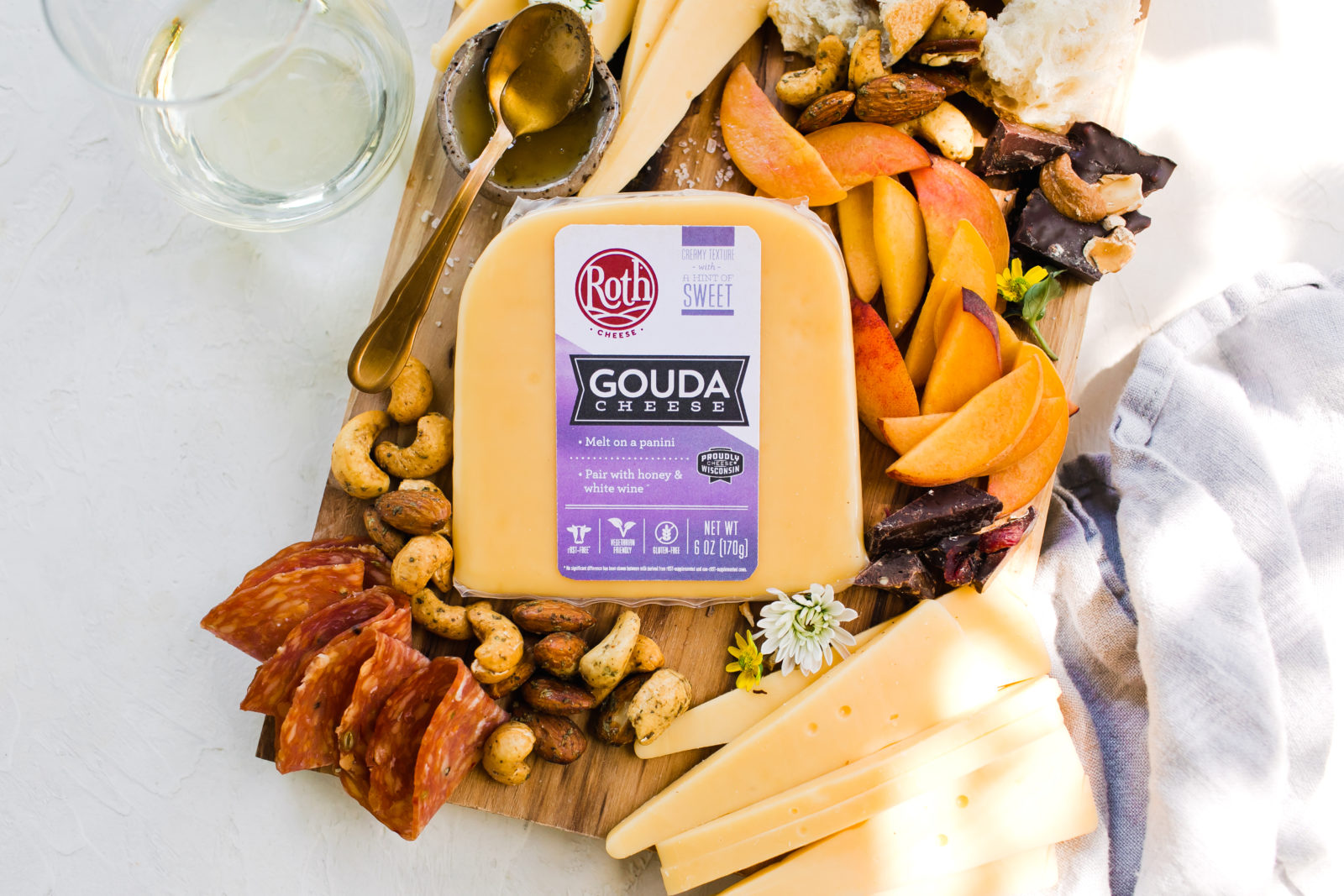 Original Gouda
For a cheeseboard or a small snack plate: pair our rich, creamy Gouda with peaches, plums, cashews, and pecans. Enjoy it with Riesling or Bock Ale.
For a simple meal: Gouda is perfect for melting on a panini, shredding into stew or chili, or using in mac & cheese.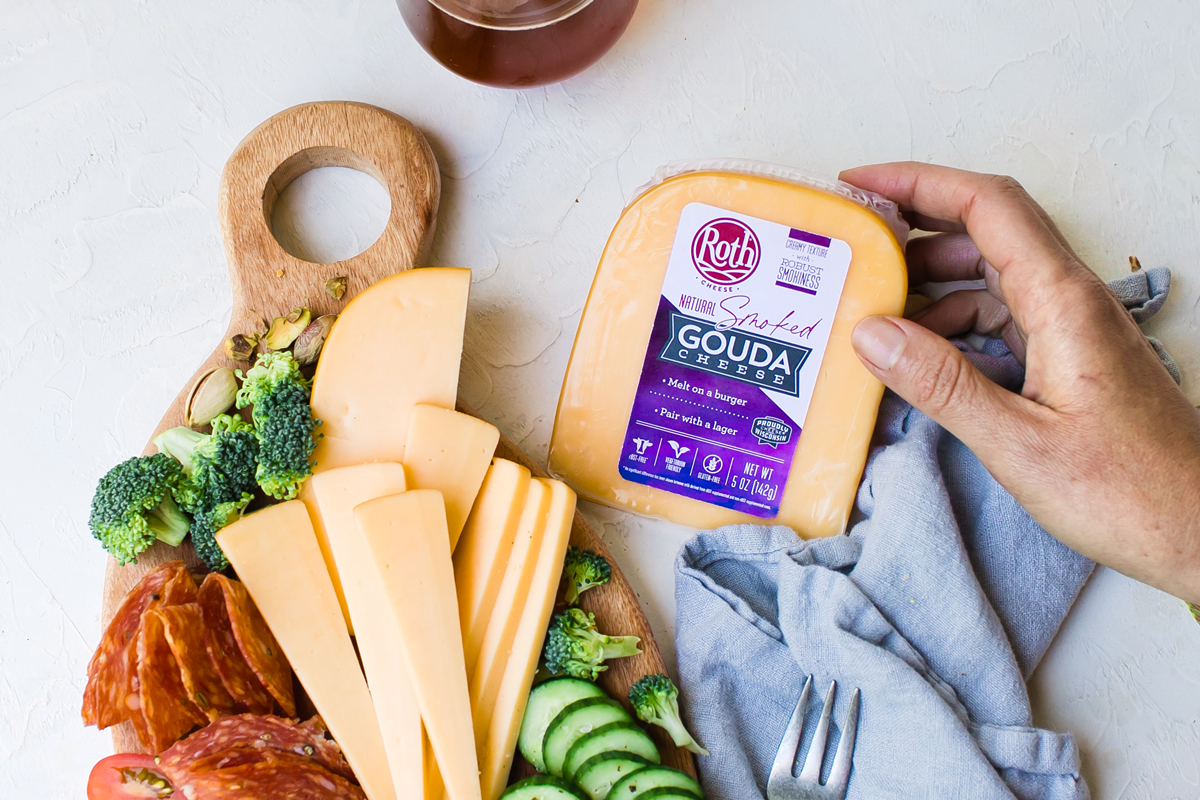 Smoked Gouda
For a cheeseboard or a small snack plate: pair our Smoked Gouda with raw vegetables (think broccoli, cucumber, & tomatoes), cured meats, and pumpernickel bread. Enjoy it with an Amber ale or Lager.
For a simple meal: Smoked Gouda adds great flavor atop sandwiches, melted on burgers, and shredded into dips & spreads.
---
Or, if you're looking for something new, search our recipes for some yummy Gouda inspiration. Our current favorites are this Crispy Gouda Chicken with Herb Salsa and this Cheesy Baked Frittata.
When your cheeseboard or recipe is complete, make sure to join the fun on social media using #givemethegouda to share how you Gouda with other cheese lovers!