Our Favorite Sriracha Gouda Pairings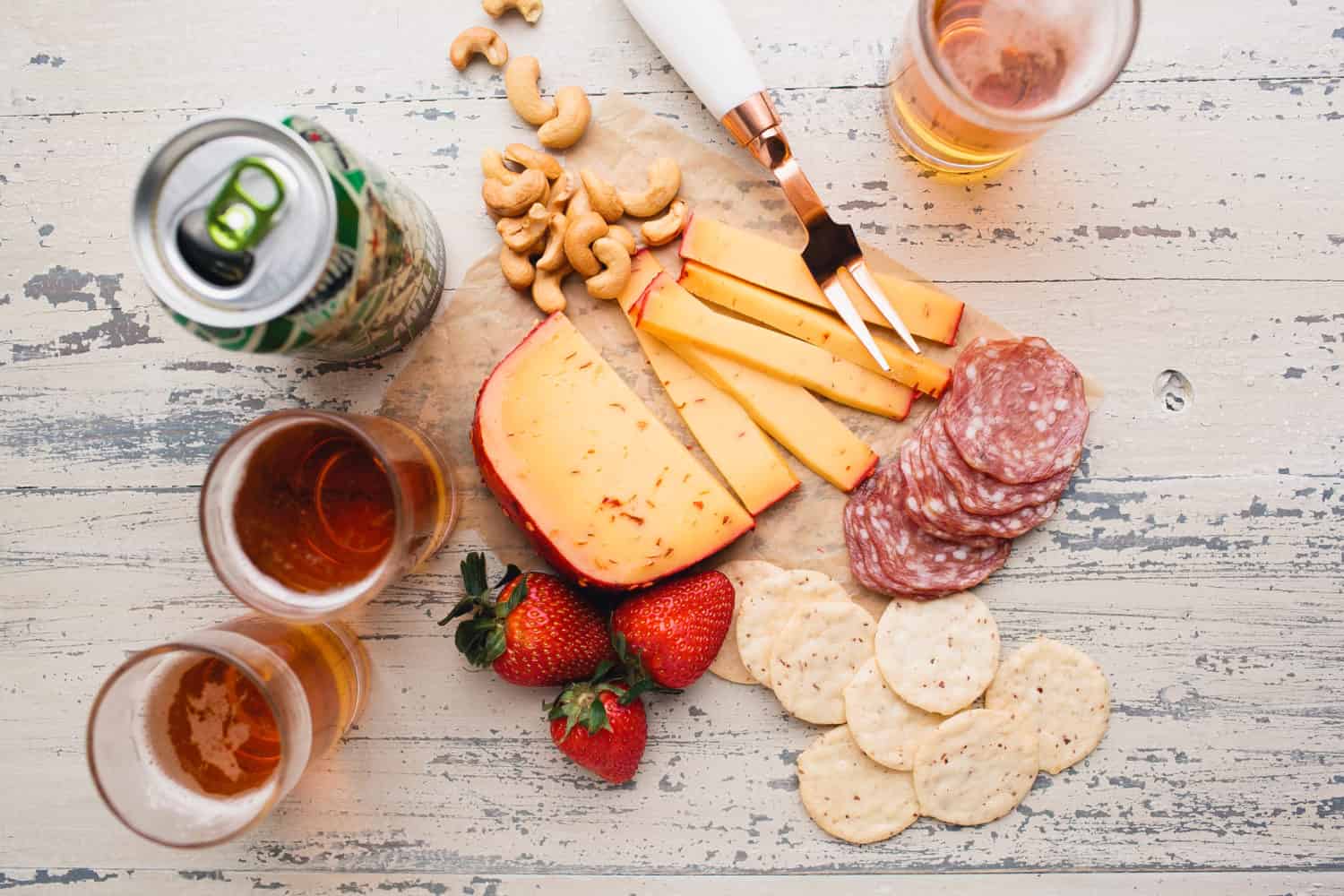 If you like spicy cheese, Sriracha Gouda may be your new best friend. It's made with Sriracha chili sauce and rubbed with crushed red peppers to make its unique rind and bold flavor. You'll get a creamy texture like a traditional Dutch-style Gouda, but with a kick of heat.
And we know what you're thinking: what do I eat with this spicy little devil? Pair it with cool and sweet flavors to balance the heat. Here are some of our favorite combos:
Crackers: Crackers are a classic pairing, and clean your palette after a bite of spicy cheese.
Berries: Cool, sweet fruits like raspberries or strawberries balance out the spicy flavor.
Olives: Enjoy them side by side with the cheese or skewer on a pick for a surprisingly tasty snack.
Honey: Serve it on a cheeseboard next to a bowl of honey for a sweet/spicy combo you'll crave.
Berry Cider: The sweet flavors of cider complement spicy cheeses.
Rosé: Even though they range in sweetness level, you can pick your favorite to balance out the Sriracha flavor.
IPA: These beers have bold and distinct flavors that combine stand up well next to this bold cheese.
And when you really want to go spicy, add it to your favorite recipes, like:
Chili: Spice up a mild chili or even give a hot chili recipe some extra flavor.
Tacos: You can't go wrong with adding a little extra heat.
Quesadillas: It'll take a sad homemade quesadilla to the next level.