Romancing the Cheese Board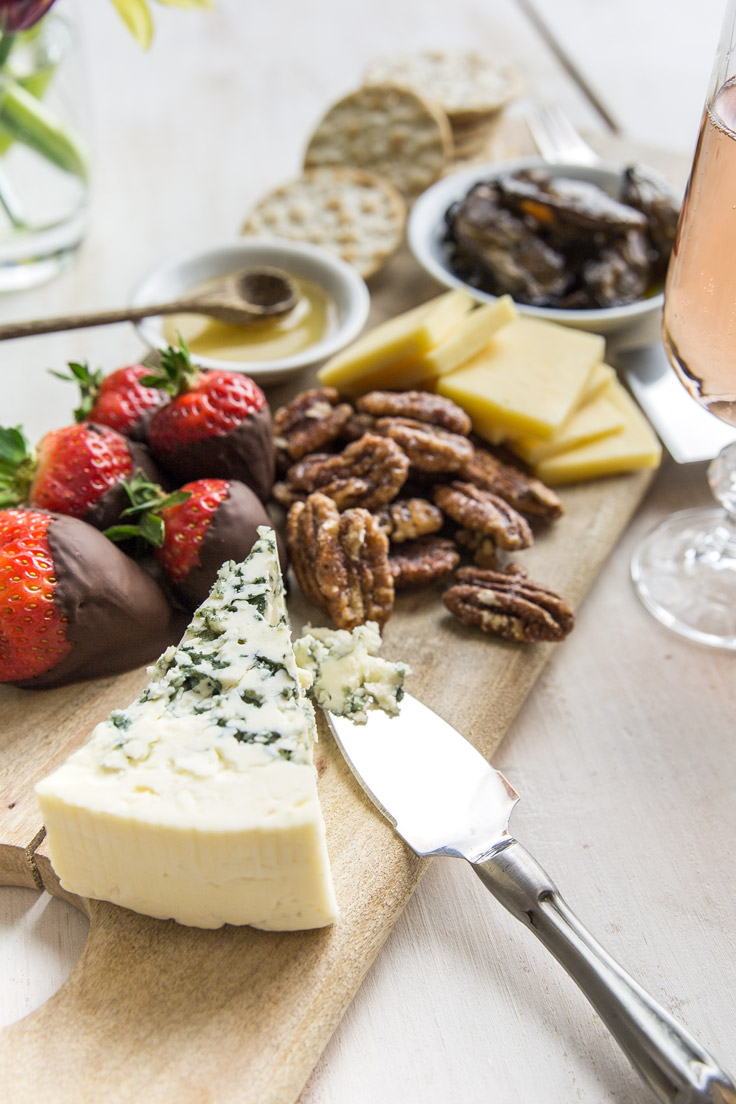 There are plenty of ways to celebrate Valentine's Day. Of course, our favorite is with cheese—that's why we put together this little Valentine's Day Cheese board for two.
To keep it light enough for two, we only used two cheeses: Roth Buttermilk Blue® and Roth Original Havarti.
Buttermilk Blue® is an exceptionally creamy blue cheese that traditionally pairs well with figs, pears, dates and dark chocolate.
Havarti is a crowd-pleasing, buttery cheese that pairs well with, well … just about everything.
For this cheese board, we dipped strawberries in dark chocolate—rich and sweet berries pair with either cheese. Honey, too, pairs well with both cheeses on water crackers, and the crunchy candied nuts make a perfect nibble.
The final touch on this board: Smoked oysters. Great with Havarti, and of course oysters are also a purported aphrodisiac.
And finally, of course, we chose a sparkling rosé to pair with our board. Make sure to look for a dry—or brut—version, as a sweeter wine doesn't play well with the earthier flavors in this cozy cheese board.