SIX Simple, Comforting Grilled Cheese Sandwiches
April is National Grilled Cheese Month, and we're celebrating with — what else?? — the MOST DELICIOUS grilled cheese sandwiches. We've rounded up six of the simplest, most satisfying recipes from our food blogger friends for those days when we need a bit of extra comfort in sandwich form.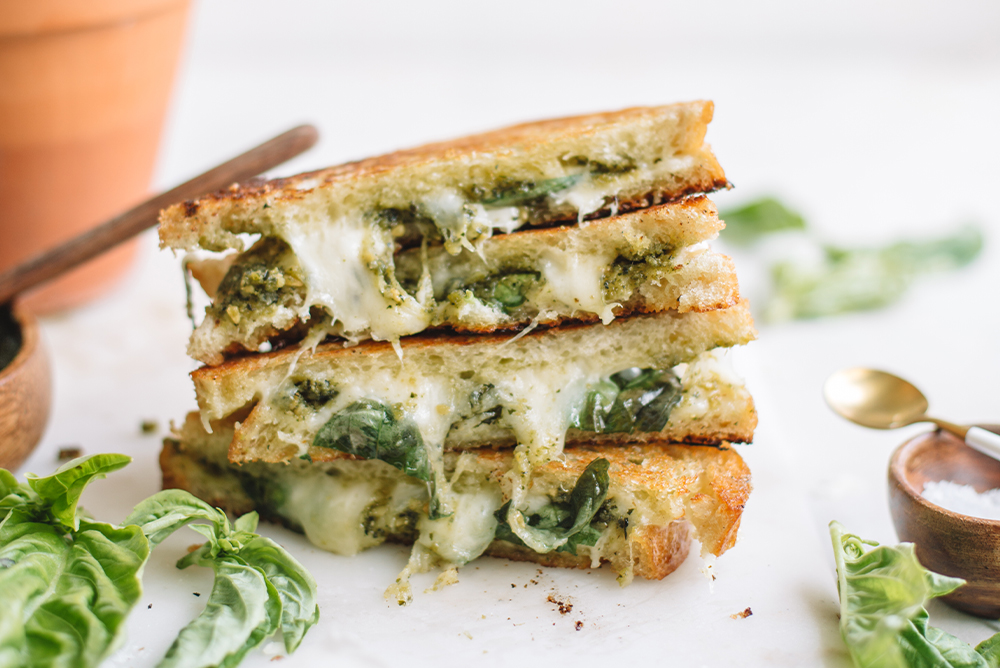 Simplicity is the star of this Garden Pesto Grilled Cheese from Elizabeth of the College Housewife. Bread, our creamy Havarti cheese, store-bought pesto and butter — that's all you need! It's exactly the lunch or dinner you're craving when you're low on both time and ingredients.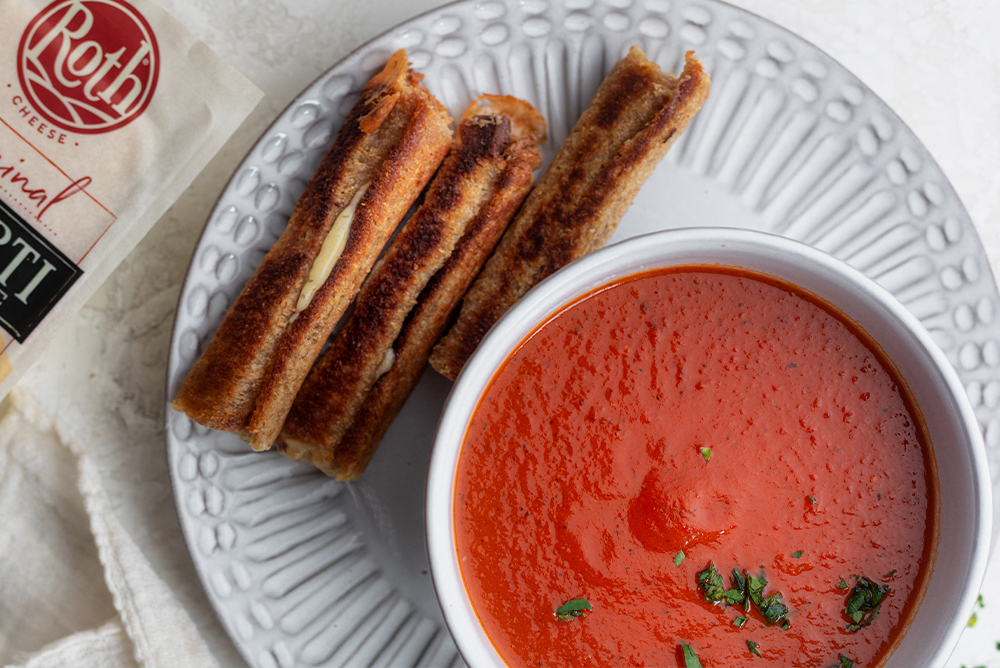 There is nothing simpler or more comforting than a bowl of tomato soup with an ooey gooey grilled cheese. Our friend Yumna of Feel Good Foodie created these finger-friendly Grilled Cheese Dippers made with our creamy Havarti cheese for extra easy dunking.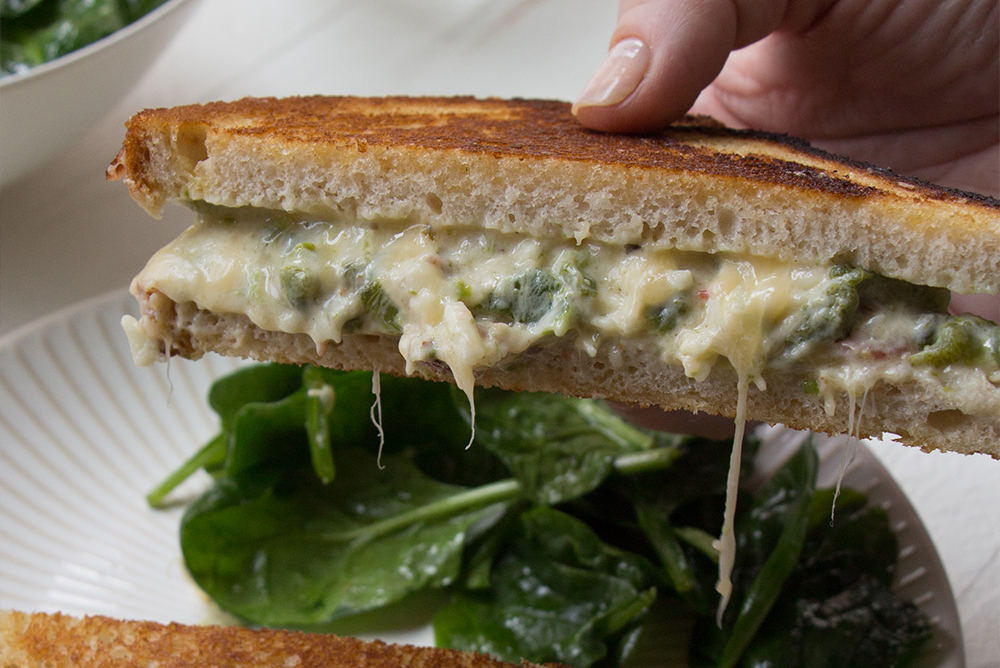 When you cross jalapeño poppers with grilled cheese, you get this spicy, garlicky and supremely delicious sandwich. Our friend Katie Workman crafted this Jalapeño Popper Grilled Cheese with a double dose of cheese: our Jalapeño Havarti AND Organic Sharp Cheddar.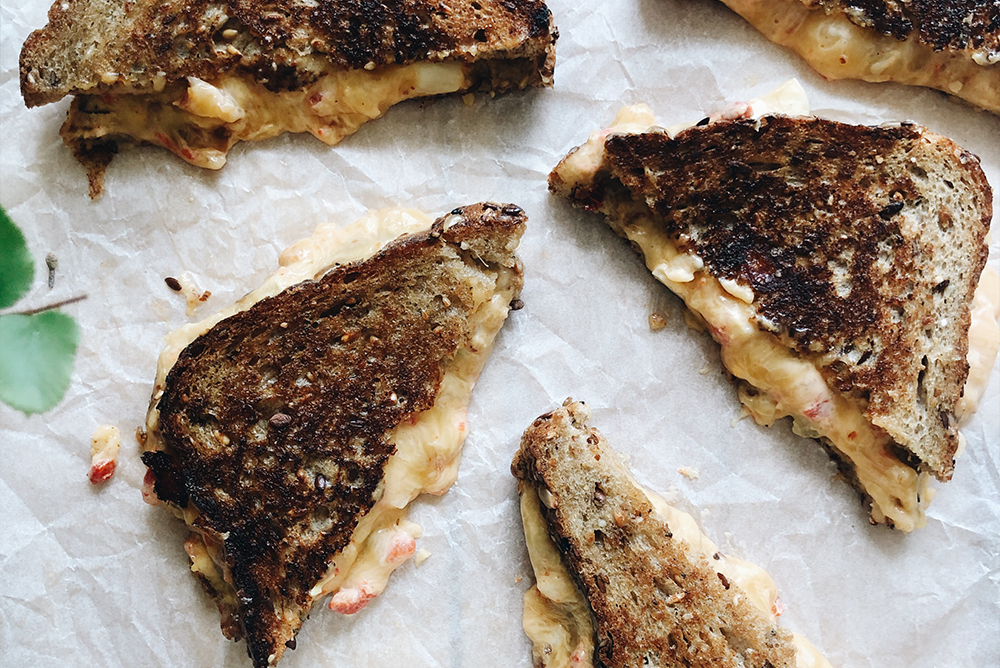 Pantry staples are great inspiration for grilled cheese sammies. This Chipotle Pimento Grilled Cheese from our pal Bev Cooks uses pimentos, pickles, peppers, mayo and our smoky Chipotle Havarti to create the meltiest grilled cheese of all time. Bonus: your pantry gets a clean out, too.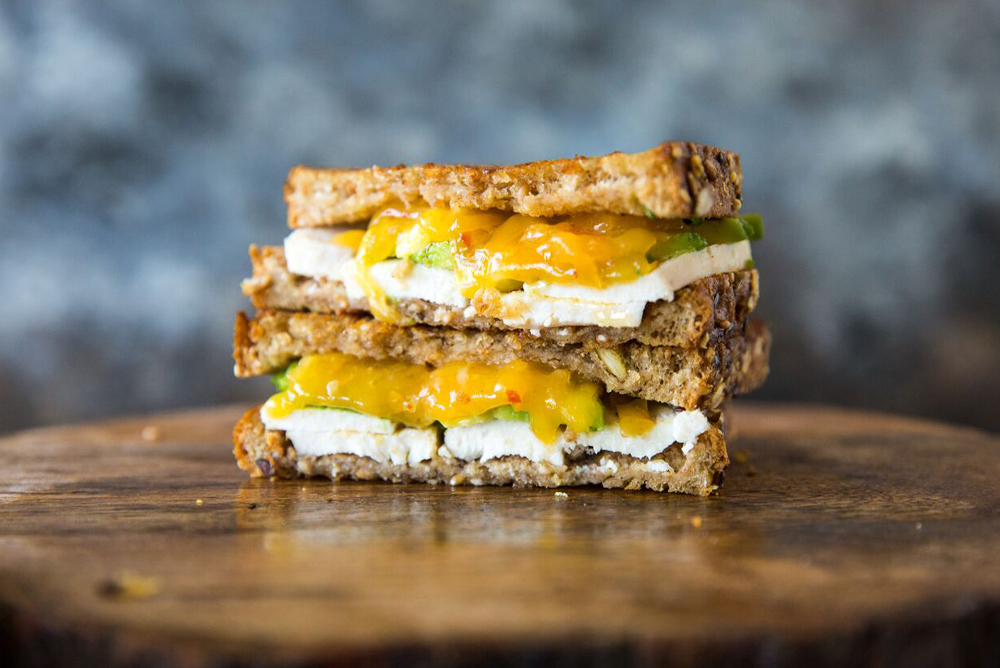 The Californian Grilled Cheese from Meggan of Culinary Hill is a West coast-inspired delight. Seedy bread, chicken, avocado and our spicy Sriracha Gouda meld together to create a nutty, savory and creamy sandwich with the right amount of kick.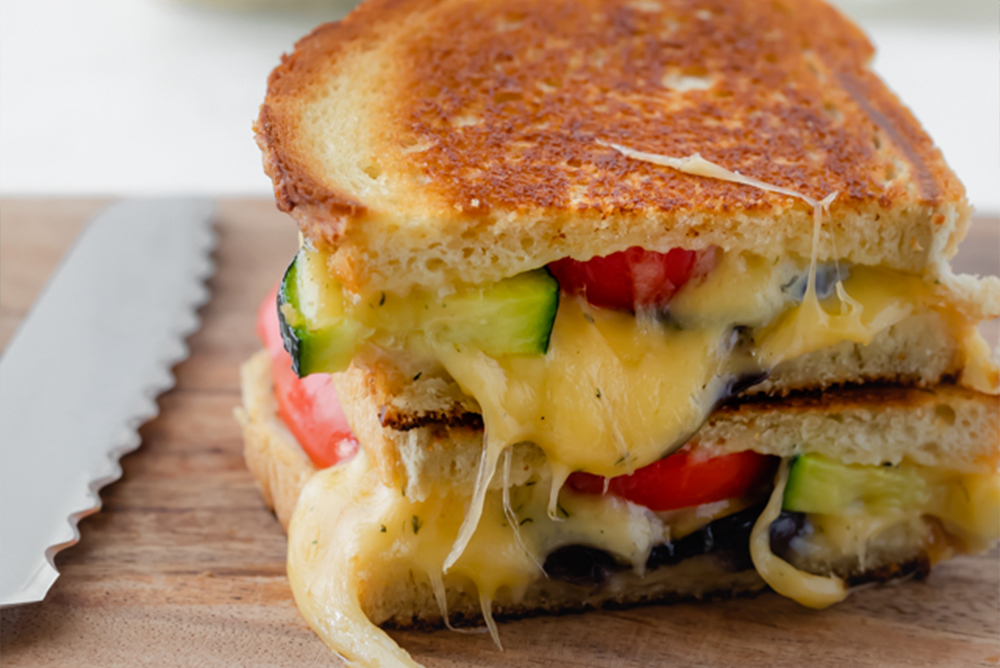 We're always trying to eat more veggies, and a grilled cheese is the ideal vessel for sneaking in your five-a-day. Fill this Roasted Vegetable Grilled Cheese Sandwich from Jeanine of Love and Lemons with whatever veg you have on-hand, add our Dill Havarti and Gouda cheeses, and eat up.