5 Cheesy Apple Recipes To Make This Fall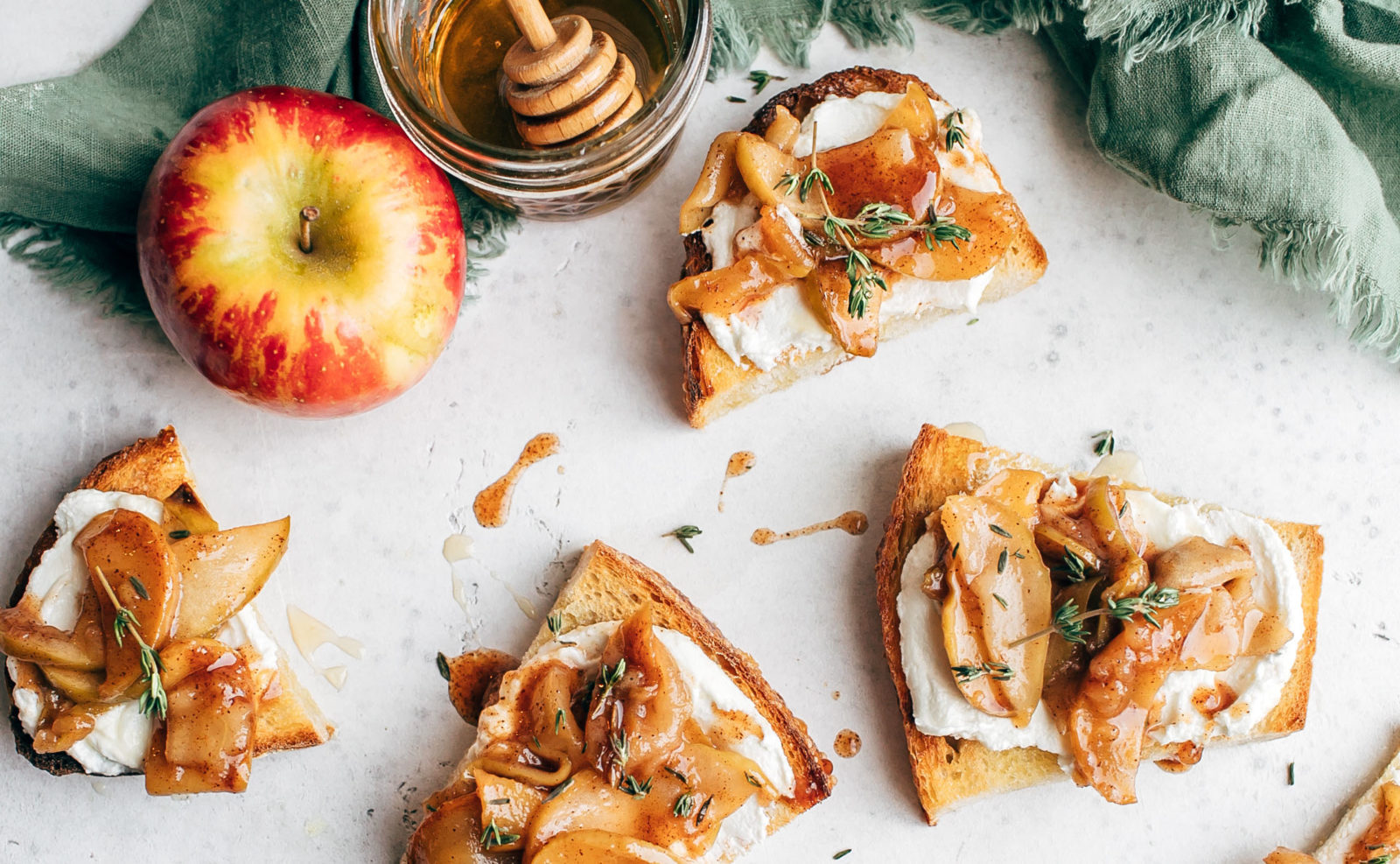 One of fall's best ingredients is APPLES. Whether you're picking apples fresh from the orchard or picking up a crisp, juicy bag of them at the store, they make a great addition to any fall recipe. Pair your apples with Roth cheese… and you're really in for a tasty snack or meal!
Here are five of our favorites:
This ooey gooey cheese dip is the ultimate crowdpleaser. The mild, nutty flavor of our Grand Cru® cheese melts beautifully and is topped with sautéed apples and crunchy pecans subtlely sweetened with maple syrup.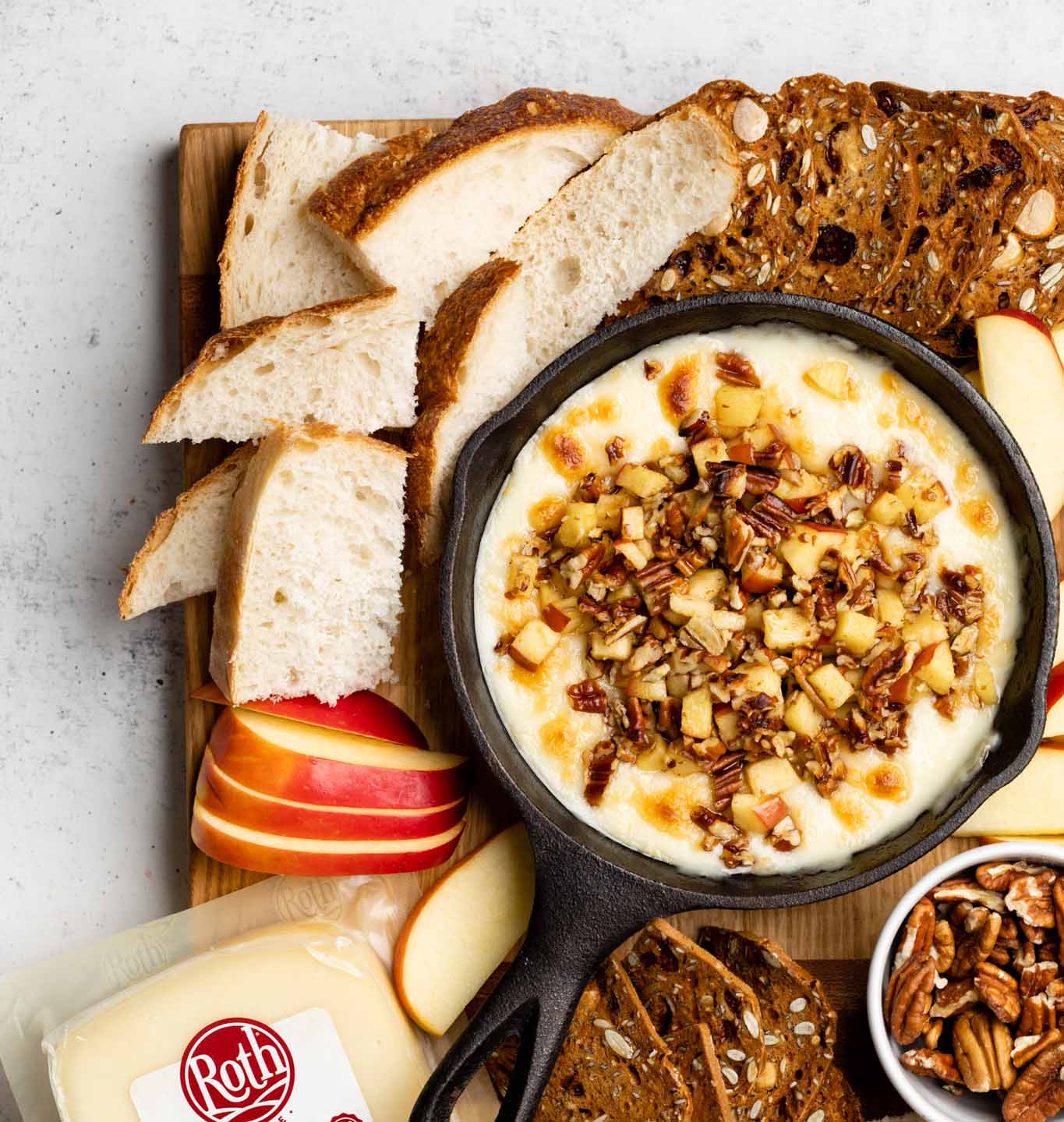 The ultimate fall grilled cheese made with our alpine-style Grand Cru® and cooked French-toast style with cinnamon-laced apple butter, fresh sliced apples, and sautéed shallot with thyme. An addictively good sandwich that hits both sweet and savory.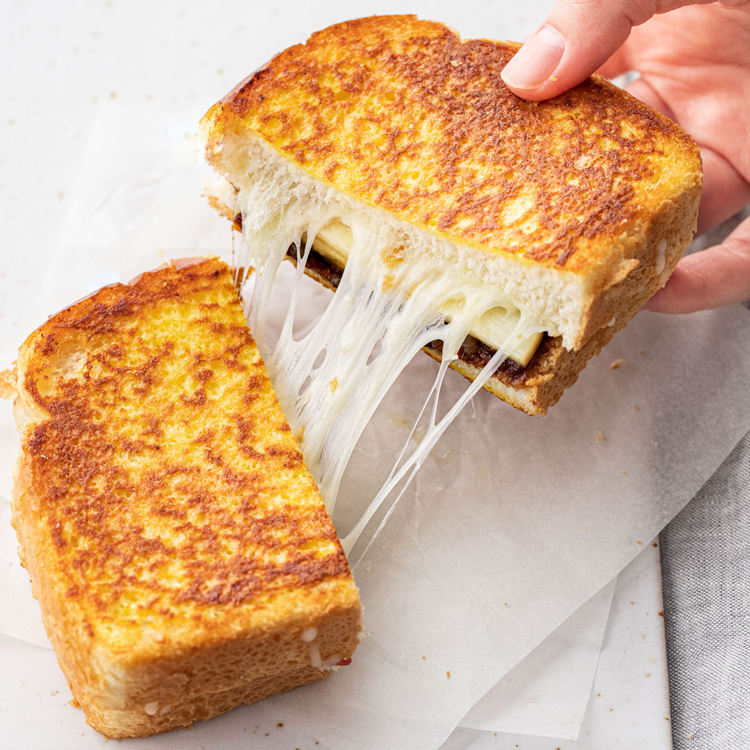 Pre-made cheese-filled dumplings are an easy hack for getting dinner on the table… and quick! Add caramelized apples & onions, fresh spinach and ultra-creamy Havarti cheese to make it a well-rounded, one-pan meal.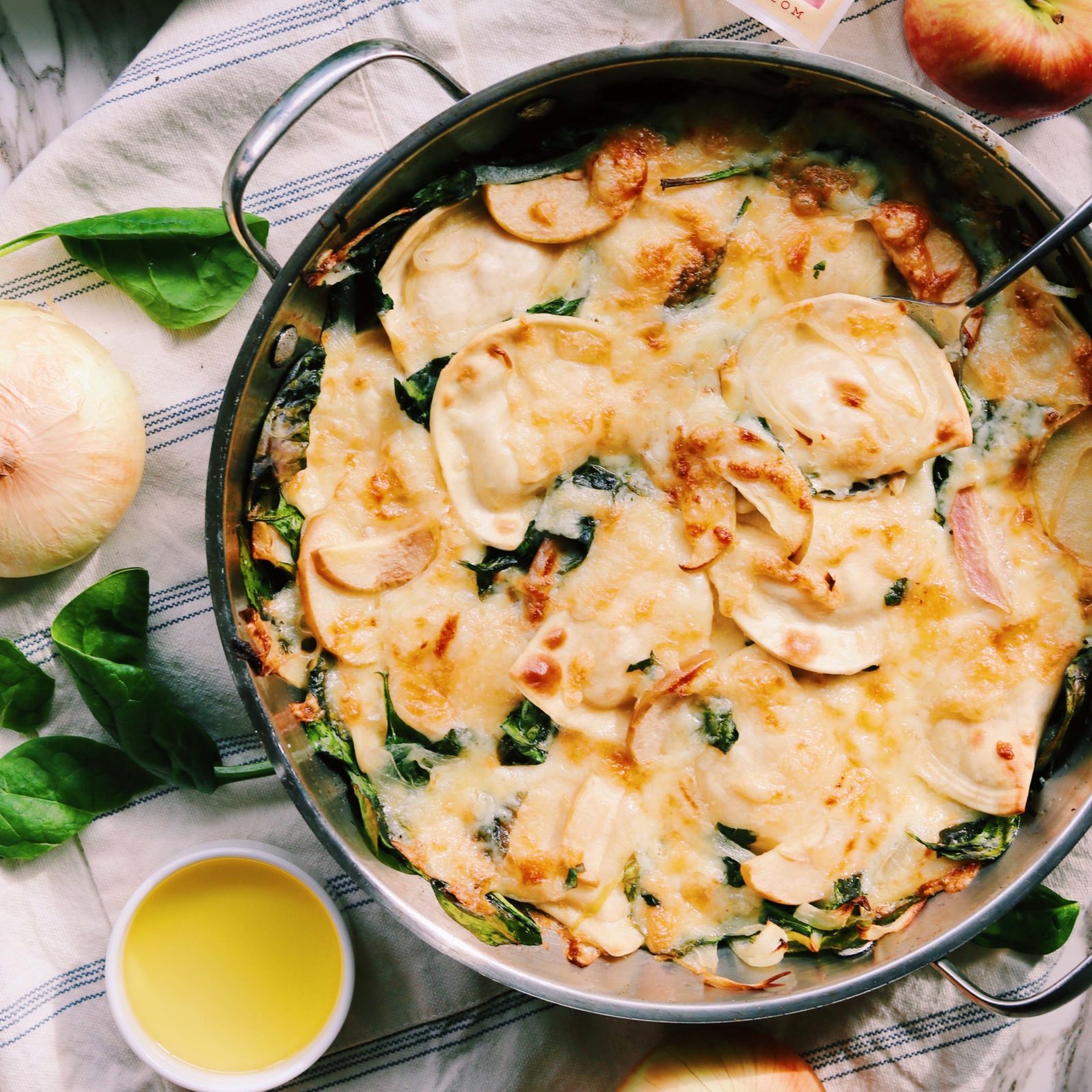 Nutty Grand Cru®, tart apples, toasty beer, and warm bread — a.k.a. the perfect fall quartet! Whip us this easy, no-yeast bread for a cozy snack on a chilly fall day.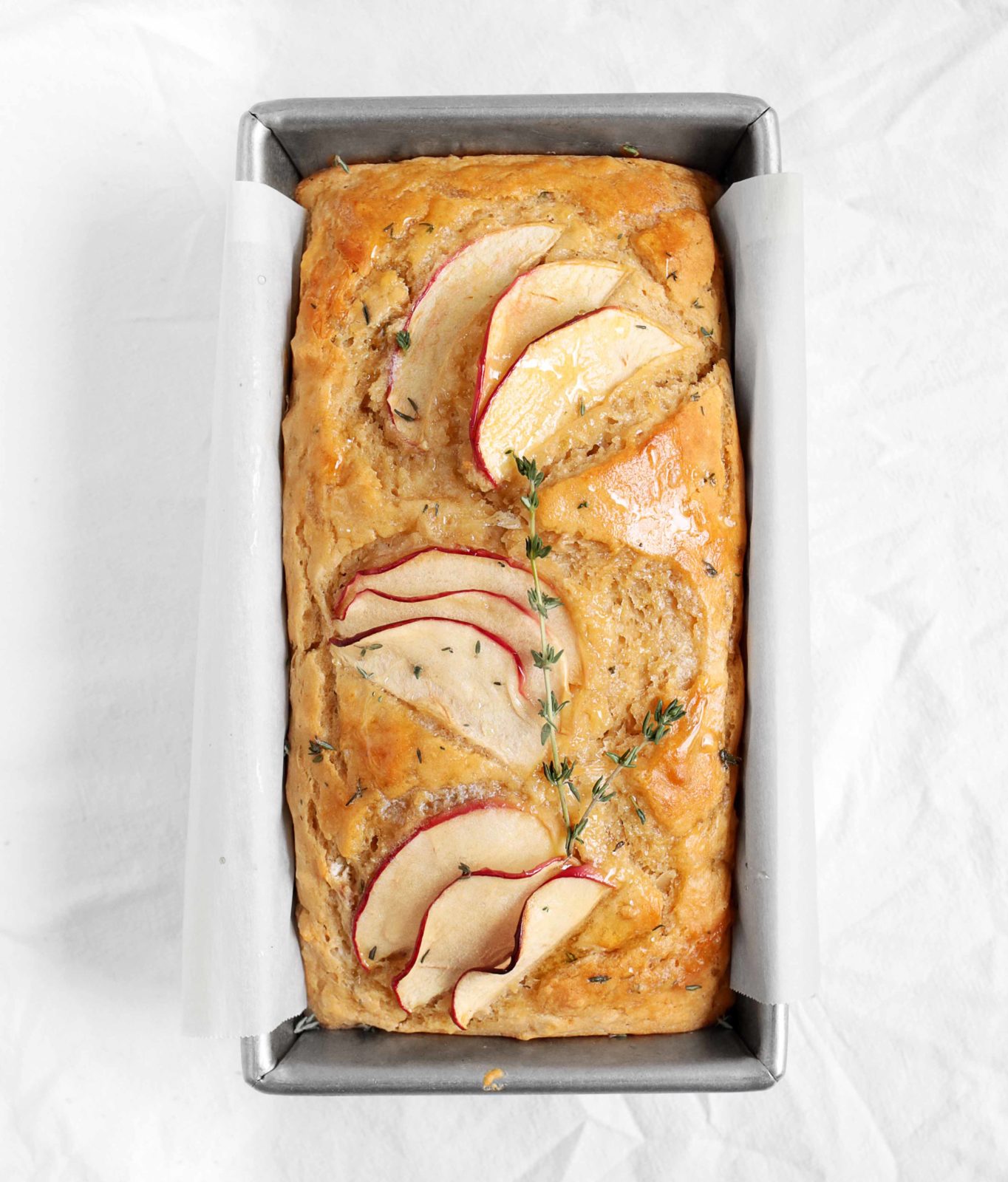 Cheese and apples is a no-brainer. Here, sweet, caramel-y apples are perfectly paired with the tangy, fresh flavor of our Chèvre goat cheese. This easy appetizer can be served two ways — spread on toasted sourdough or piled into a bowl for dipping with crackers.