Summer Cheeseboard Tips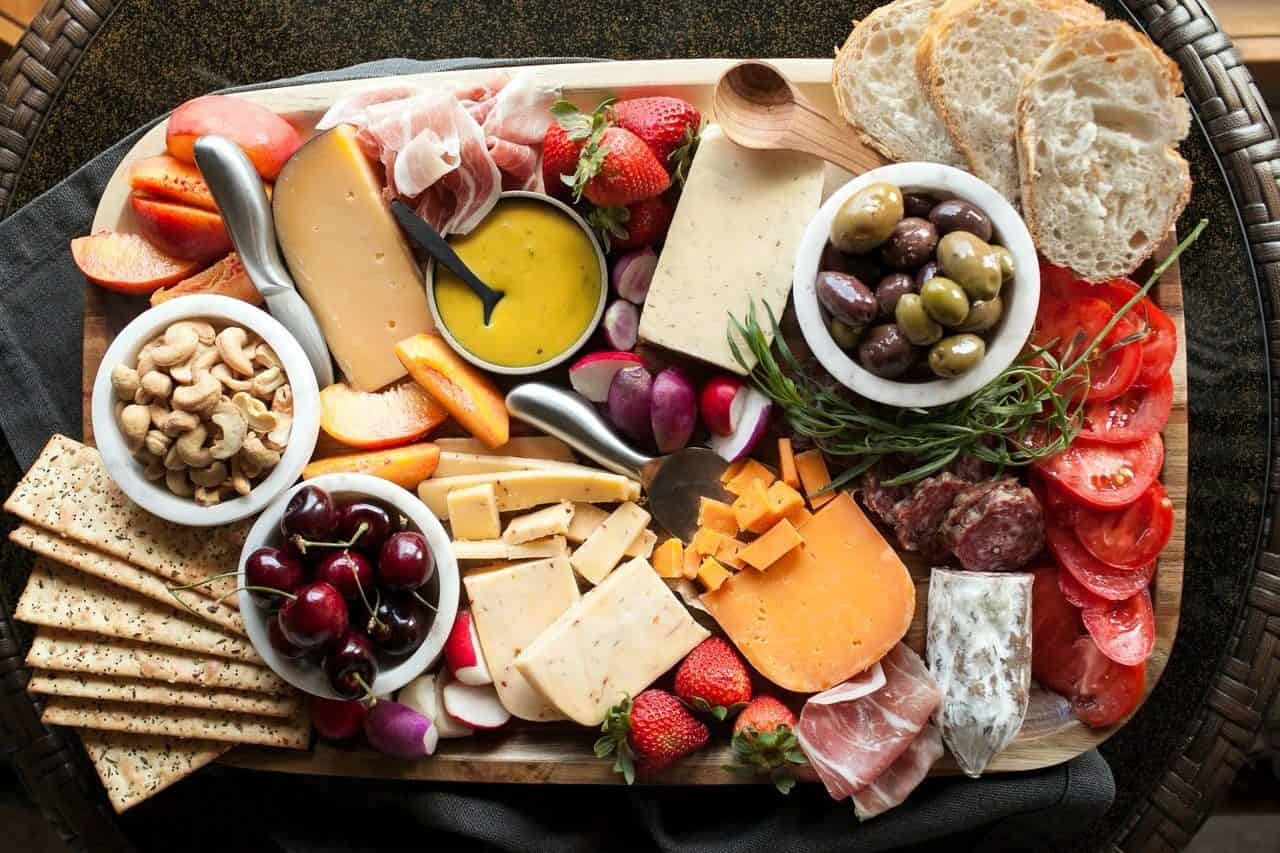 Summer is one of the best times of year to make a cheeseboard. Fresh fruits and vegetables are plentiful, backyard BBQs are frequent and we need more things to pair with the extra wine consumed on our patios. When you want to put together a cheeseboard for guests, sometimes getting starting is the hardest part.
Start with choosing your cheeses. Limit your selection to no more than five, too many can get overwhelming. Start with mild soft cheeses and work your way to spicy or blue cheeses. Here, we used Roth Dill Havarti, Prairie Sunset, Vintage Van Gogh Gouda and 3 Chile Pepper Gouda.
Next, choose some fresh fruits and veggies with the cheeses you selected. For this board, we loved:
Dill Havarti: Fresh tomatoes, radishes
Prairie Sunset: Fresh strawberries
Vintage Van Gogh Gouda: Cherries
3 Chile Pepper Gouda: Peaches
To finish off your accompaniments, add nuts, jams and local meats like prosciutto and salami. Here, we even added some spicy honey mustard to top crackers with gouda and prosciutto. Be adventurous and creative with sweet, salty and spicy flavors, as well as a variety of different colors. You really can't go wrong when you're using such great products.
Here are a few more tips for the best cheeseboard:
1. Do not overcrowd the board, sometimes less can be more.
2. If serving the cheese as a hors d'oeuvre, plan on 1 to 2 ounces of each cheese per person.
3. Cheese is best served anywhere from 67 to 70 degrees Fahrenheit, so leave it out for about an hour before guests arrive.
4. Serve crusty bread or crackers on the side if you don't have enough room on the board.
5. Don't stress about having a fancy cheeseboard. Use cutting boards or even wax paper over a baking sheet (a great way to make a portable cheeseboard!).