Buffalo Blue "Deviled" Eggs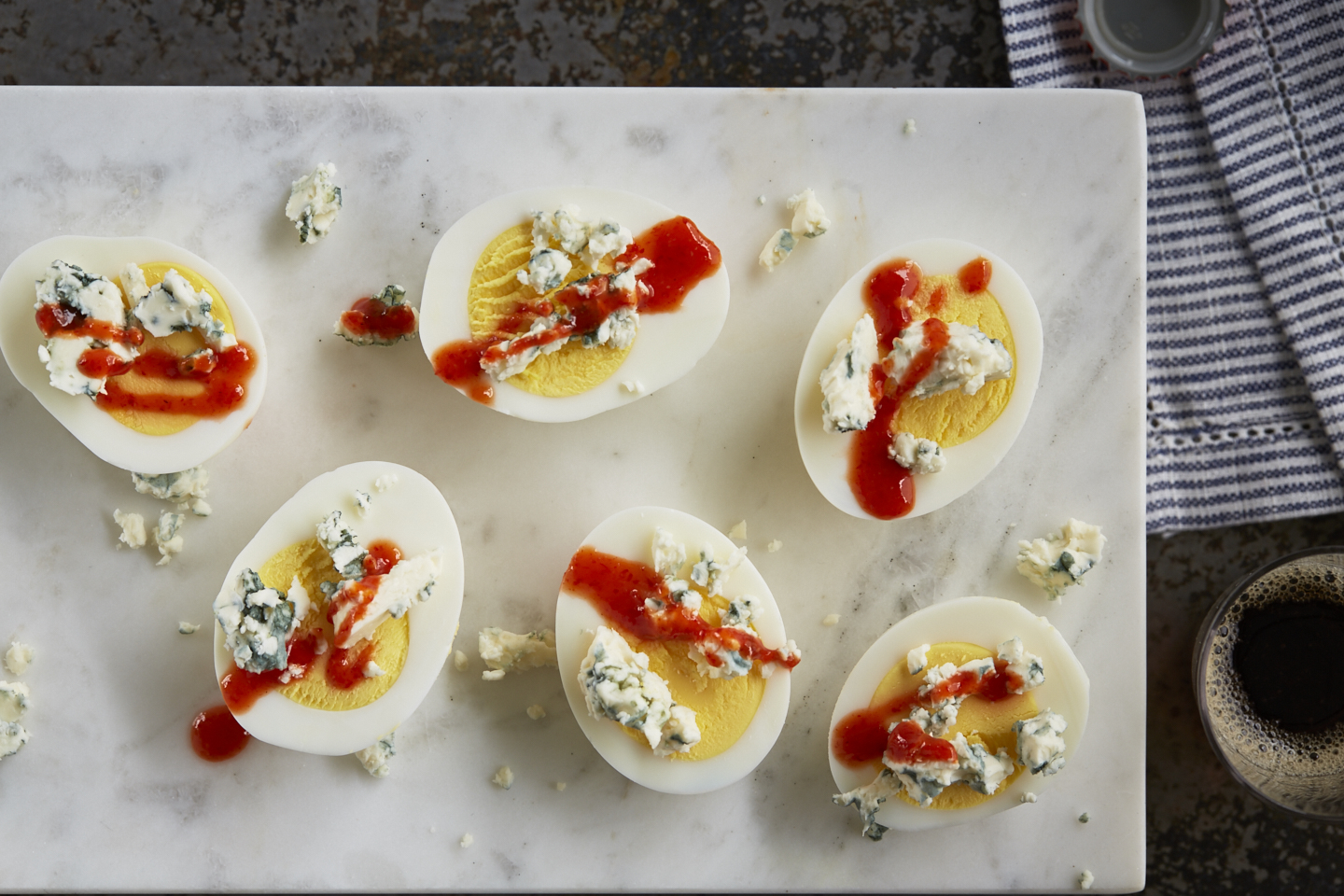 Skip the extra kitchen appliances and cheat your way to great "deviled" eggs.
What you'll need:
1 (4-oz) wedge Roth Buttermilk Blue® cheese
1 dozen hard boiled eggs, cut in half
hot sauce, for topping
How to do it
1. Crumble Buttermilk Blue® cheese.
2. Sprinkle blue cheese over eggs. Top with your favorite hot sauce.