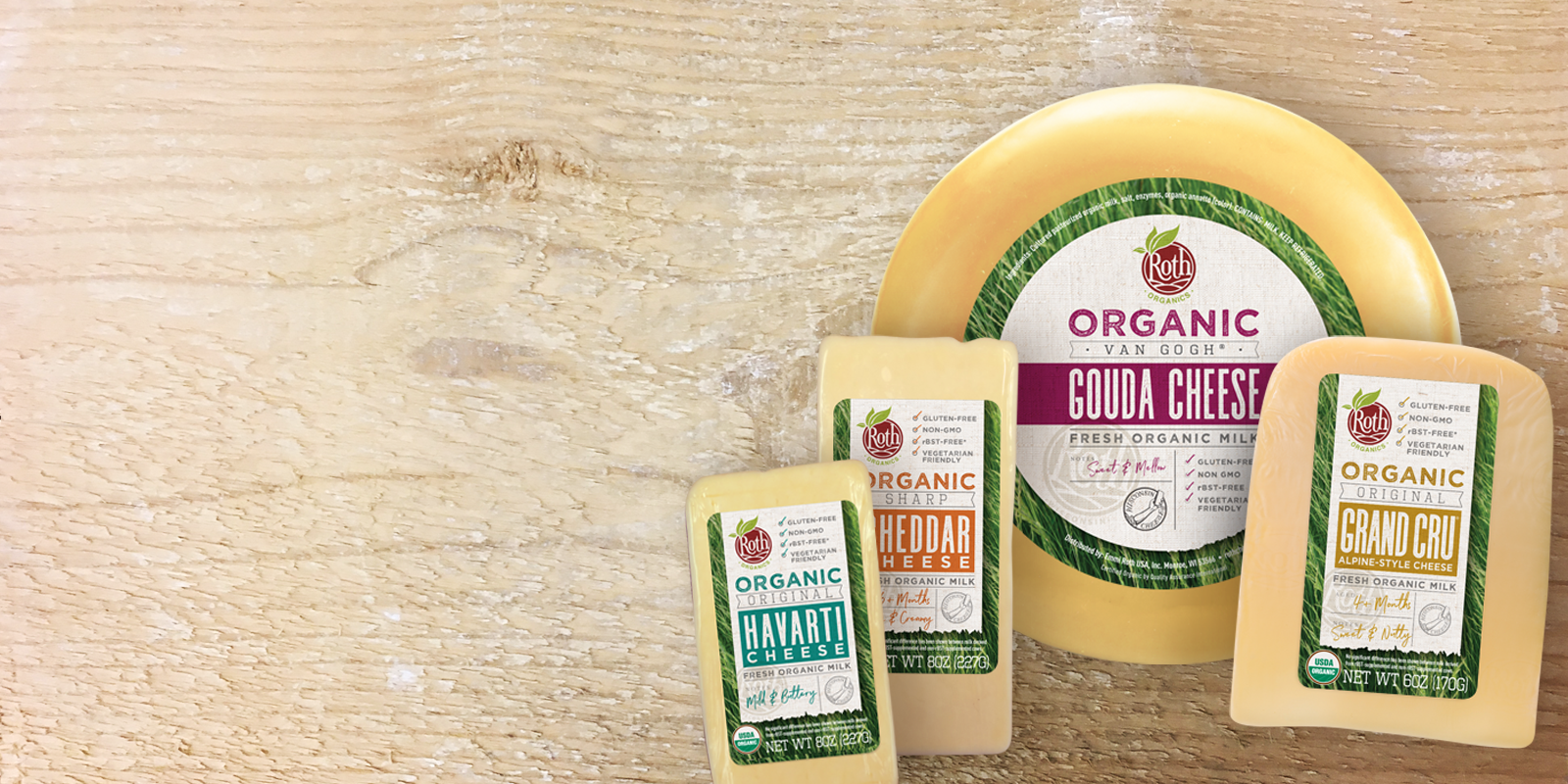 See how good organic can taste.
Roth Organics
We're bringing artisanal quality to organic cheese.
We have a long history of hand-crafting specialty cheeses in the heart of Wisconsin. Now, we've created a line of cheeses with all the same care and attention, made with locally-sourced organic milk. A classic Gouda, a full-bodied Grand Cru®, a buttery Havarti and a rich, aged Cheddar. All GMO-free, vegetarian and certified organic. Discover new Roth Organics.