Easy Last-Minute Thanksgiving Recipes
Even though Thanksgiving is later this year than most, our favorite food holiday seems to have snuck up on us — and we're not ready!
Luckily, our Internet partners in cheese (a.k.a. our favorite bloggers!) are here to help with a few simple and festive recipes for the last-minute planner in all of us. From starters to side dishes to mains, they've got each part of the Turkey Day meal covered and of course, lots of cheese is involved.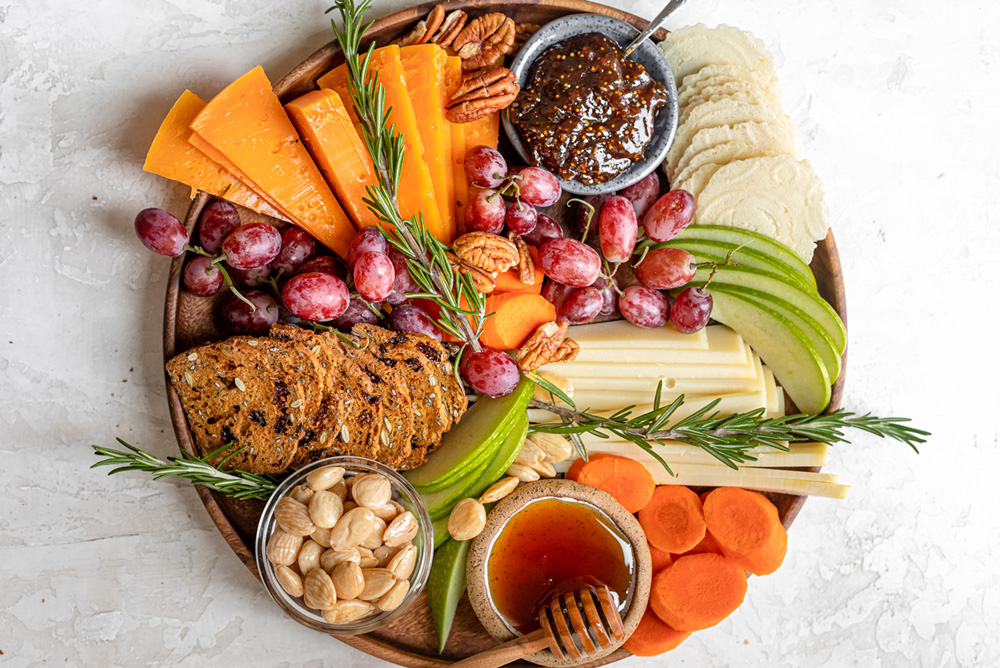 Cheeseboards, platters and trays are the easiest way to entertain. This 15-Minute Cheeseboard from Feel Good Foodie is centered around our nutty Grand Cru® and cheddar-like Prairie Sunset® cheeses, and keeps hungry bellies at bay before sitting down to Thanksgiving dinner.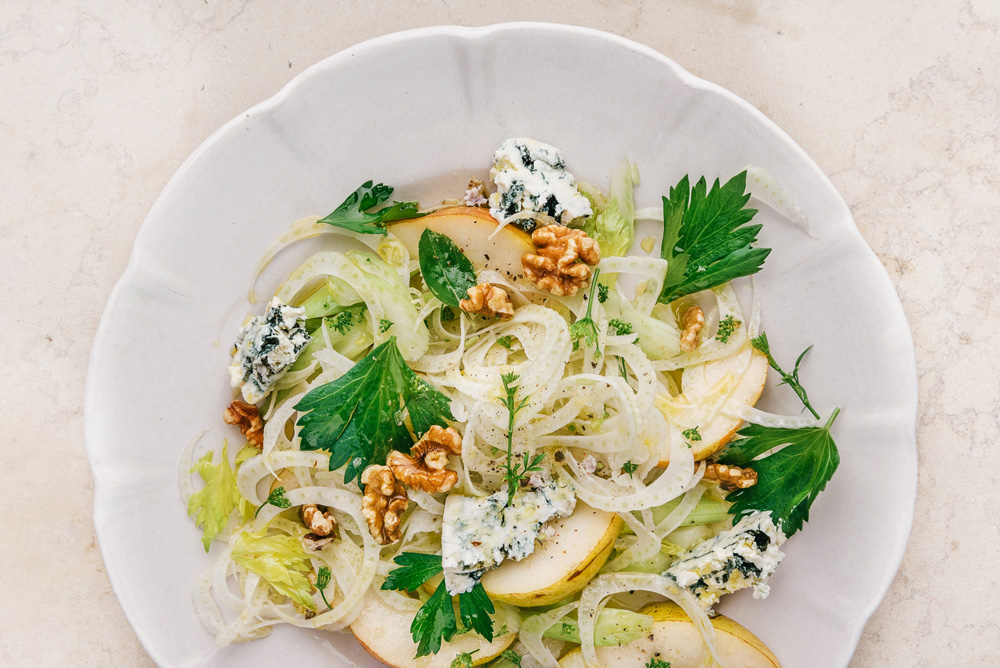 Starter salads don't have to be boring, and this Celery, Fennel, Pear and Buttermilk Blue® Salad from Edible Living is a stunner. Textures and flavors abound with the creamy tang of our Buttermilk Blue® mixed with the crunch of celery and walnuts, and the fragrant pear and fennel.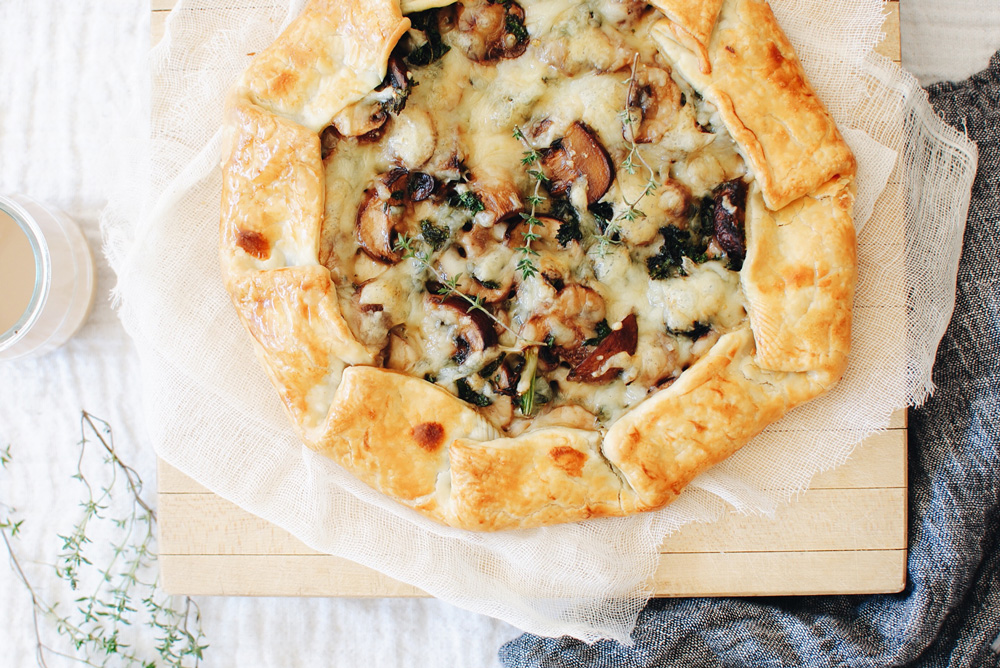 If a tart and a pie had a pastry baby, it would be the galette. This savory Mushroom, Kale and Grand Cru® Galette from Bev Cooks comes together with just 15 minutes of hands-on time. It works as a hearty appetizer, vegetarian-friendly main dish or even better devoured the next day as leftovers.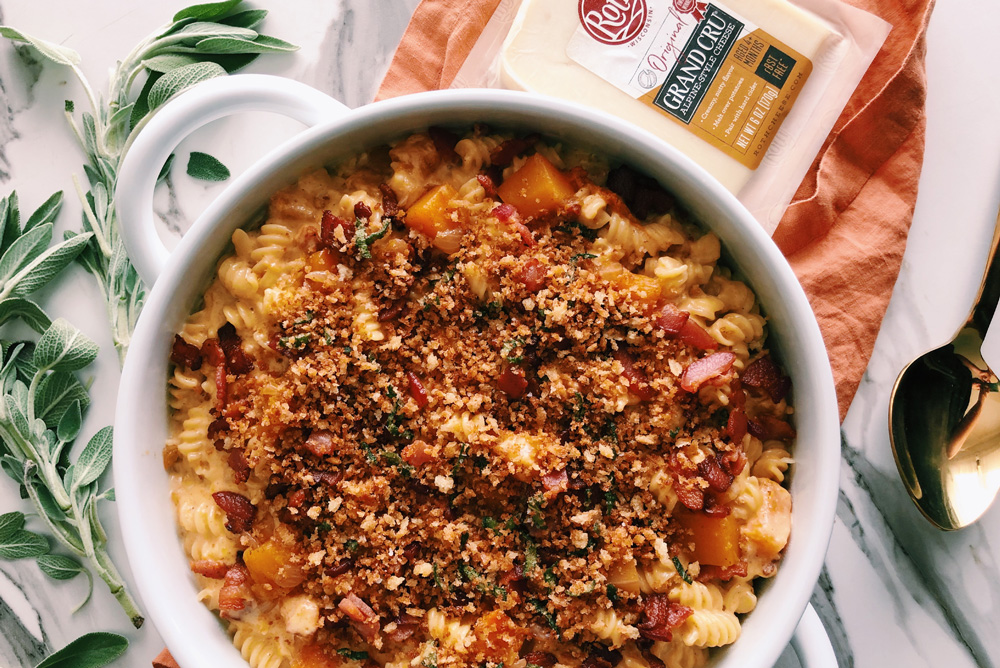 Every Thanksgiving table needs something extra cheesy, ooey gooey and ridiculously indulgent for the holiday, and Grilled Cheese Social's Butternut Squash Mac n' Cheese with Bacon is just that dish. This is a Food Network award-winning recipe (!!!) that trust us, you're gonna want on your menu.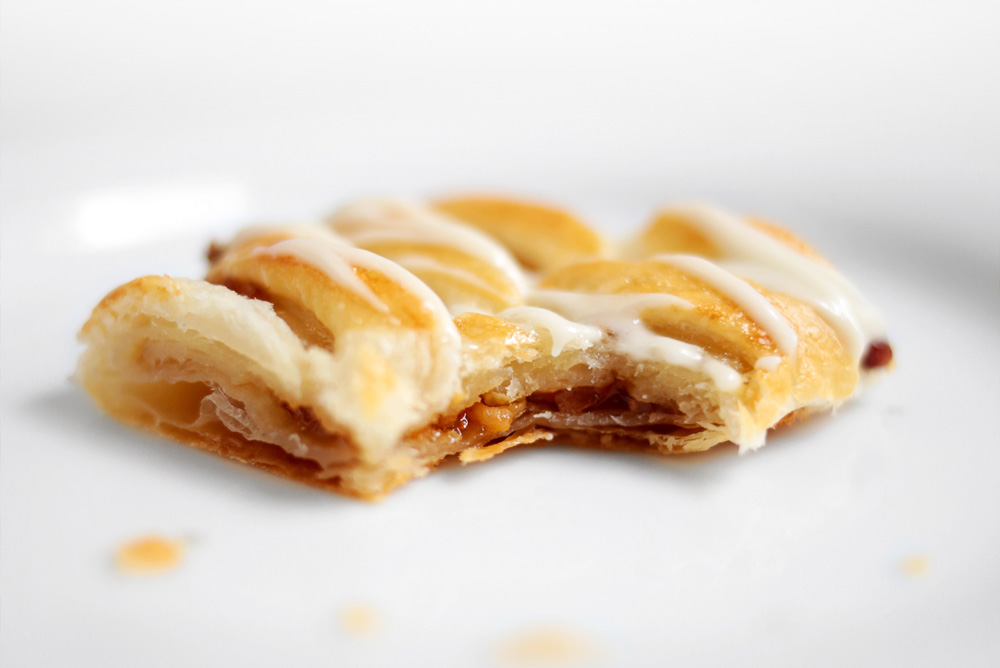 We put so much time into planning the big meal that we often forget about Thanksgiving morning (or morning after) breakfast. Enter in: Figgy Braided Danish by The Faux Martha. This easy, five-ingredient pastry is filled with nutty Grand Cru®, sweet fig jam and salty prosciutto (optional), and is extra good topped with a dollop of honey yogurt.