Introducing: The New Grand Cru®
Award-winning Roth Grand Cru® has a new look that's as Swiss-inspired as its taste. Your favorite cheese is still made the same way you know and love, but now in a BLOCK shape for easier shredding, slicing, cheeseboarding, snacking, and cooking.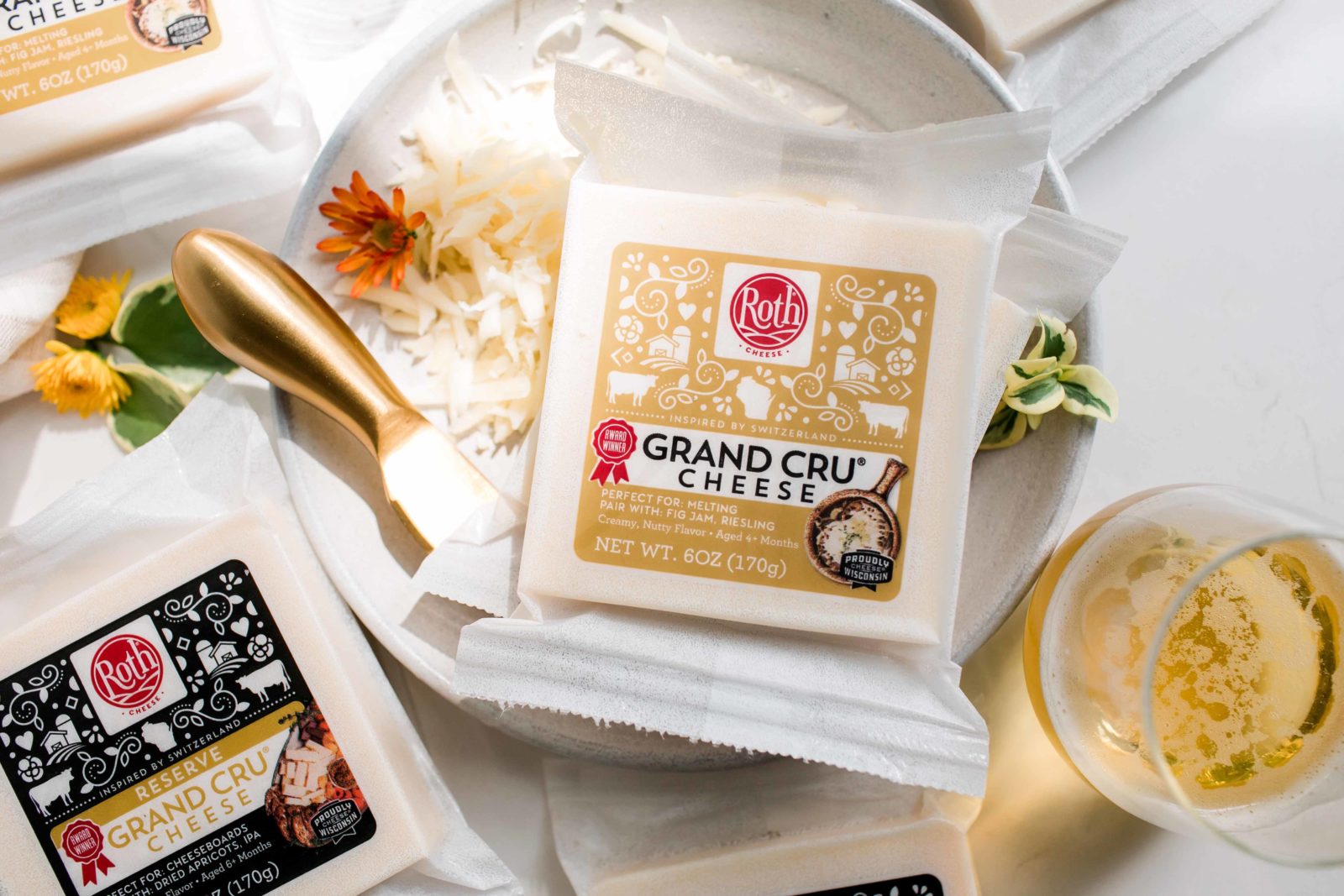 Want some inspired ideas for how to use this mild, nutty alpine-style cheese? We've got you covered with our favorite pairings and recipes for both versions — our Grand Cru® Original and aged Grand Cru® Reserve!
Grand Cru® Original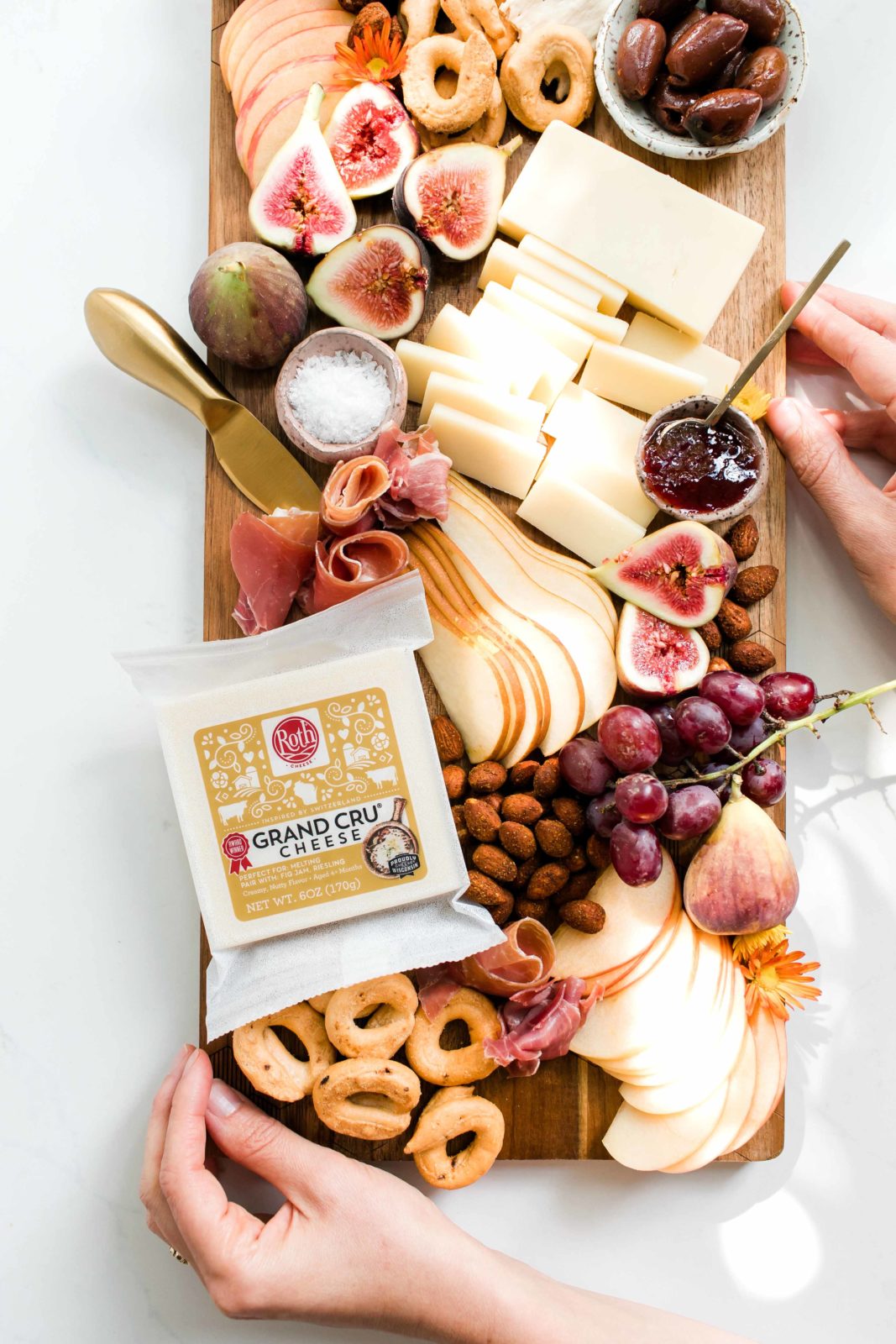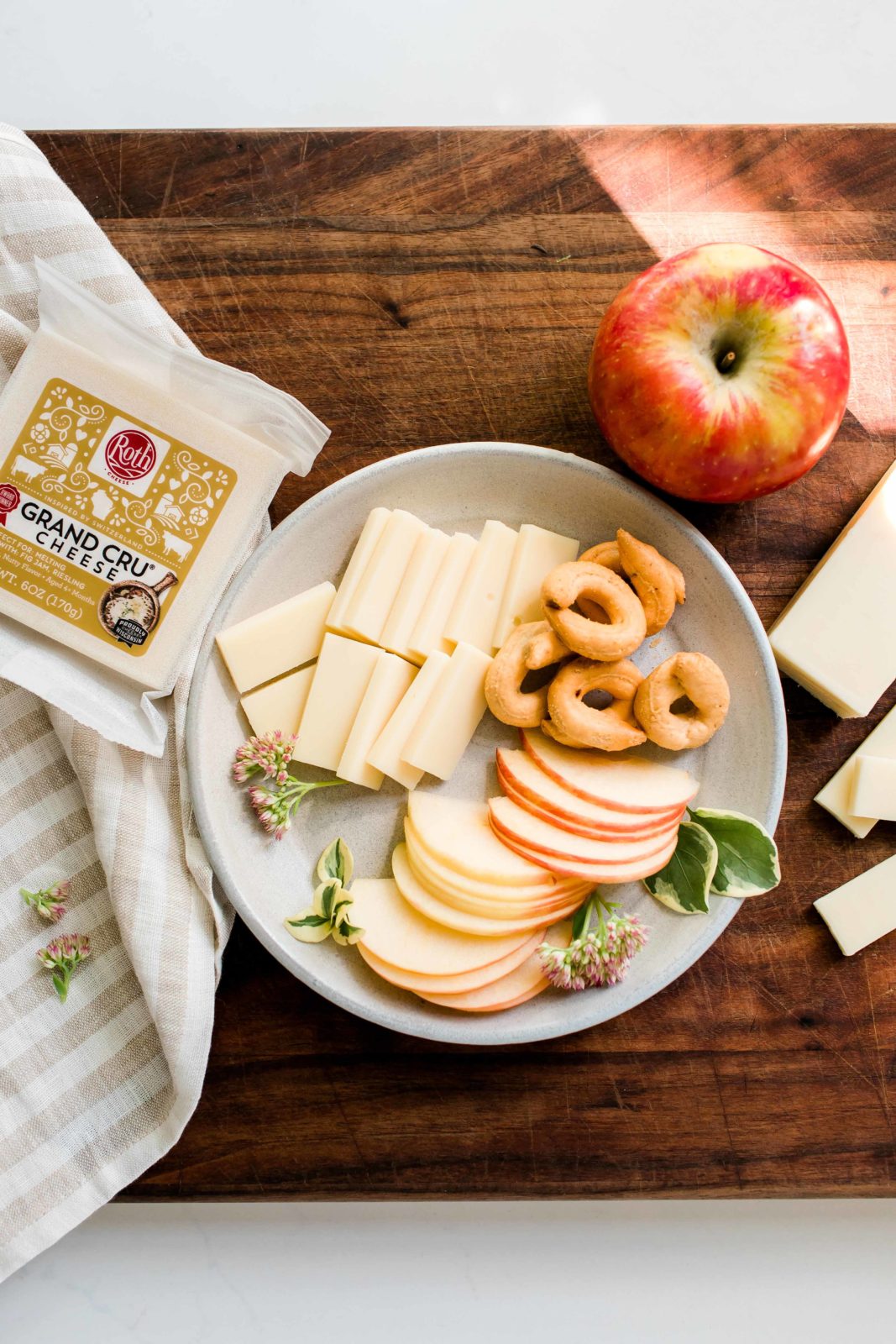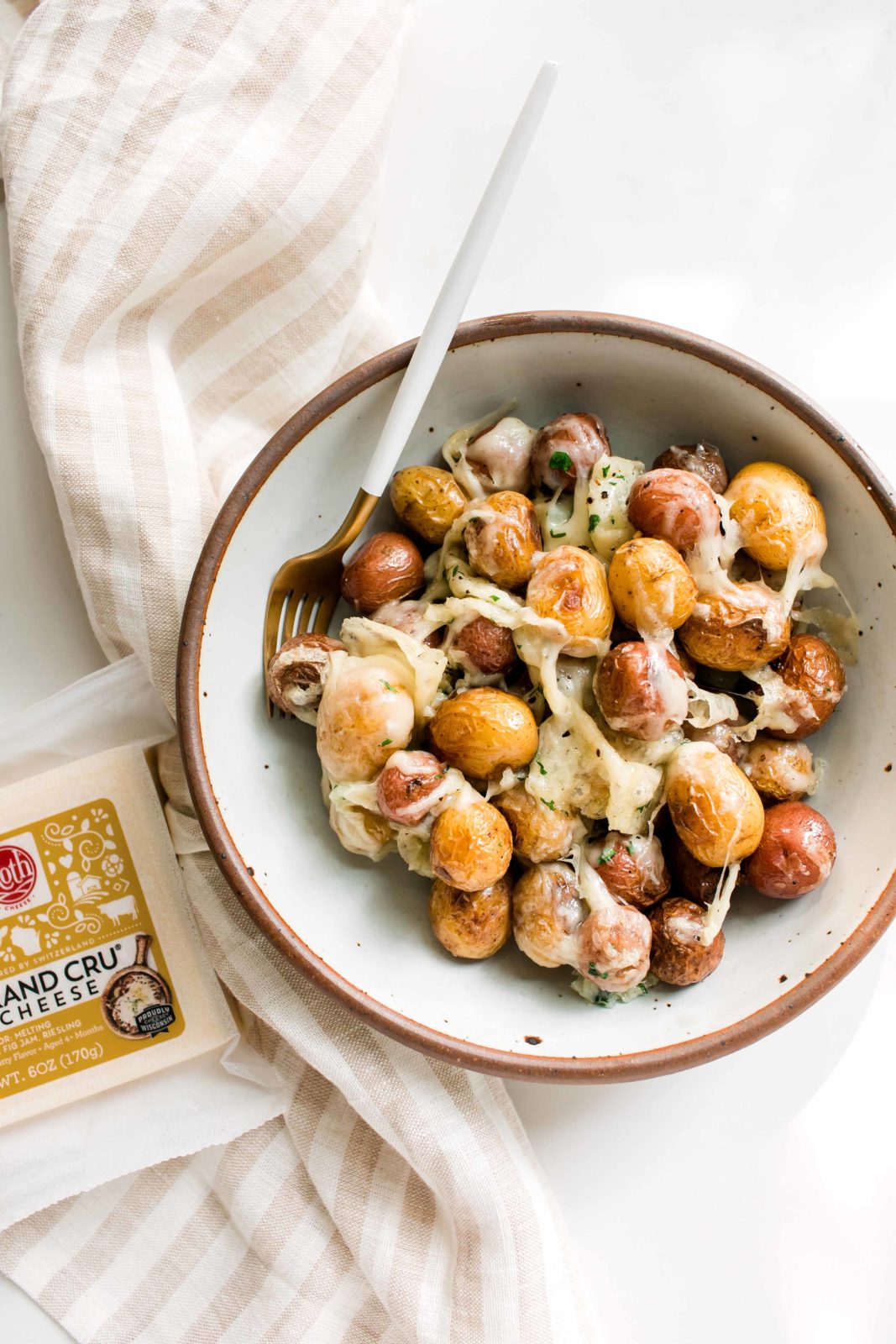 Cheeseboard Pairings:
Pair Grand Cru® with fresh apples, figs, pears, and grapes. Add in almonds, crackers, and salty prosciutto (or other cured meats) to tie it together. Once your board is complete, enjoy with a hard cider or golden amber beer. If you prefer a simpler snack option, choose two or three of your favorite pairings listed above, and create a custom snack plate for one.
Recipe Ideas:
If you're looking to elevate your meals, Grand Cru® is perfect for adding to sandwiches & paninis, melting over potatoes, and topping classic French onion soup. If you want to take your cooking a step further, try these delicious Grand Cru® recipes: Cheesy Chicken Kale Orzo and Chicken Broccoli Casserole.
Grand Cru® Reserve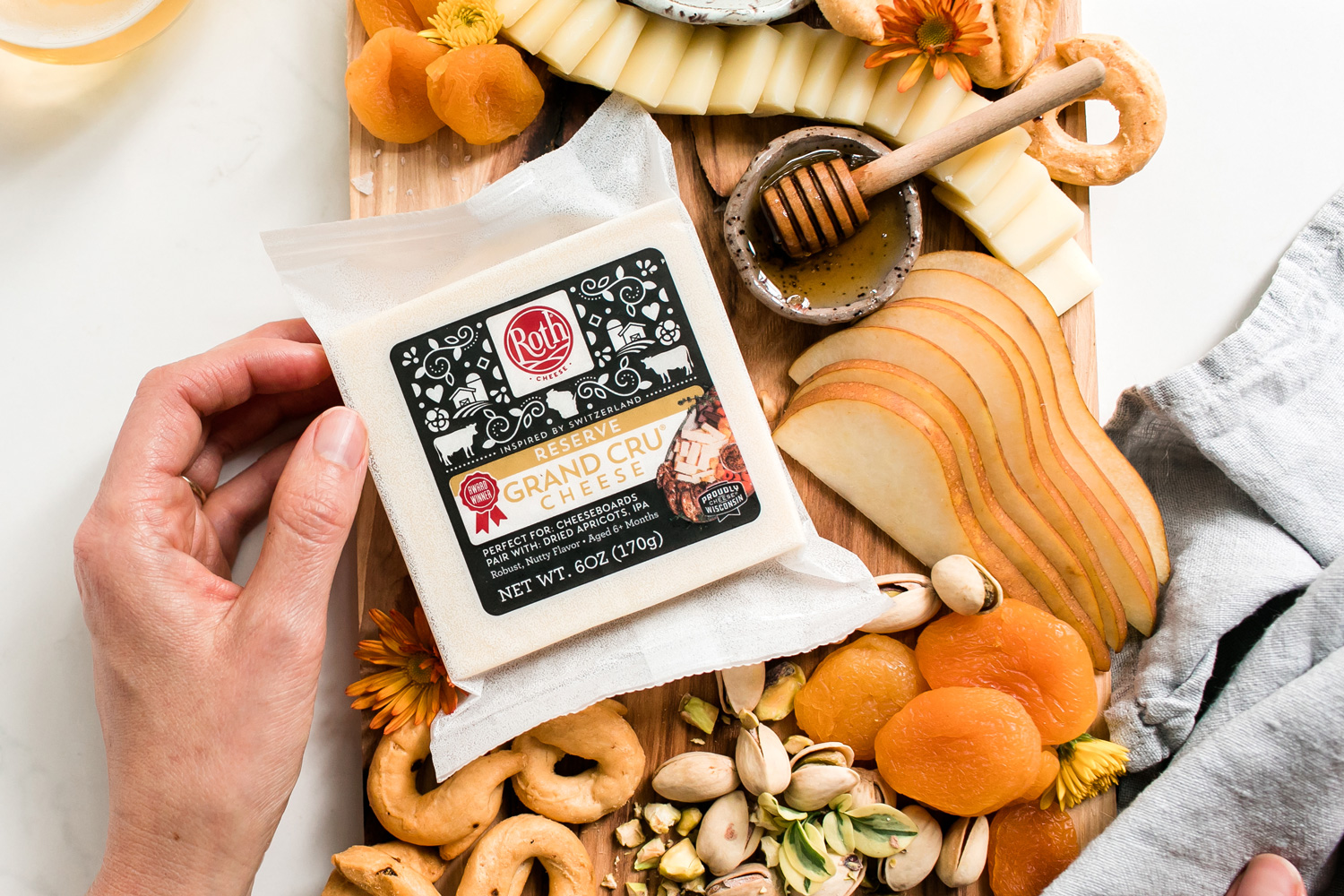 Cheeseboard Pairings:
Grand Cru® Reserve is aged for a total of more than six months! This extra aging time gives it a more robust, intense flavor which pairs wonderfully on a cheeseboard with fruit jam, mostarda (an Italian condiment made from fruit, syrup, and spices), and apricots (fresh, dried, or preserved). Round out this bold flavor experience with a glass of Riesling, Bock beer, or IPA.
Recipe Ideas:
Like Original, Grand Cru® Reserve enhances the flavor of anything it's paired with. Sprinkle into omelets, frittatas, quiches, and mac & cheese for tangy, rich bite or, if you're looking for something new, try one of these recipes: Fig Flatbread en Croute and Alpine Asparagus Rolls.