How to Create a Cheeseboard for Your Game Day Party
We're in the midst of an action-packed football season. And that means plenty of tailgating and game day parties. We're showing you how to put together a cheeseboard that will win any game day gathering.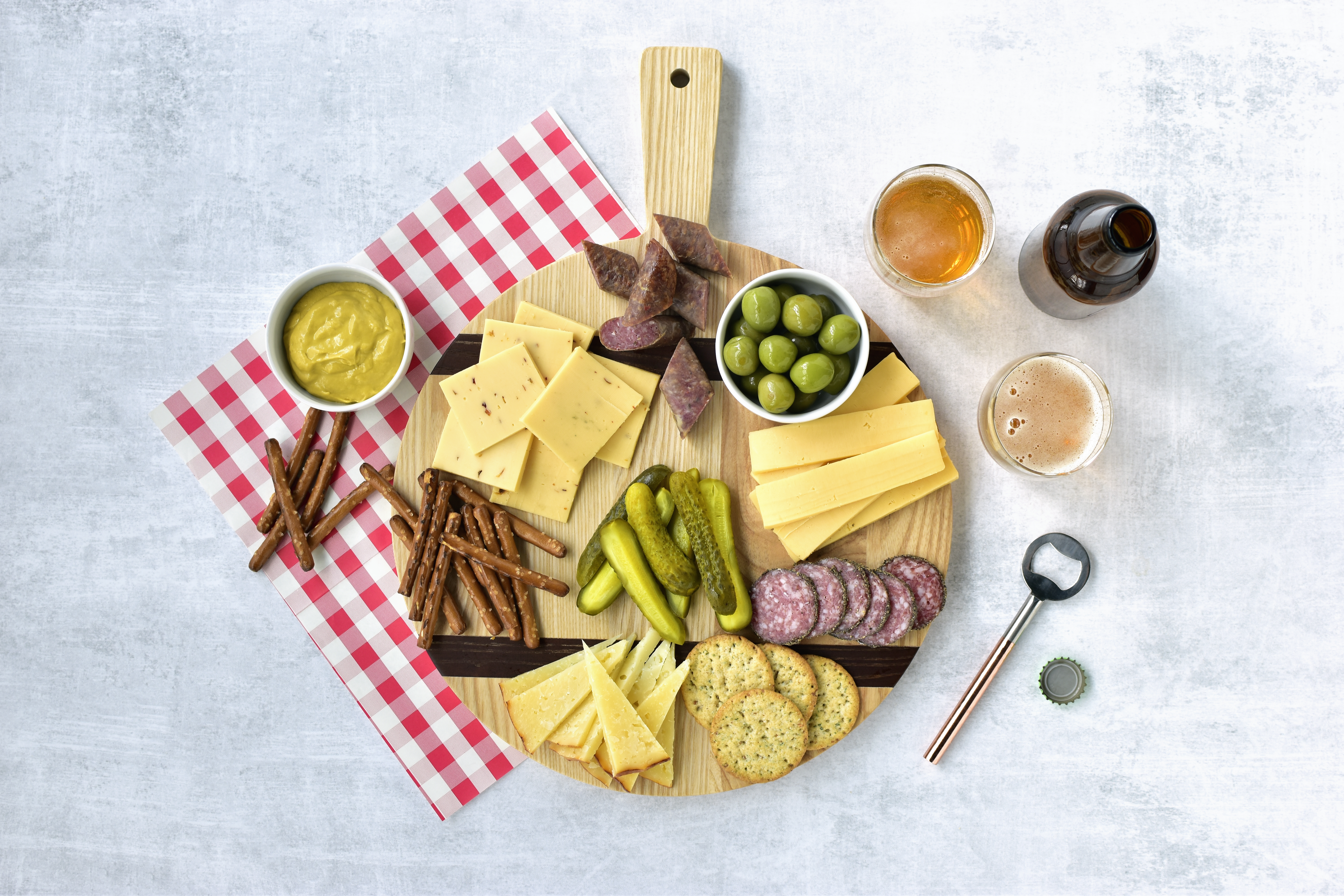 Step One: Pick Your Cheese
The cheese is obviously the star of the board, so grab your favorites. We like a range of flavors, from bold & spicy 3 Chile Pepper Gouda to mild and buttery Butterkäse to slightly sweet GranQueso®.
Step Two: Add Your Charcuterie
Every game day needs some charcuterie meats. We chose Landjäger sausage and black pepper salami to add a bit of a kick.
Step Three: Fill Out Your Board
Pick out accompaniments to balance out the board. Some suggestions: Dijon mustard and pretzels for dipping, crackers, pickles and olives.
Step Four: Grab a Beverage & Cheer on Your Team
When it's time for kick-off, grab your favorite beverage (here in Wisconsin we usually go for a beer), sit back and cheer your team to victory!