How to Build a Holiday Cheeseboard: Step by Step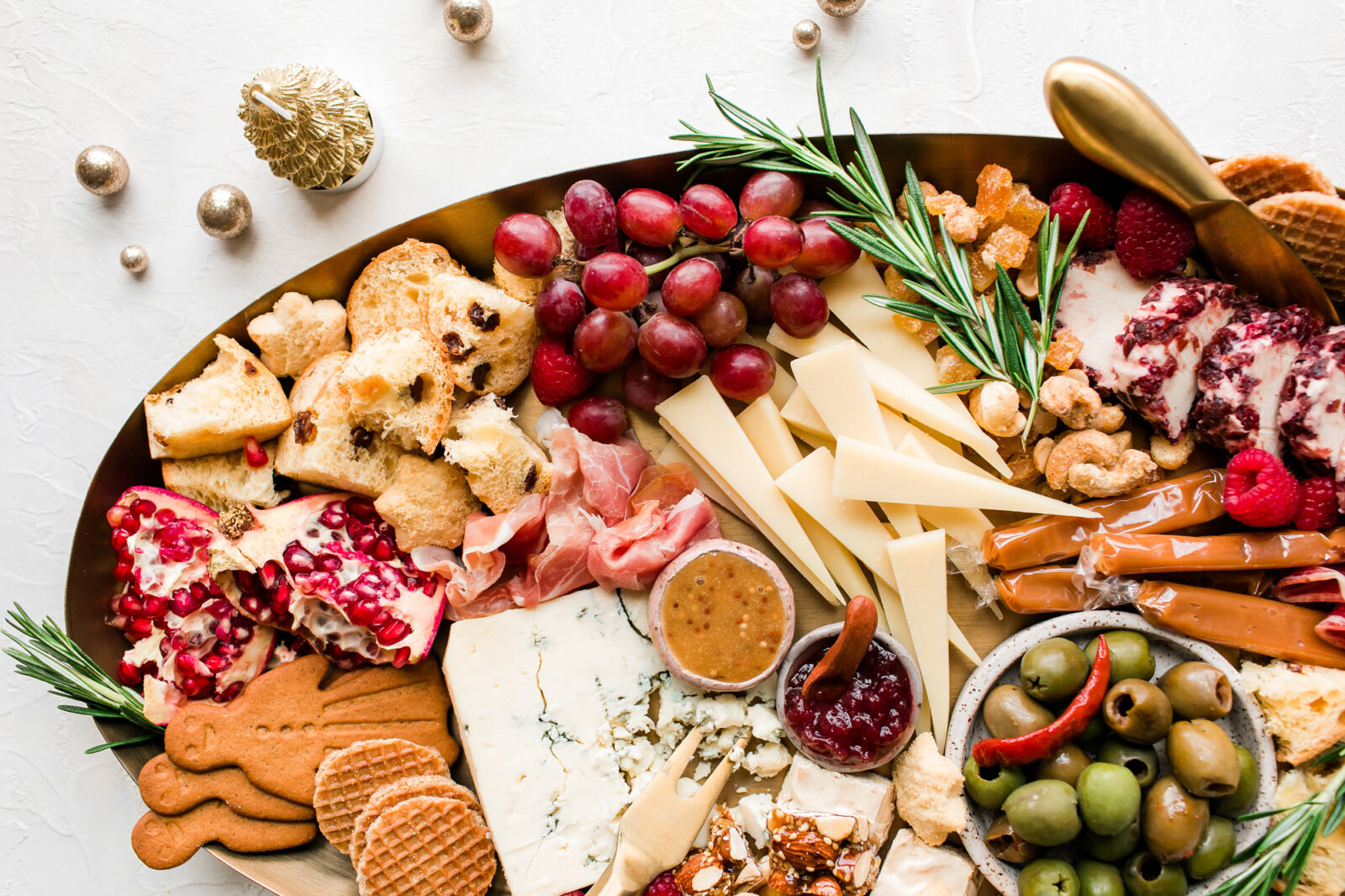 Building a beautiful cheeseboard that's worthy of the holidays can seem like a daunting task, especially when you're the one hosting. However, we're taking the guesswork out of the board-building process with a step-by-step guide complete with photos, and helpful tips & strategies to ensure all your holiday cheeseboards sparkle.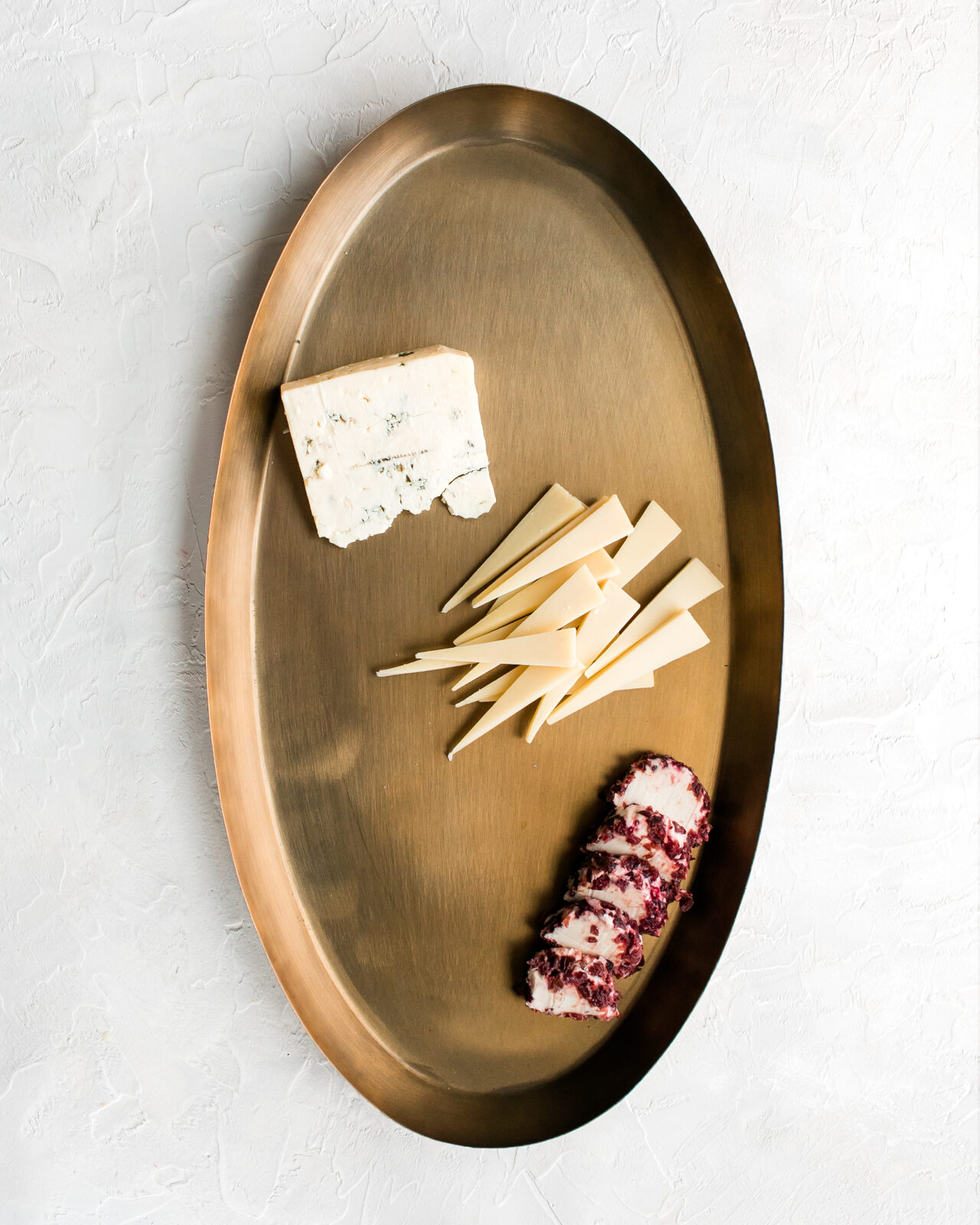 Step 1: The Cheeses
Choose 2 to 4 kinds of cheese with a variety of flavors and textures—we're using our tangy Buttermilk Blue®, nutty Grand Cru®, and Cranberry Cinnamon Chèvre. Place your cheeses on a large board or platter, spacing them evenly throughout. Tip: Variation in the cut of the cheese (wedge vs. triangles vs. medallions) helps augment visual appeal.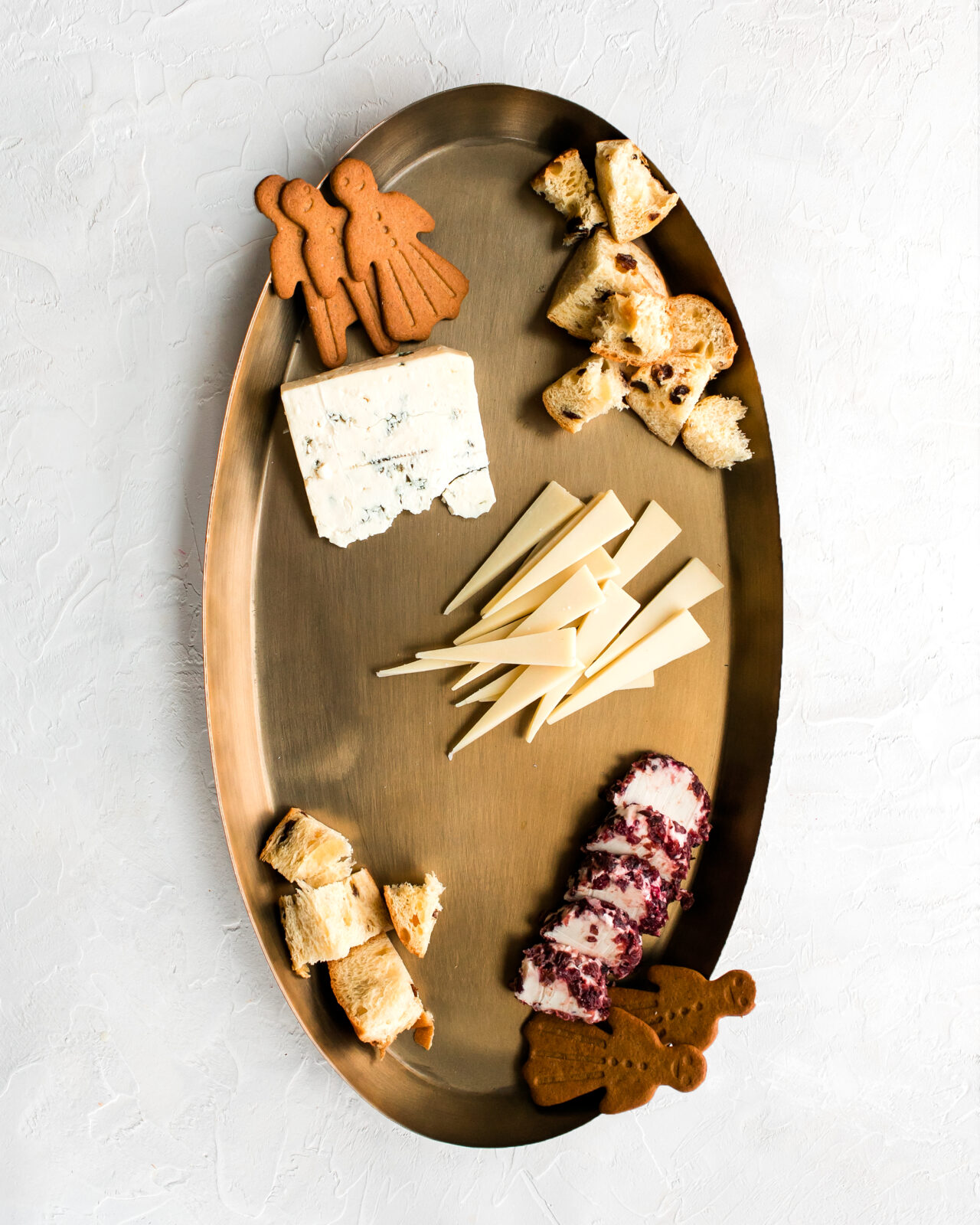 Step 2: The Carbs
Next, we need carbs! Think breads, crackers, cookies, and more. We took the festive route including panettone (a traditional Italian sweet bread studded with raisins & citrus) and a few crispy gingerbread cookies. Place these along the edge and/or near their best pairings (i.e. gingerbread works perfectly with the seasonal Chèvre flavor).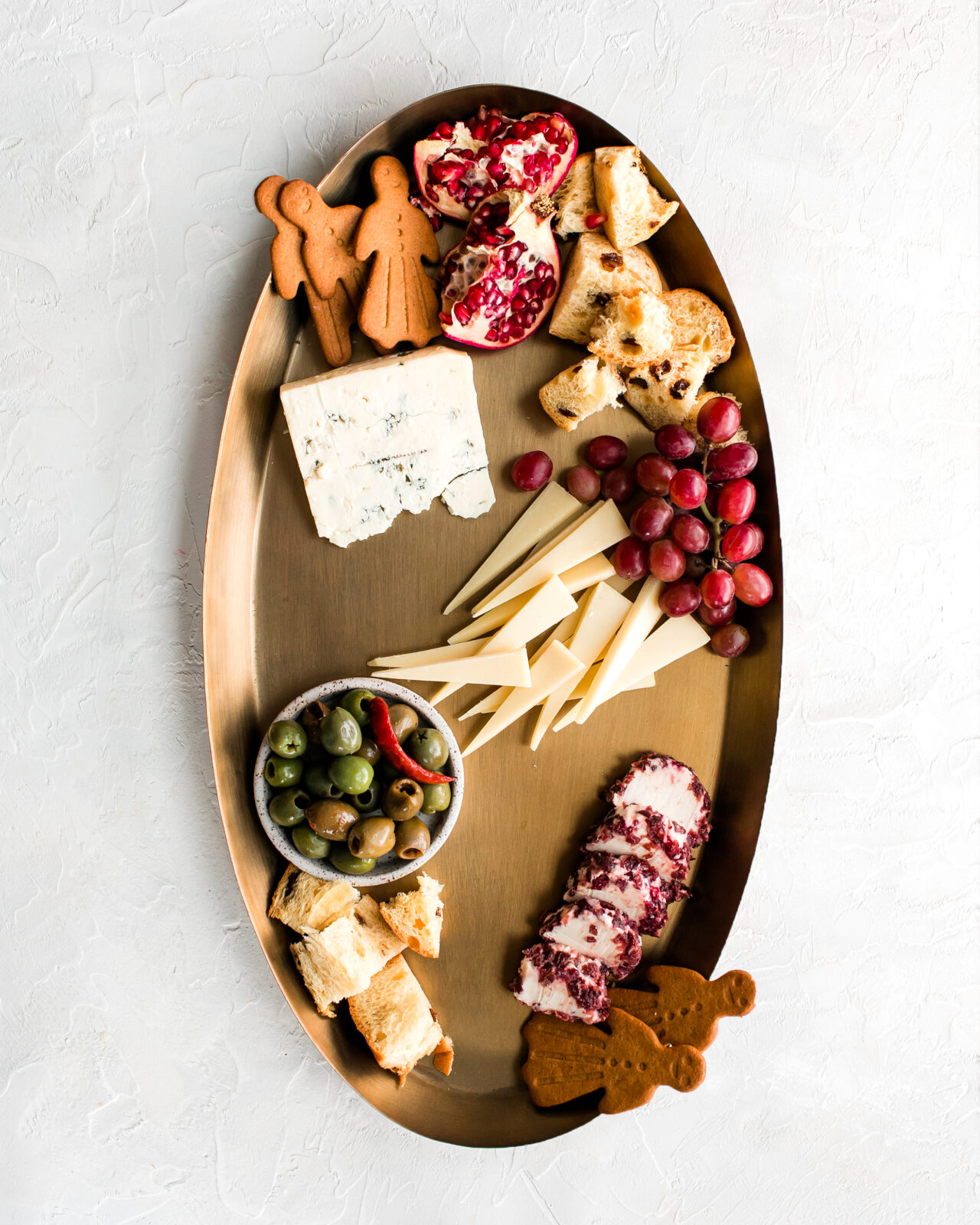 Step 3: The Fresh Stuff
Now, fresh fruits and veggies! If you're unsure which ones to choose, think in COLORS. This cheeseboard feels extra merry because we're using reds and greens across the board—grapes, pomegranate, and green olives. This mix of sweet & savory produce also pairs wonderfully with cheese and keeps the board well-balanced.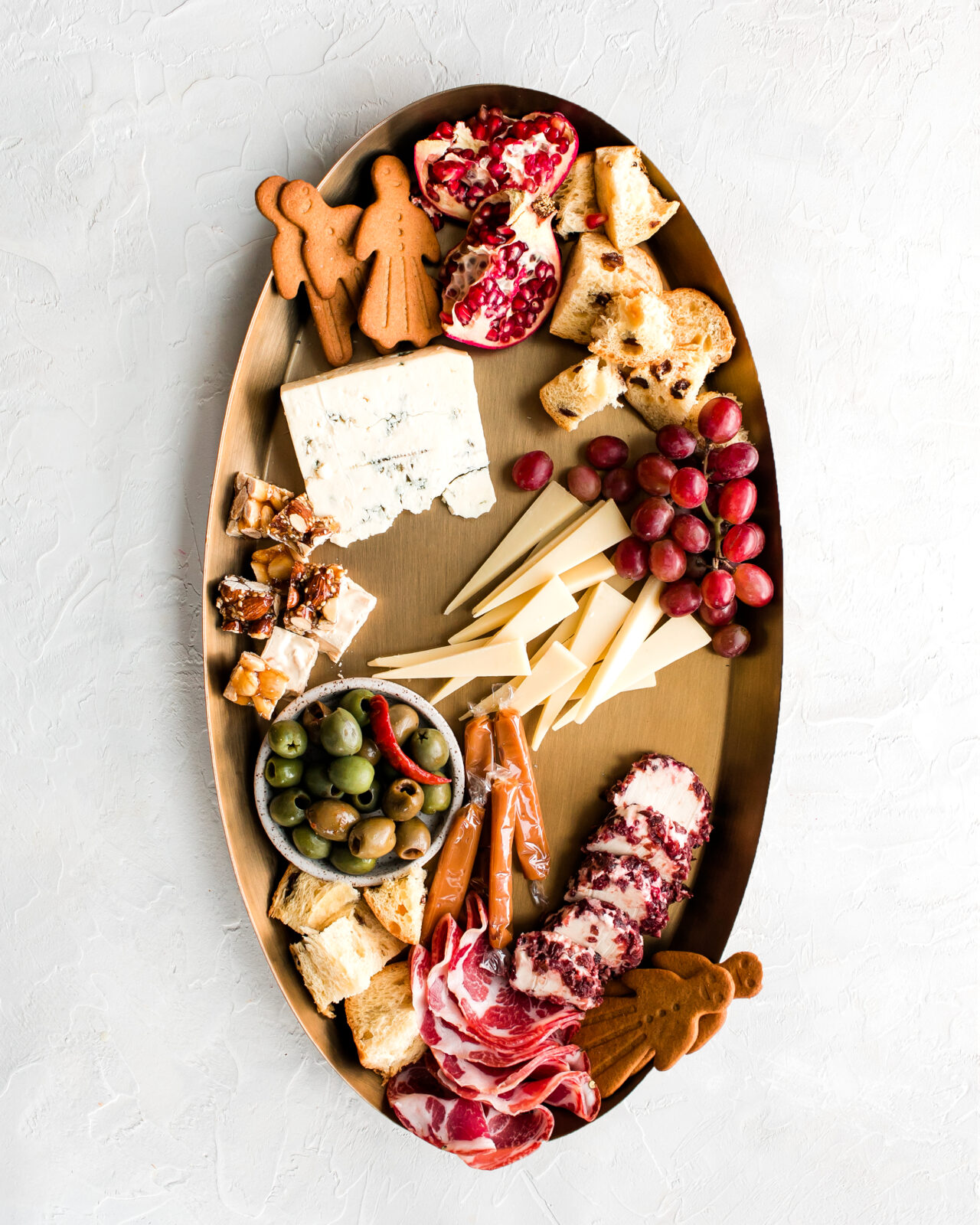 Step 4: The Optionals
Cured meats, nuts & seeds, and pickles are some of our favorite cheeseboard nibbles. We've added folded slices of coppa (an Italian dry-cured pork), and candied nut clusters. If you've got nut allergies or vegetarians at your gathering, simply serve these in separate dishes off the board.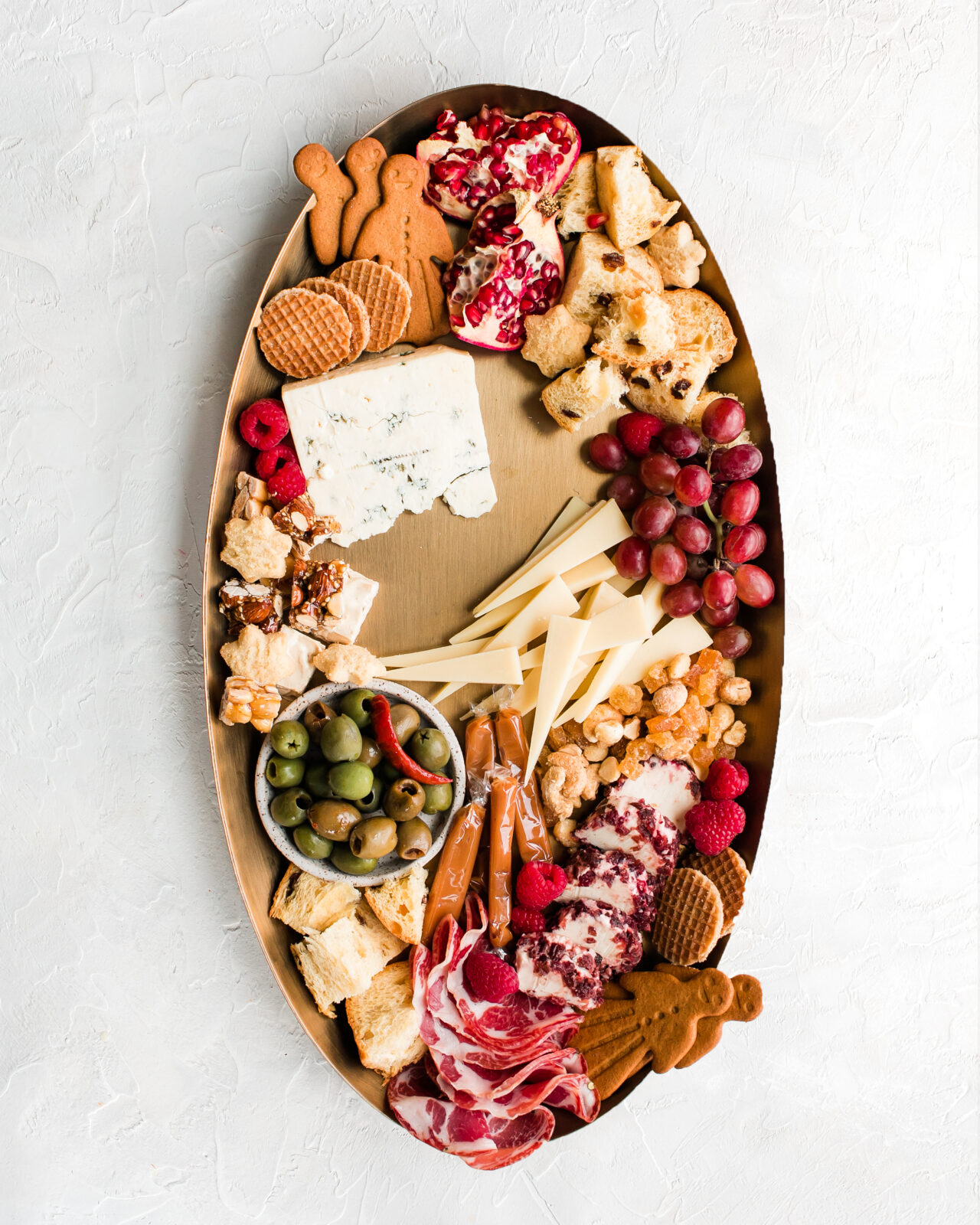 Step 5: The Sweets
It's not the holidays without a few sweet treats, and we're going all out! Candied ginger, homemade caramels, stroopwafels (Dutch caramel wafers), shortbread stars… anything goes. We also love adding chocolate of any kind to holiday boards—chocolate bars, chocolate truffles, sea salt caramels, etc.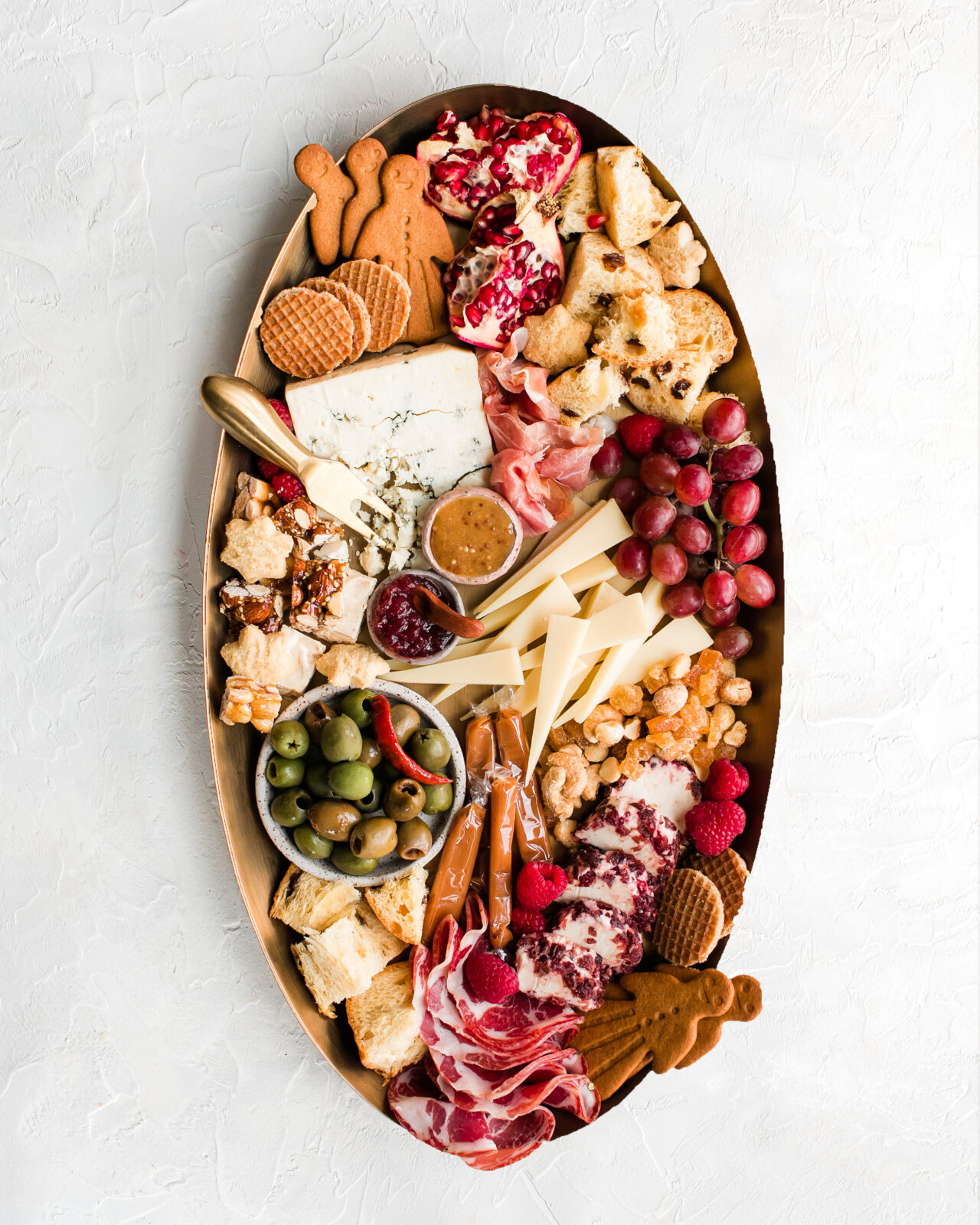 Step 6: The Condiments
The second-to-final step: add your condiments. Jams, mustards, honey, chutneys, and aiolis in small bowls help fill in the gaps on your cheeseboard. For an overflowingly abundant board, tuck additional items—such as raspberries and prosciutto—to ensure no empty spaces remain.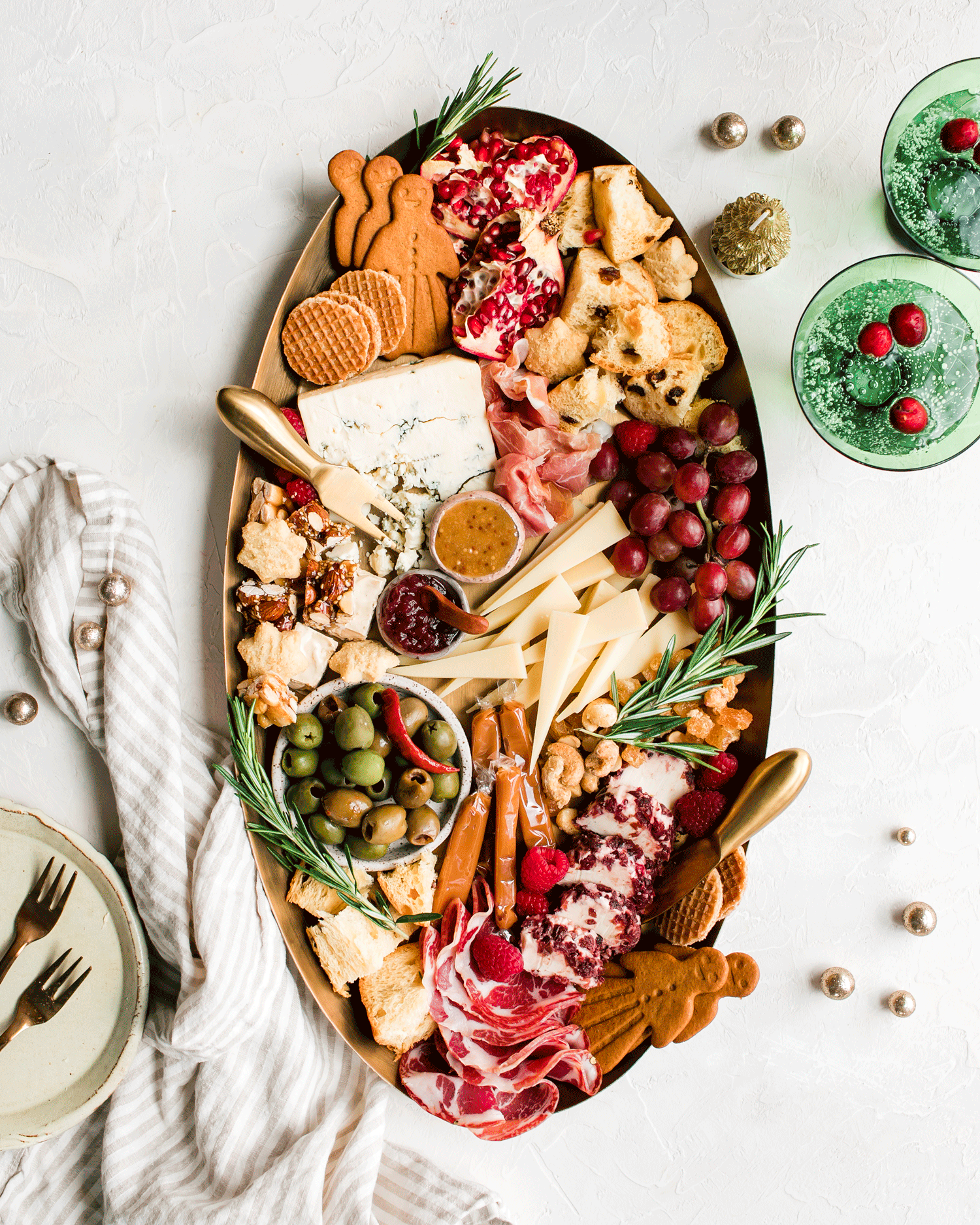 And THE FINAL STEP: garnish the board and serving table with rosemary sprigs, mini holiday decorations, and of course, many festive holiday cocktails! Eat, drink, and be cheesy (err…merry?). 🎅