Watermelon and Grand Cru — 3 Ways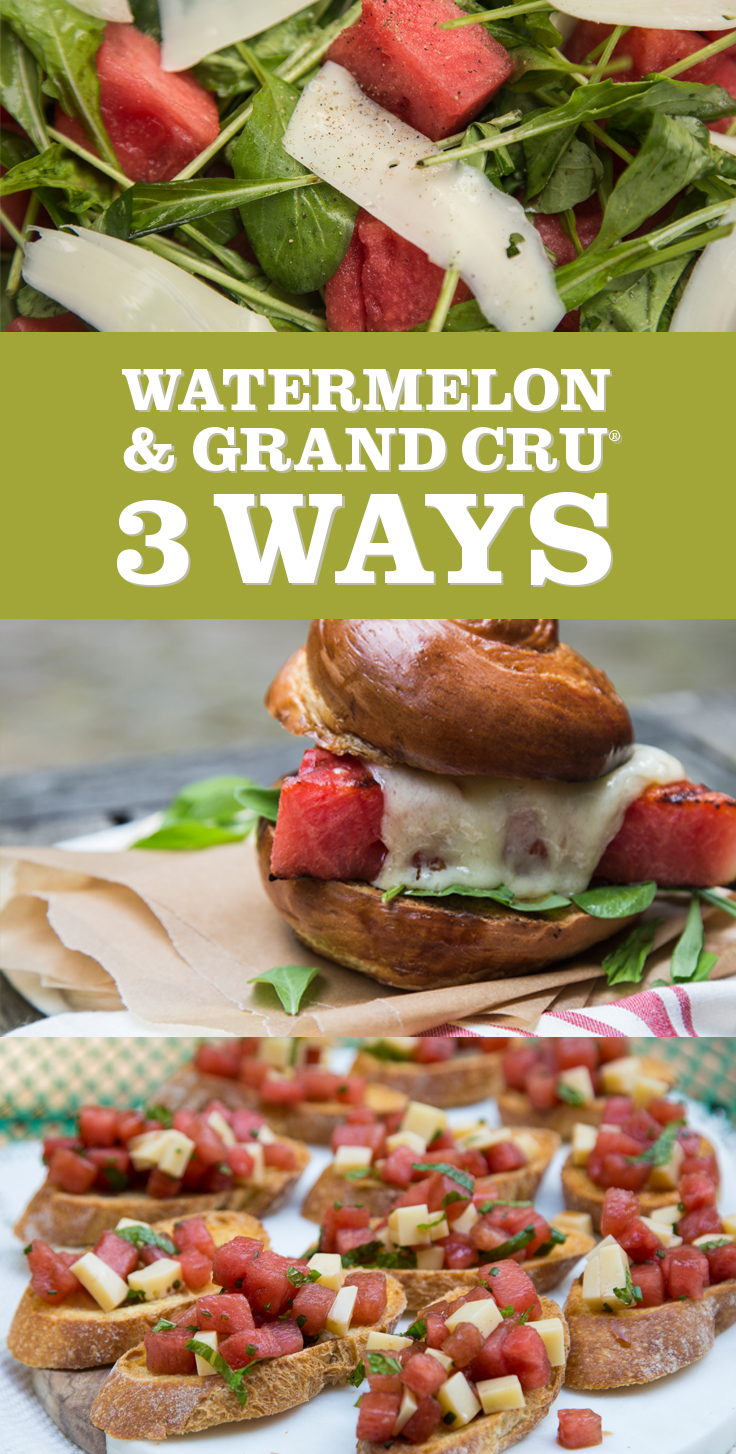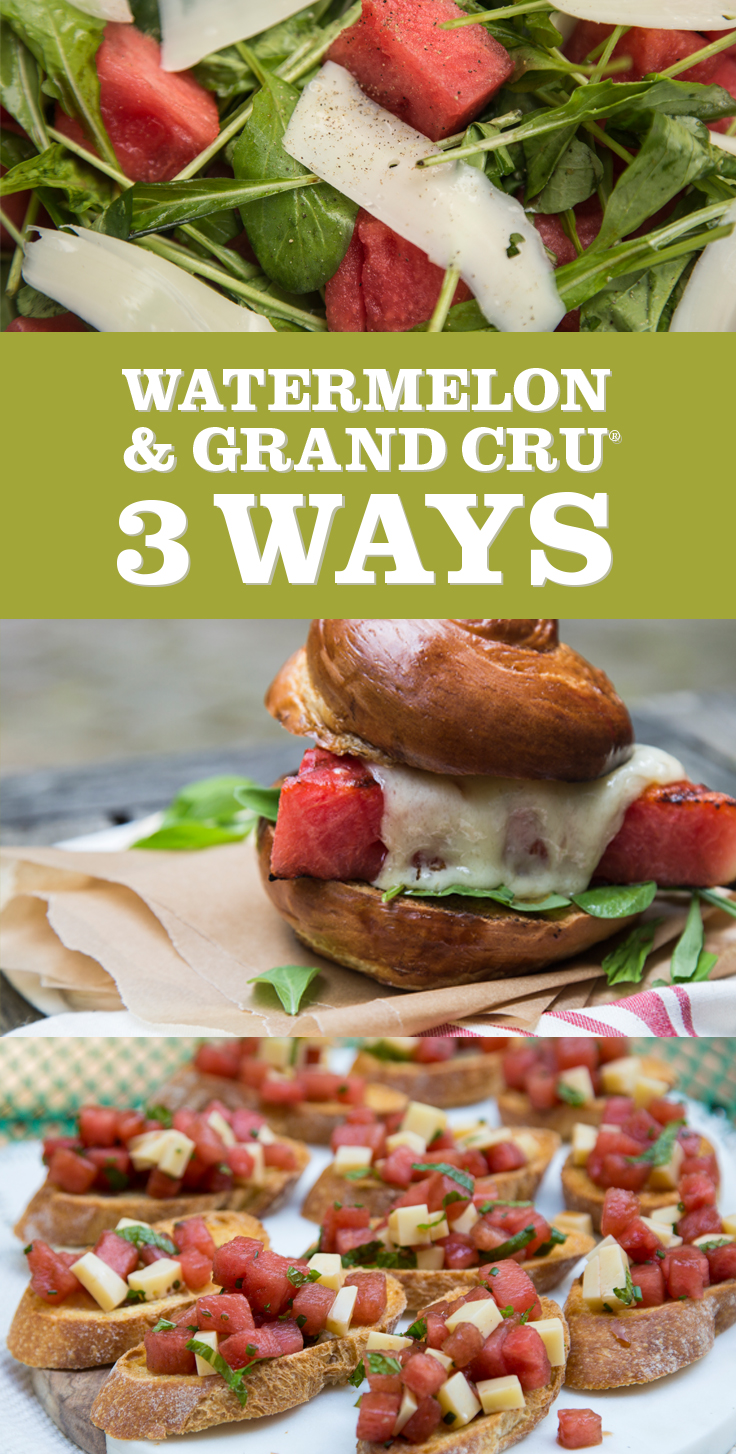 Shave Grand Cru over an arugula salad, simply dressed with cubes of watermelon tossed throughout.
Enjoy a fresh and fruity take on a vegetarian burger: Brush a thick slab of watermelon with olive oil, grill for about five minutes per side, and melt Grand Cru on top. Serve on buns with your usual burger fixings.
Top crostini with a twist on your typical caprese: Cubed watermelon, cubed Grand Cru, and a chiffonade of mint and chives, all tossed with olive oil and balsamic.