How to Make A Valentine's Day Cheeseboard
How to create a romantic Valentine's Day cheeseboard with chocolate-covered peanut butter balls and Roth Grand Cru®️ alpine-style cheese!
By: Bree Hester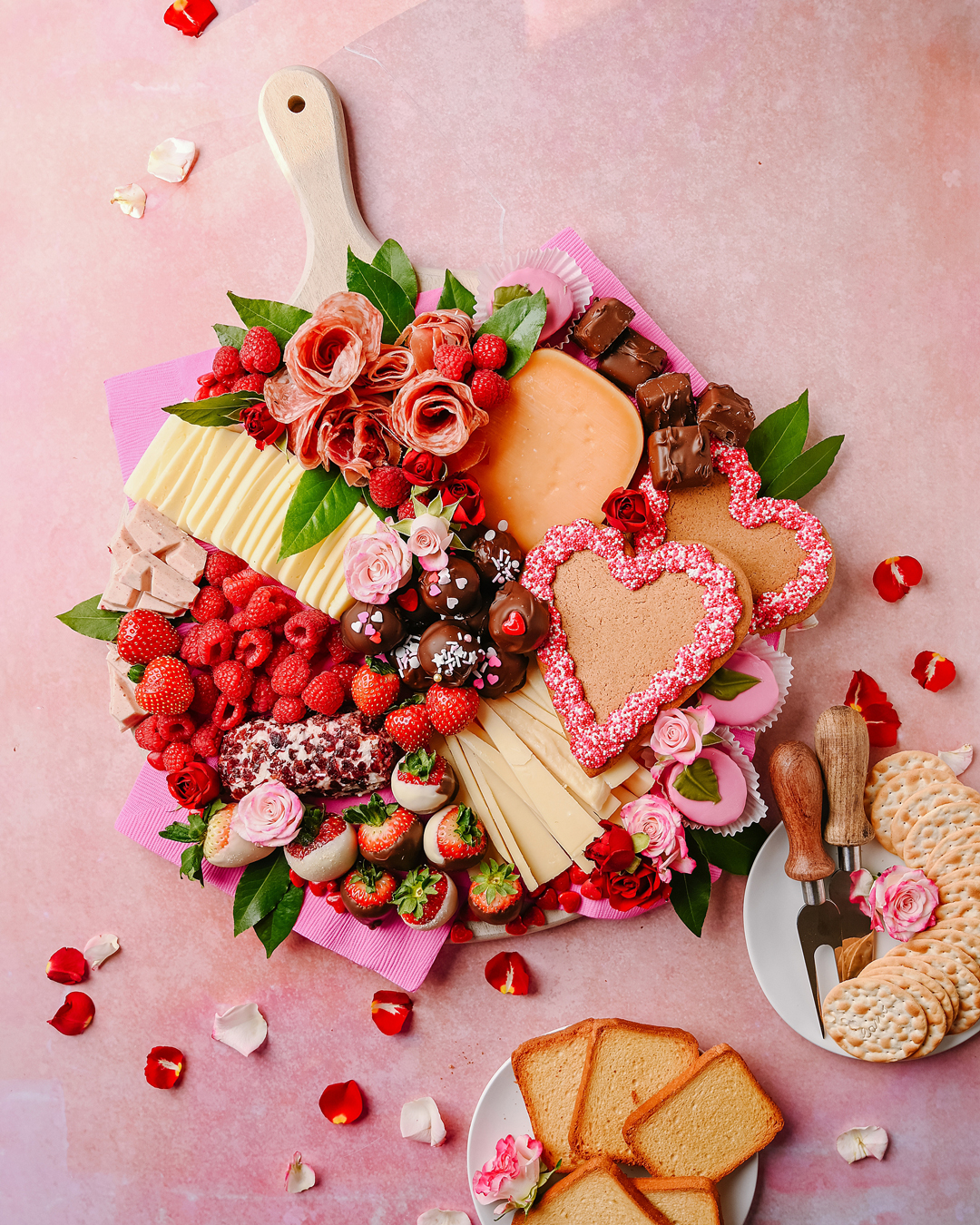 There is a better than good chance that your Valentine's Day is going to be celebrated at home this year. Might I suggest a chocolate and cheeseboard to set the mood? Is there anything sexier than cheese and chocolate? Maybe cheese, chocolate, and PEANUT BUTTER.
Just because we might be skipping the fancy restaurant this year, does not mean that we can't make it special at home. When my husband and I had young children, we often put them to bed and had a nice evening on the couch with a bottle of wine and a cheeseboard.
Honestly, some of our best dates took place in the comfort of our living room when we didn't have babysitters or much disposable income to speak of. Now we have teenagers and they go to bed later than us and we miss our cozy couch dates.
I love a theme and a holiday, so I really went with it for this board. Red and pink and roses and hearts – and there is nothing not to love on this cheeseboard.
Roth Grand Cru®️ alpine-style cheese is naturally nutty and pairs perfectly with peanut butter and chocolate. I made peanut butter balls to complement the complex flavors of the cheese. They are incredibly simple to make and one of my absolute favorite Valentine's treats.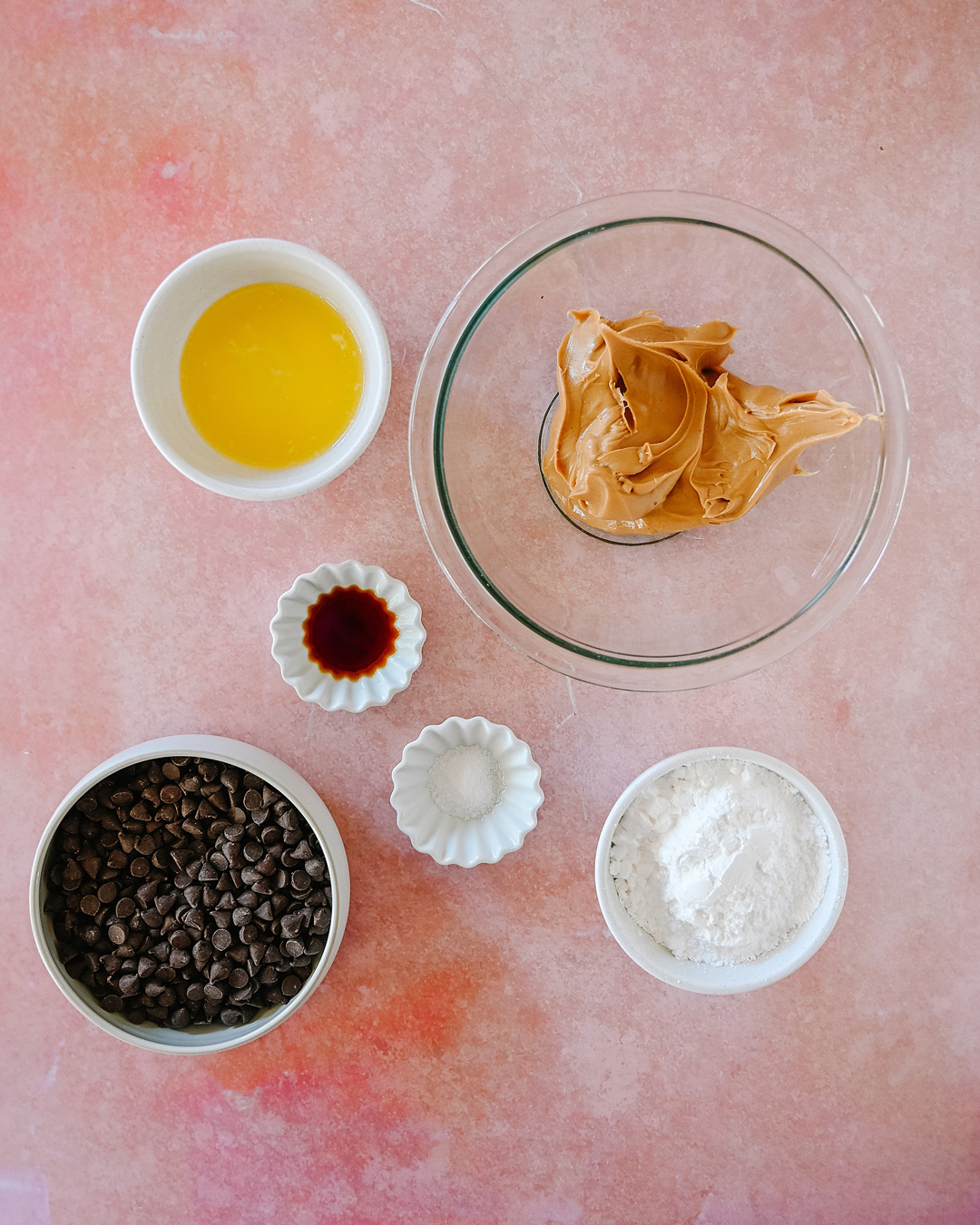 Ingredients for Peanut Butter Balls //

Peanut Butter: You can use smooth or chunky, but this isn't the time to use the healthy kind. The kind that comes from the health food store or separates is great on bread, but you need to add so much sugar to get it to hold its shape.
Melted Butter: You don't need a lot of butter, but it adds to the richness and helps the balls keep their shape.
Vanilla: A little vanilla adds depth of flavor and makes everything taste better.
Salt: Everything sweet needs a little salt to bring out and enhance the flavors of everything in the bowl. It makes the peanut butter more peanut buttery and the chocolate more chocolate-y.
Powdered Sugar: Adds sweetness but also literally holds everything together.
Chocolate: I used semisweet chocolate chips, but if you prefer, you can use milk or dark too.
Coconut Oil: I add a little coconut oil to my chocolate to add shine and help it set up. (This is also how to make homemade Magic Shell for ice cream.)


How to Make // The Steps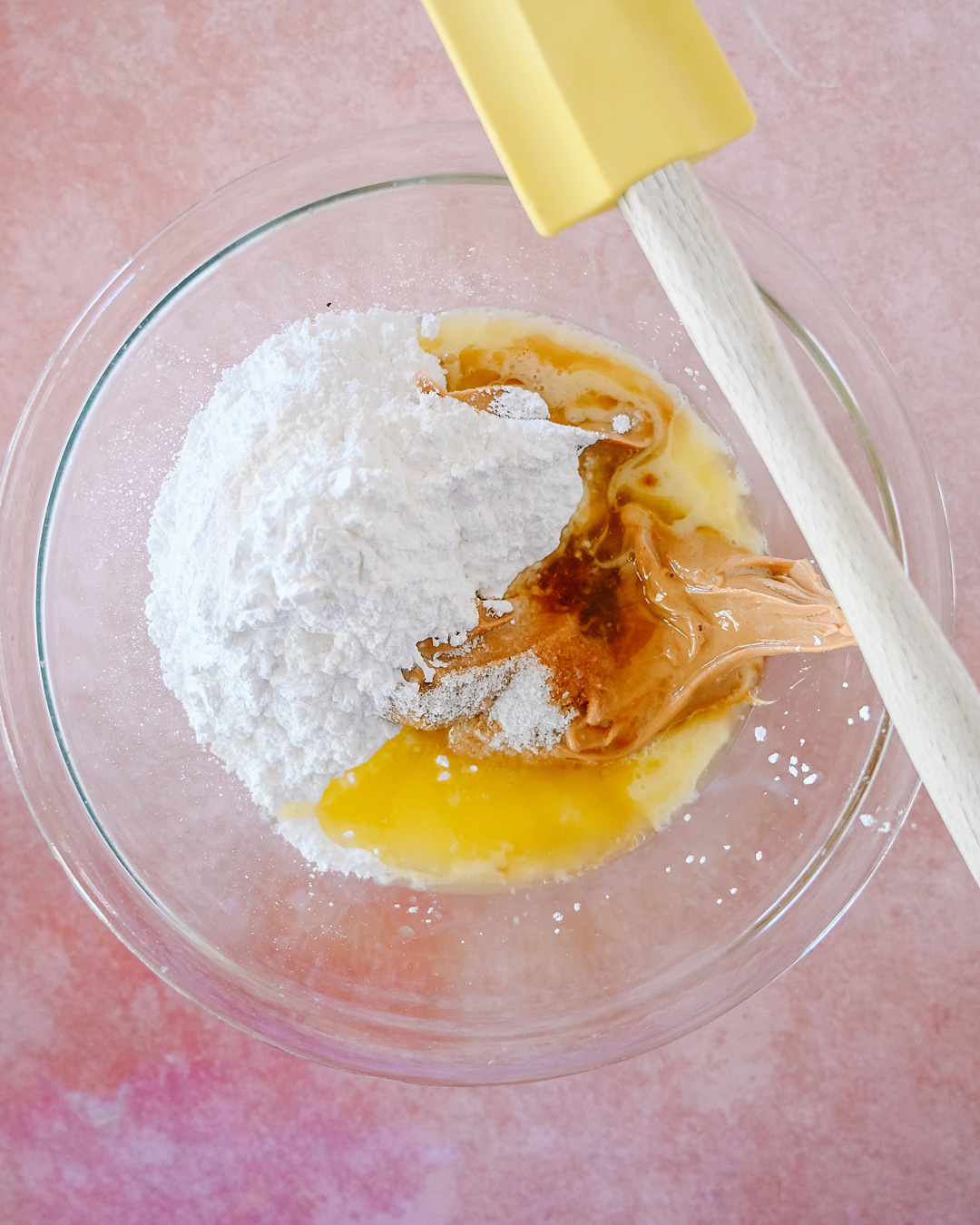 In a medium bowl, mix together 1 cup peanut butter, 1/4 cup melted butter, 1 teaspoon vanilla, 1 teaspoon kosher salt, and 2 1/2 cups powdered sugar. Mix until smooth and well combined.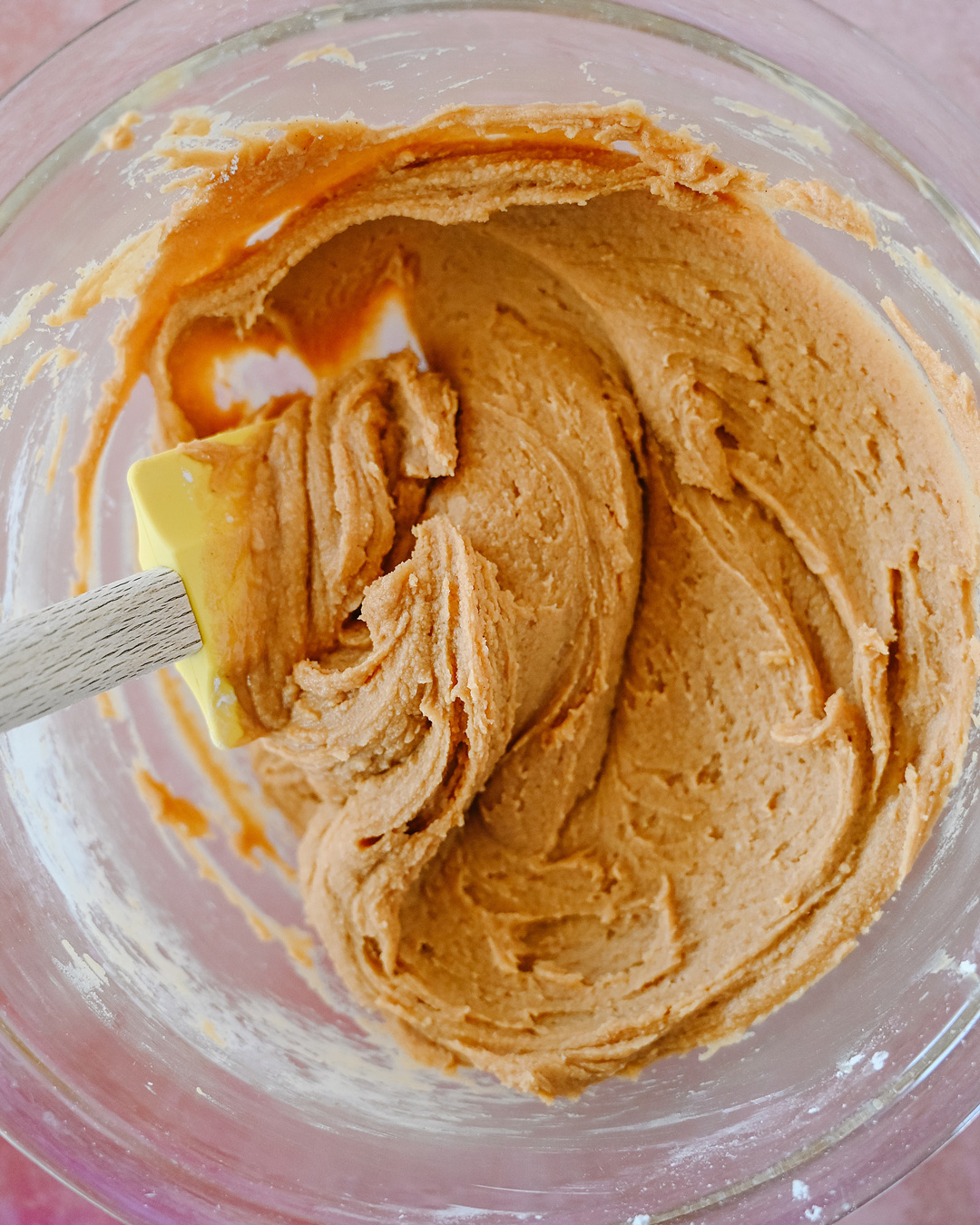 Chill the mixture for 10 to 15 minutes.
Portion the mixture into tablespoon-sized balls. Roll them into balls and place on a parchment-lined baking sheet.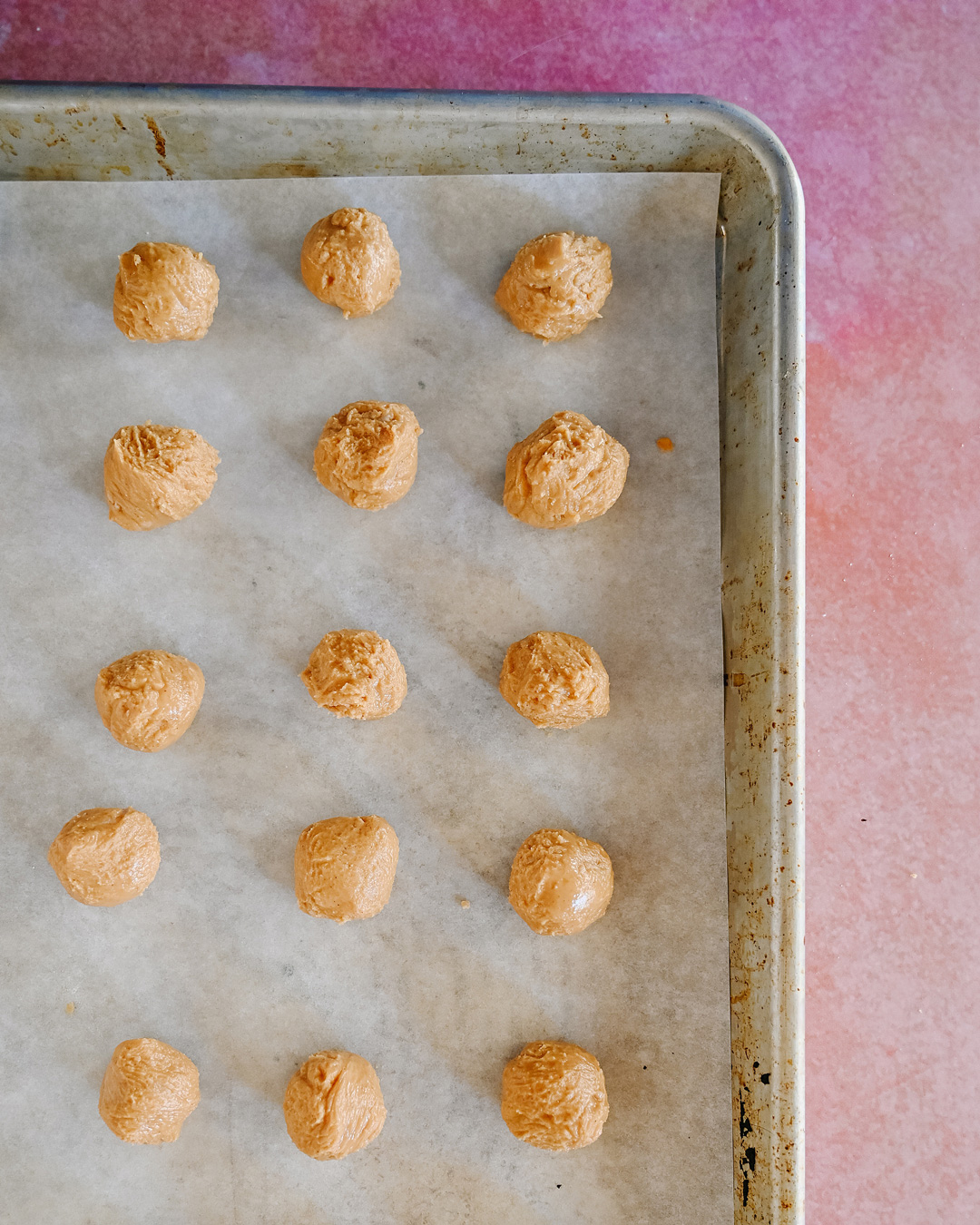 Freeze until firm, about 30 minutes.
When ready to dip, melt 1 (12-oz) package semisweet chocolate chips over a double boiler or in the microwave. Add 1 tablespoon coconut oil and mix until combined.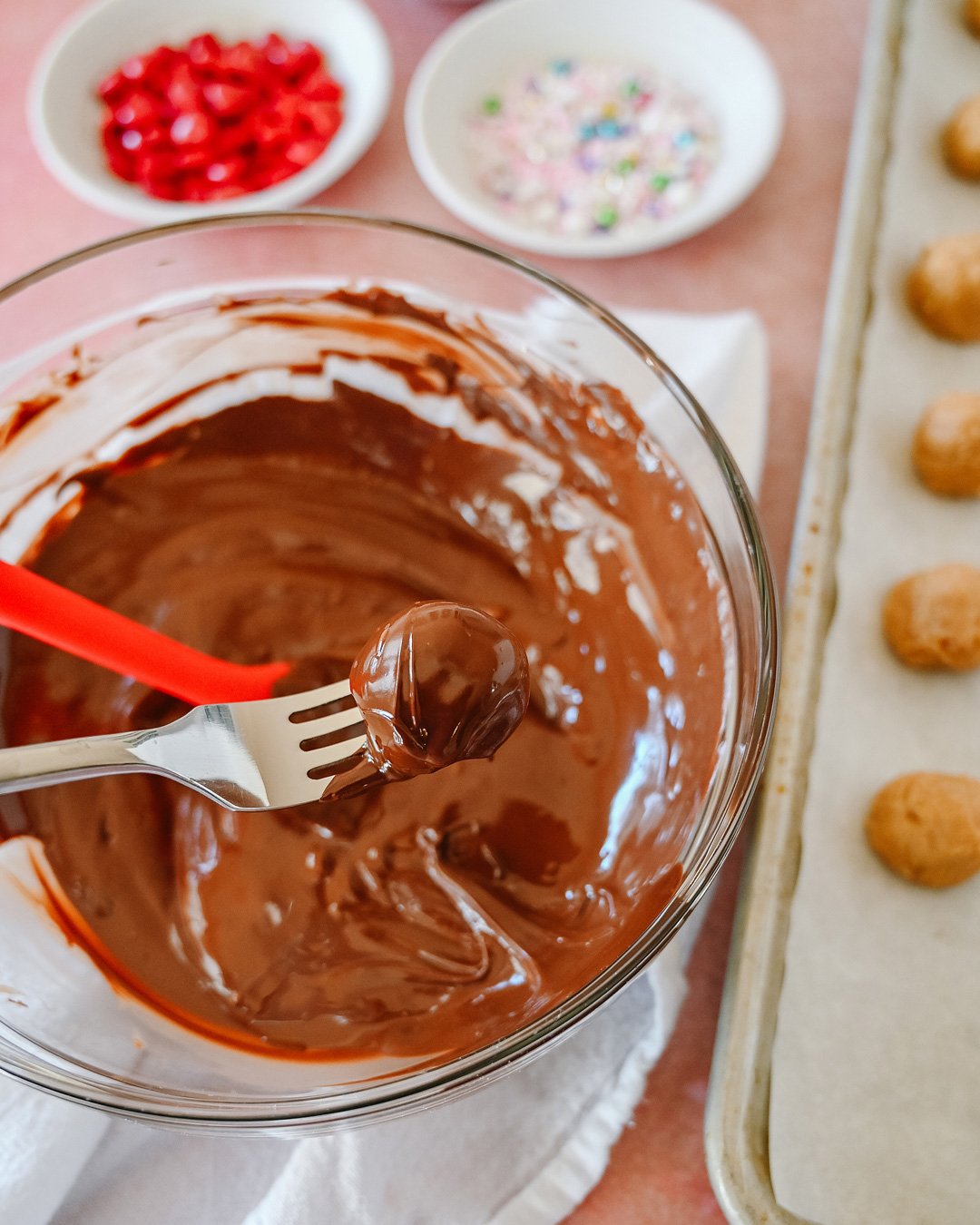 Use a fork or skewer to dip the peanut butter balls into the chocolate. Let the excess chocolate drip and place them on the parchment paper.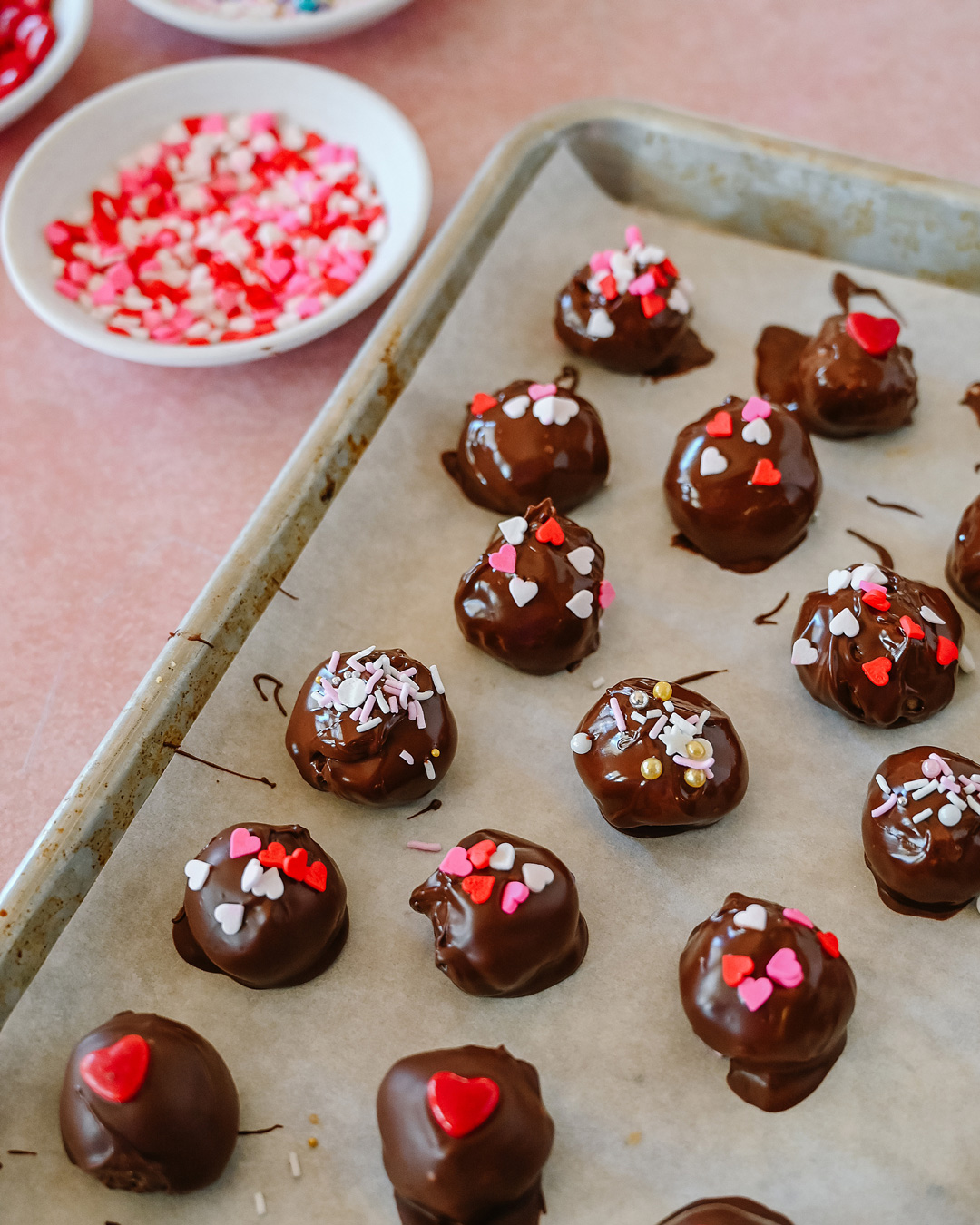 Add sprinkles if you like.
Let sit until the chocolate is firm.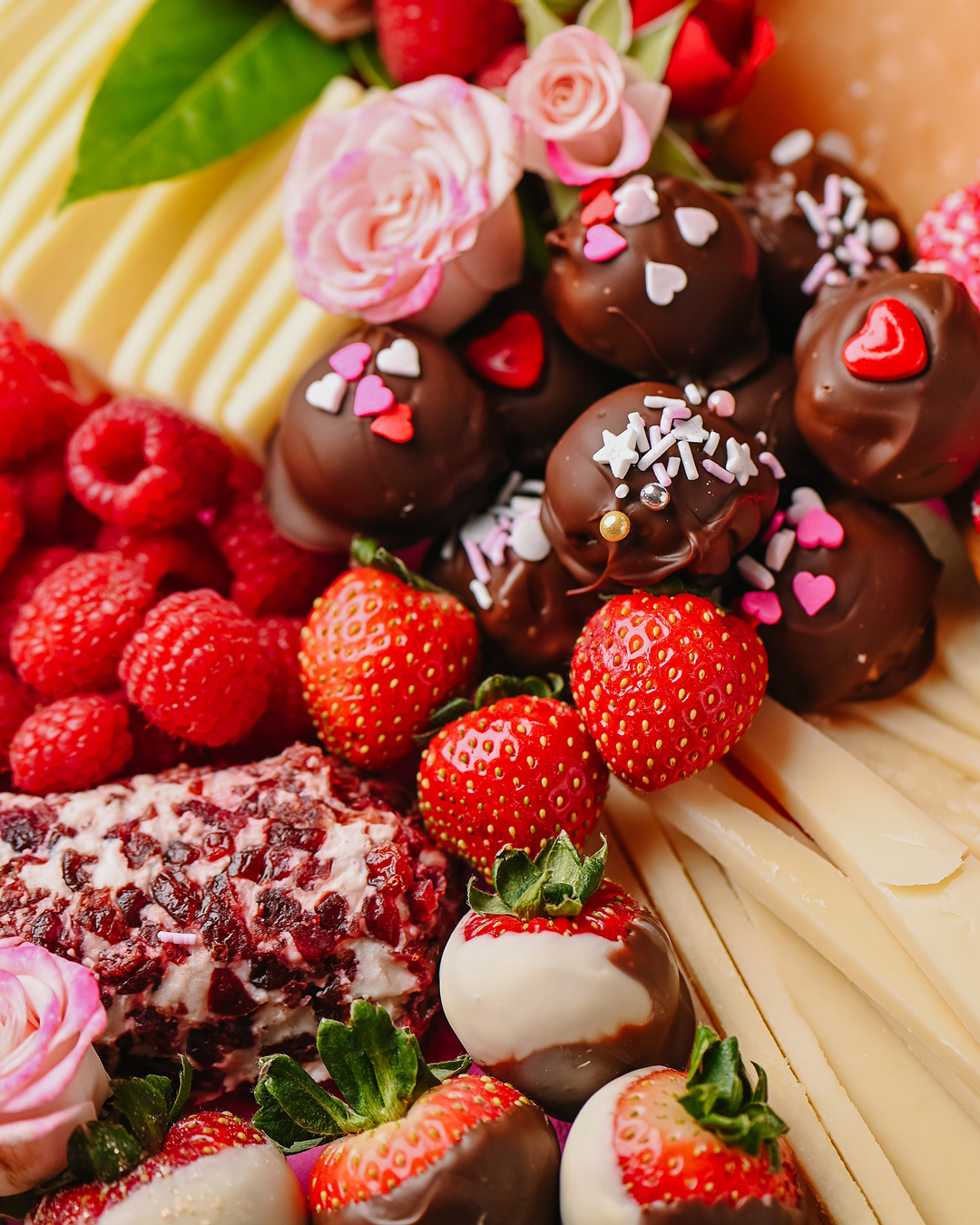 Tips for Making Peanut Butter Balls //


When you are making something with so few ingredients, make sure to use the best ingredients you can. It makes a big difference in the end result. Use high-quality peanut butter and chocolate.
While you are working with the balls, if they're too soft to dip, put them back in the freezer to set back up.
If your chocolate cools and becomes too thick, put it in the microwave for 10-20 seconds until it is back to a dipping consistency.
I sometimes like to add rice cereal or crushed cornflakes to the mixture for a little extra crunch. Or even mini chocolate chips or toffee bits would be amazing!
You can use white, milk, or dark chocolate if you prefer. There is no wrong chocolate/peanut butter combination!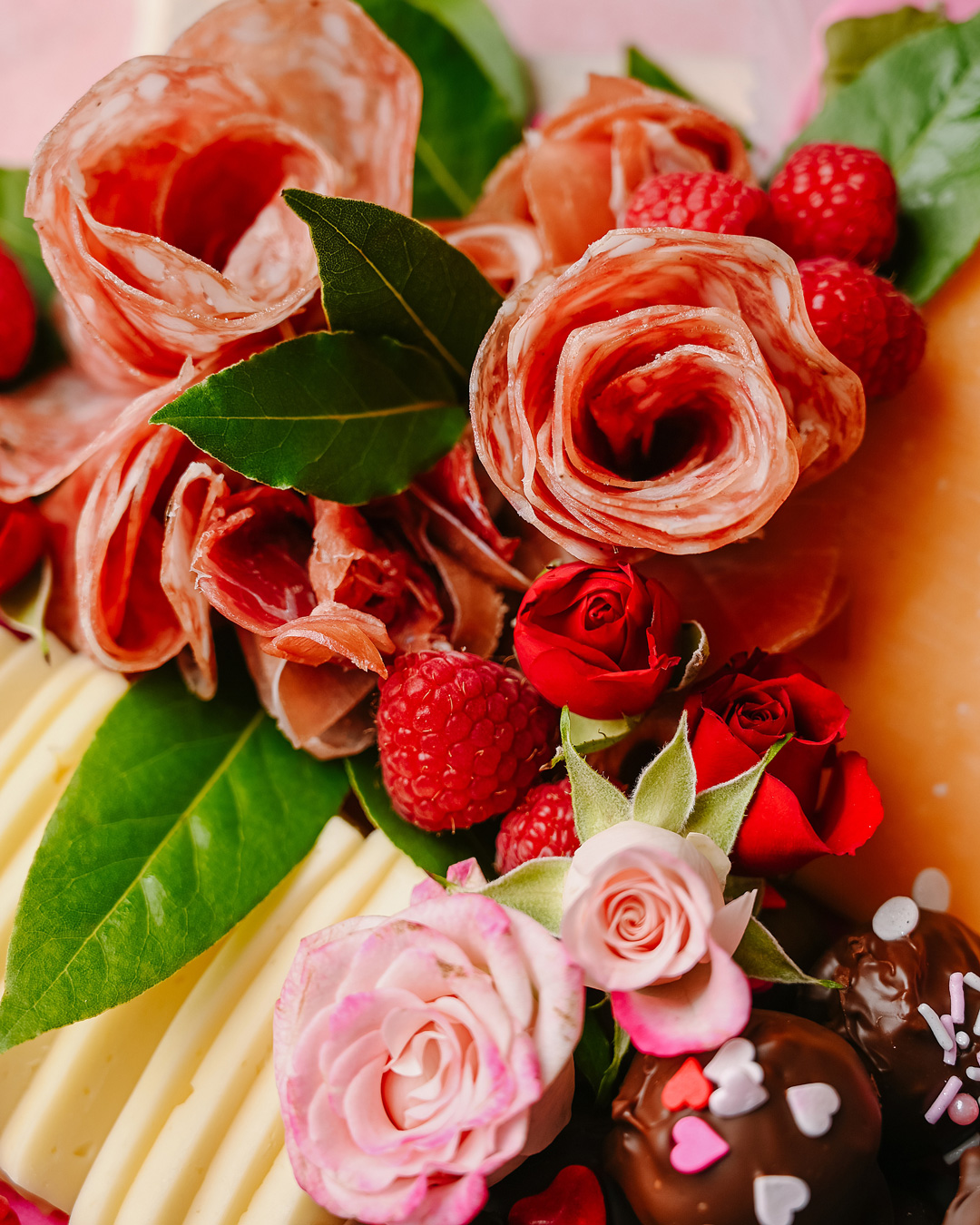 How to Make a Valentine's Day Cheeseboard with Peanut Butter Balls //


I love a theme and I also love a holiday, so creating this board was just a lot of fun for me. I found as many things in the grocery store that are red, pink, heart-shaped, and fun for Valentine's Day.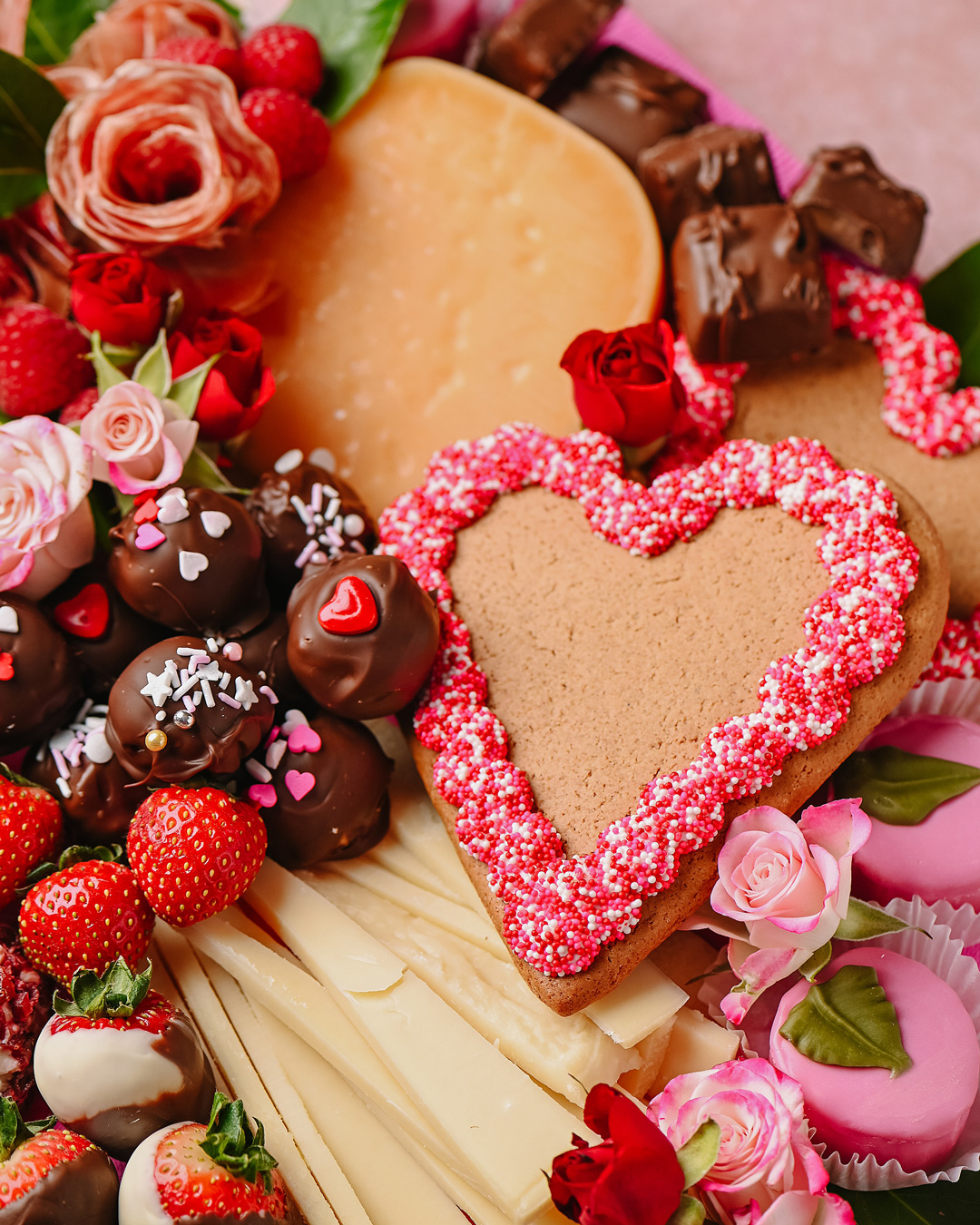 The Roth Cheeses //


The first step, pick your Roth cheeses and place them on your cutting board. I like to keep some wedges whole, and slice others. I like the way that it looks, and I like that it makes it easy to eat.
Grand Cru®️ has quickly become my husband's favorite cheese, so that was the inspiration behind this Valentine's date night cheeseboard. It is mellow and has just a bit of natural sweetness, so it's perfect on a board that features so many sweets.
Prairie Sunset®️ and chocolate are also a match made in heaven, which is why I chose those two kinds of cheese to pair with all of the chocolate you find on this board.
Chèvre is mild and fresh. In my humble opinion, an excellent base on a cracker with some prosciutto and dried fruit. I took it a step further and rolled it dried cranberries for color and extra flavor.
Havarti rounds out the cheese selection. It's super creamy and I wanted something more salty and savory to round out all of the sweetness on this cheeseboard.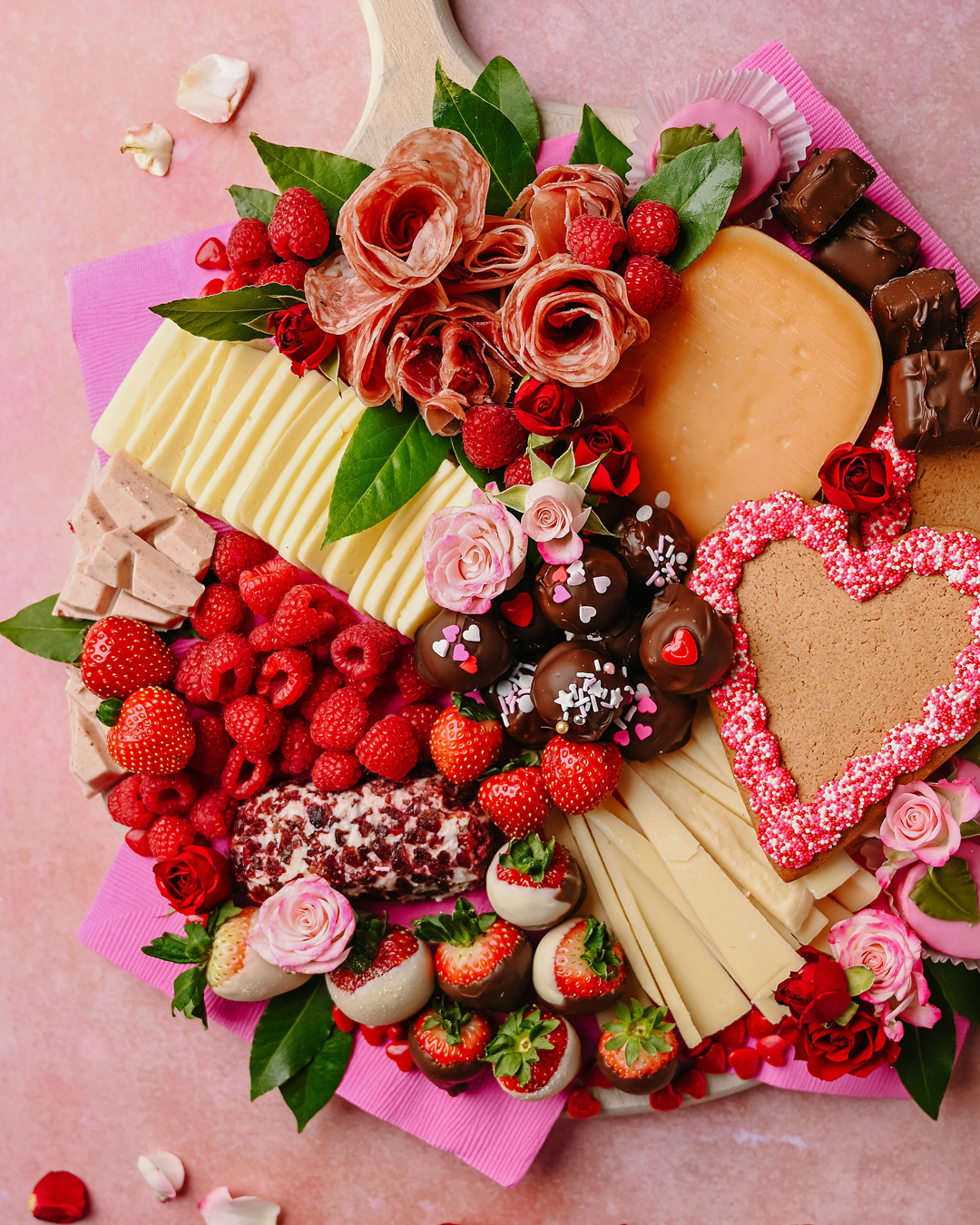 The Rest for Your Valentine's Day Cheeseboard //


Once you have your cheeses laid down on your cutting board, I like to fill in some of the holes with my bigger items. I made roses out of salami and bay leaves, so they took up a nice spot at the top of the board.
I placed my peanut butter balls in the middle because next to the cheese, they are the star of the show.
There is a cute bakery in my town that specializes in gingerbread cookies, so I bought a few large hearts and made sure that they were also a focal point.
Once I had my main items placed, I filled in any holes with smaller items. I had raspberries, chocolate-covered strawberries, chocolate caramels, white chocolate raspberry chunks (they have Pop Rocks in there and it's my new favorite candy), little pink cakes, and heart candies.
This board is FULL of delicious treats. To finish it off and really make it look romantic, I added spray roses and more fresh bay leaves.
I love this cheeseboard turned out and I can't wait to share it with my love this Valentine's Day.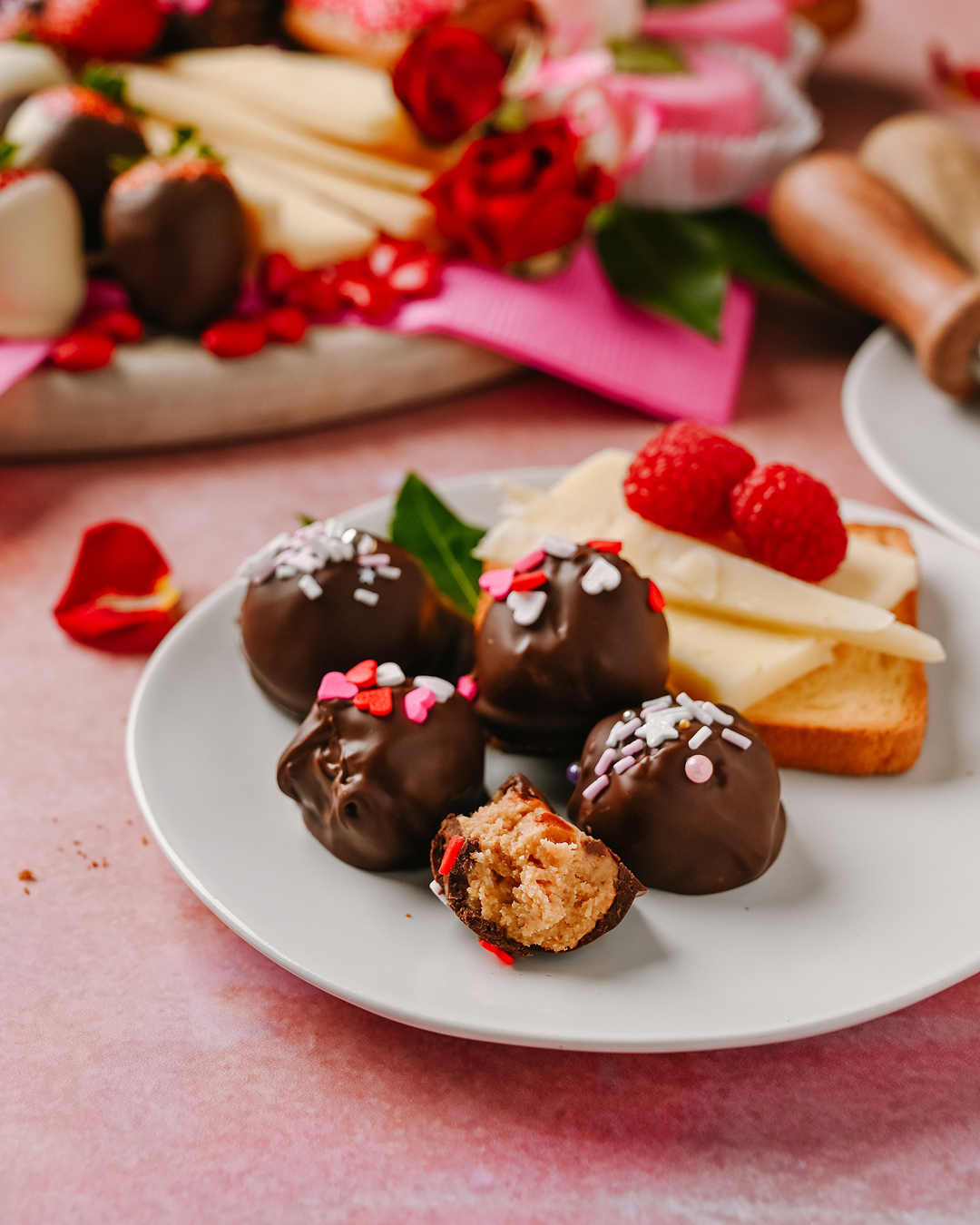 ---