How to make the perfect cheeseboard
Roth Cheese will always taste good, and will always make you look good. That's why each piece is made with you in mind… rBST-free milk, no preservatives, simple ingredients and comes packaged with pairing and serving ideas to help you make the perfect cheeseboard. With a little creativity and these simple tips, you'll be the cheeseboard pro you want to be.
STEP 1: Choose your cheese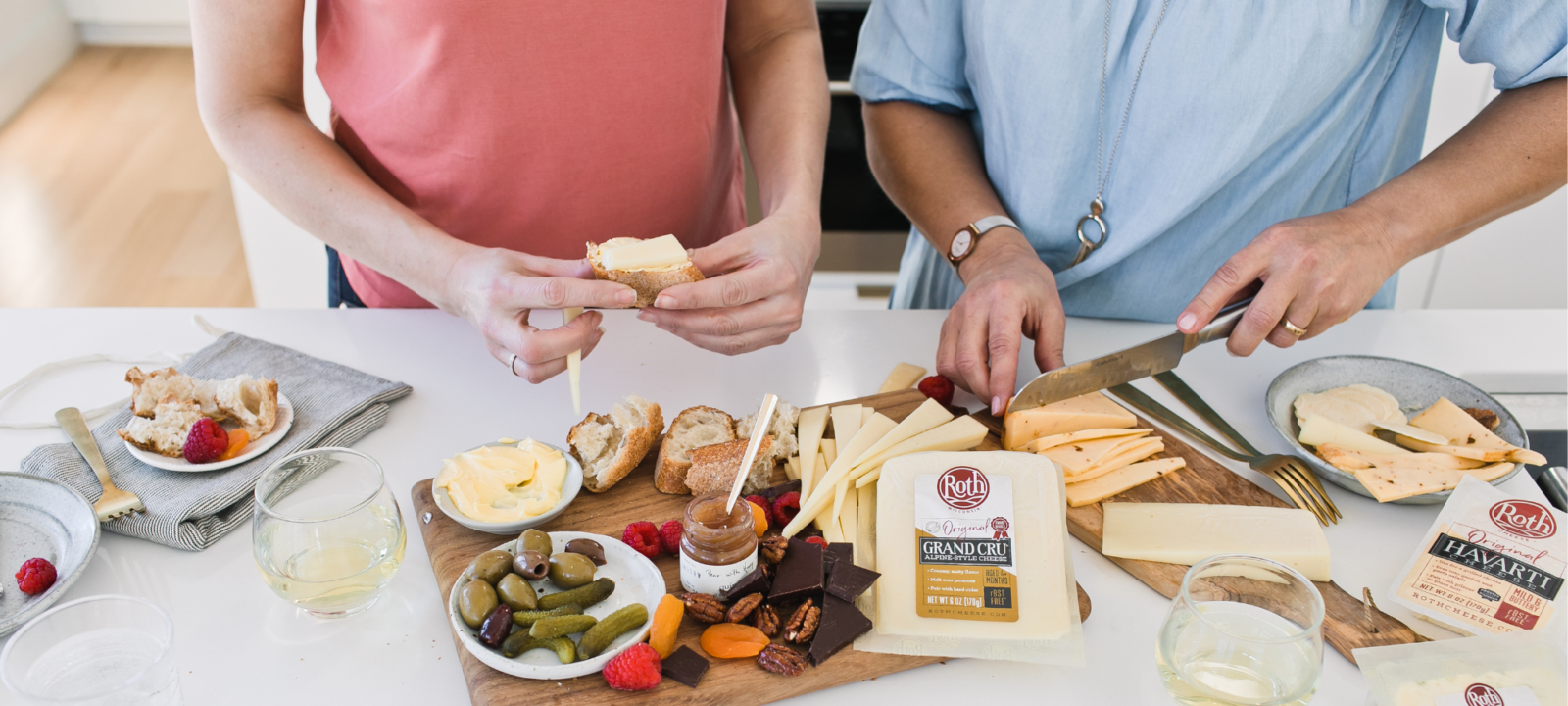 We recommend starting with a crowd-pleaser like creamy Havarti.
Next, add an aged variety. Alpine-style cheeses, like Roth Grand Cru, have a rich, complex flavor and appeals to just about anyone. Plus, it pairs beautifully with so many different sweet and savory flavors.
Then, add a pop of color with a mild cheddar or American Original cheese. Roth Prairie Sunset is a perfect choice. It is slightly sweet with a hint of butterscotch, and so approachable that it tastes great in just about any combination.
Finally, a soft-textured wild card like tangy Buttermilk Blue® or Chévre can round out the perfect cheese assortment.
Find these Roth Cheeses and more near you.
Step 2: Pair with Fruits and Vegetables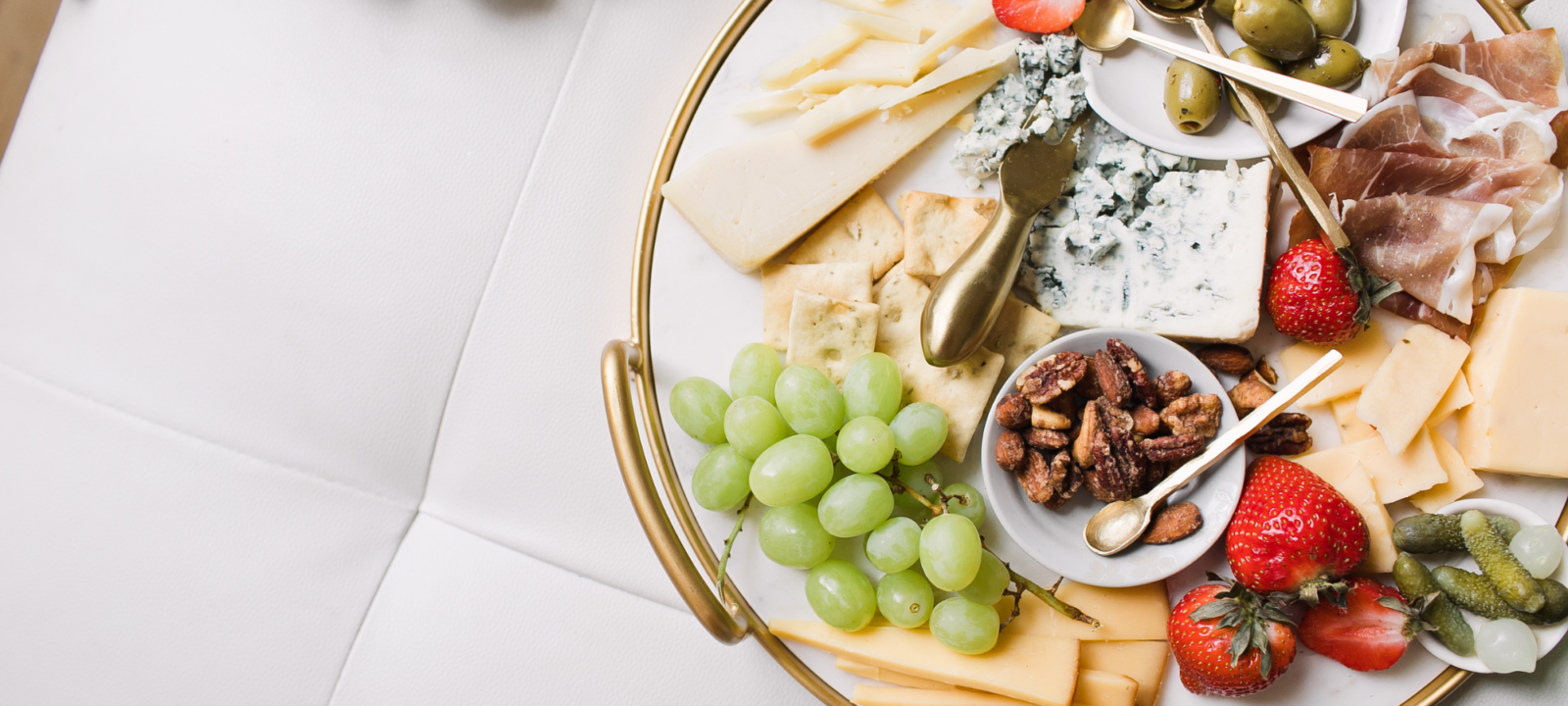 Have fun adding color to your cheese board with seasonal vegetables, fruit, jams, and more. Start with pairing ideas on Roth Cheese labels and then add in anything you have on hand. There are no rules!
Save money by using up extra fruits and veggies in your refrigerator, half-eaten jars of pickles and olives and shopping the bulk section for dried fruits and nuts.
Step 3: Add a Base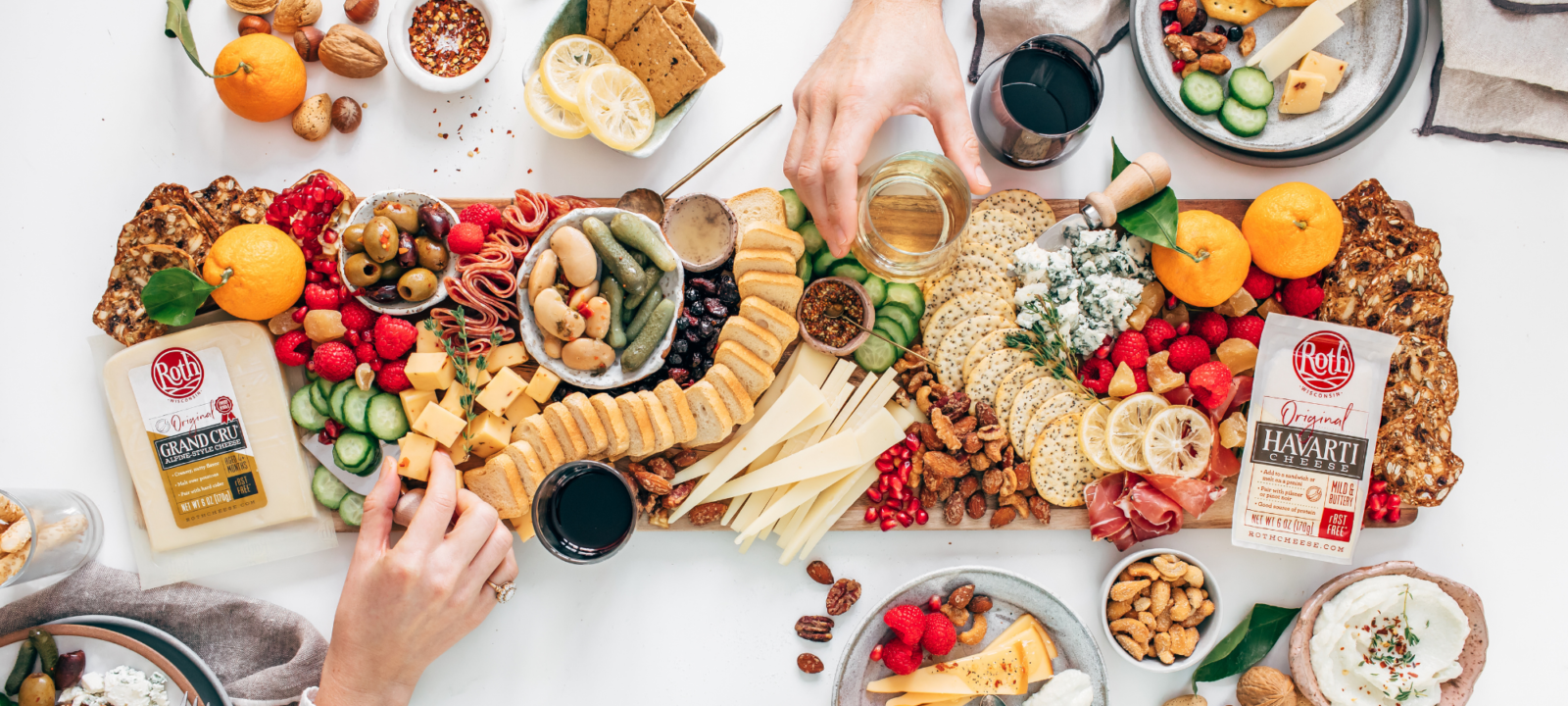 Bulk up your cheese board with meats, crackers, and bread. Look for things like salami, soppressata, lunch meat, wheat crackers, artisan crackers from the deli, and baguettes.
With these simple tips, you can make the perfect cheese board at home. Check out more cheese board inspiration!