How To Make a Halloween Cheeseboard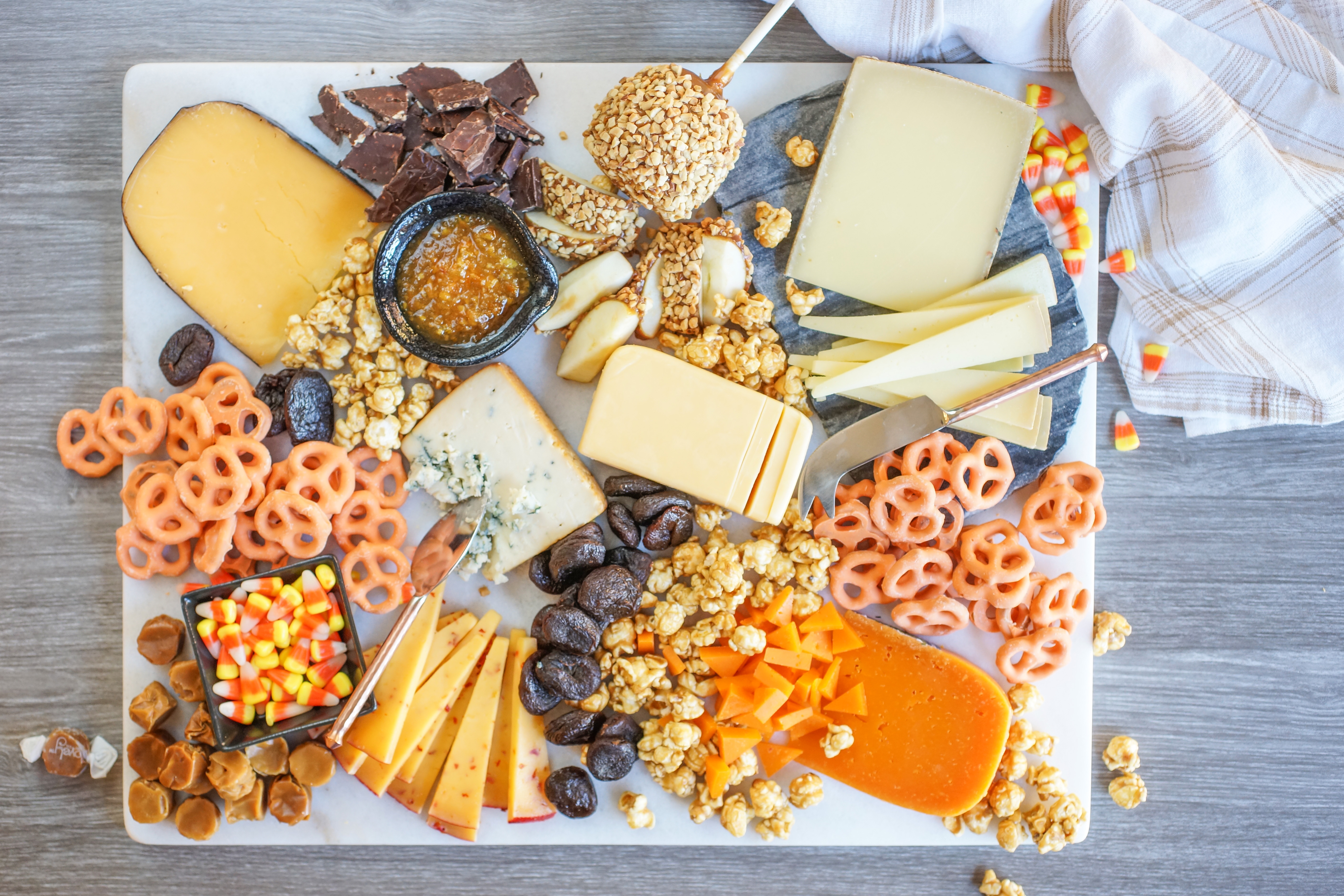 October is full of things we can't resist, like pumpkin spice, Halloween candy, and October-inspired craft beer.  Now also on our list: CHEESE. Making a cheeseboard for Halloween parties, gatherings or dinner during your trick-or-treat duties is simple and fun. Just gather some cheeses, your favorite candy and try some new flavor pairings.
The Cheese
This cheeseboard features all of our favorite Halloween-inspired Roth cheeses, from Moody Blue to orange-hued Prairie Sunset, spicy Sriracha Gouda and Vintage Van Gogh® Gouda with a dark rind.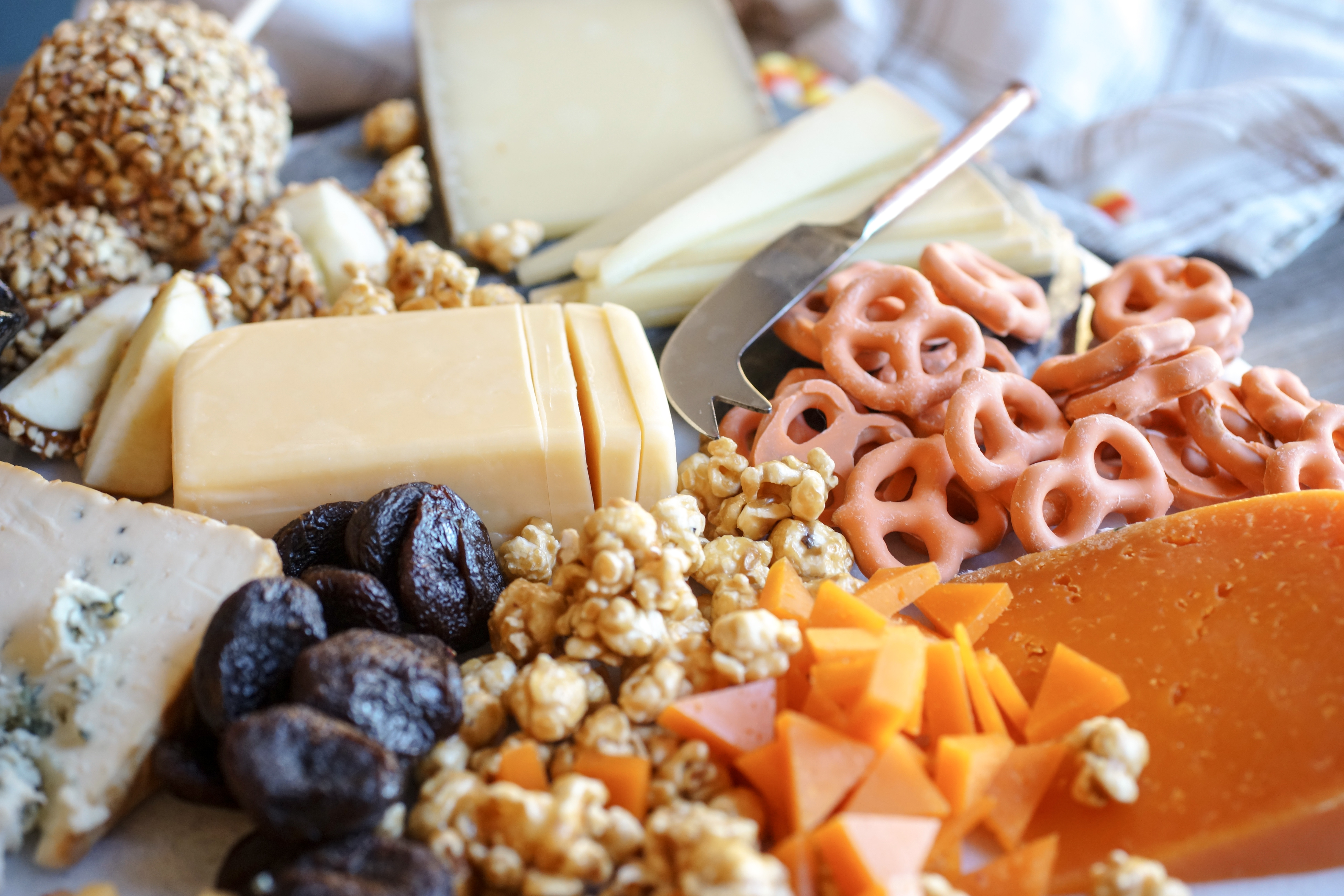 The Candy
Whether you use mini candy bars, candy corn, or opt for fancier accompaniments, you really can't go wrong pairing cheese and sweets. Here's what we loved:
Caramel apples
Candy bars
Candy corn
Dried apricots
Caramel corn
Caramels
Pumpkin spice chocolate-covered pretzels
Orange marmalade
What would you put on a Halloween cheeseboard?