How to Make a Valentine's Day Cheese Board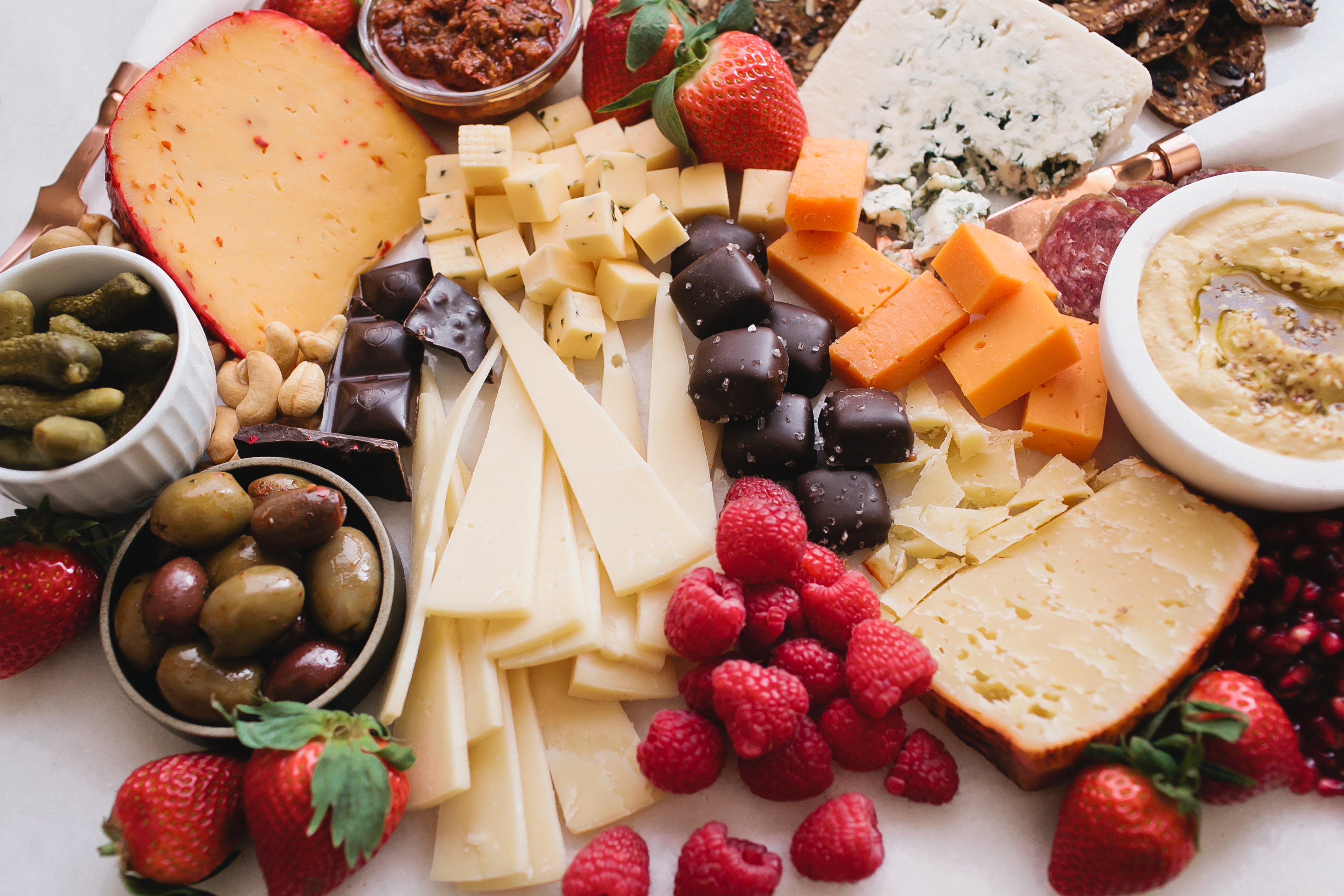 Valentine's Day is right around the corner, and there's no better way to celebrate than with a simple cheeseboard to share with your special someone, girlfriends or to bring all the ones you love together. To celebrate, use the colors of cheese and accompaniments to put a Valentine's Day twist on a cheese spread anyone will love.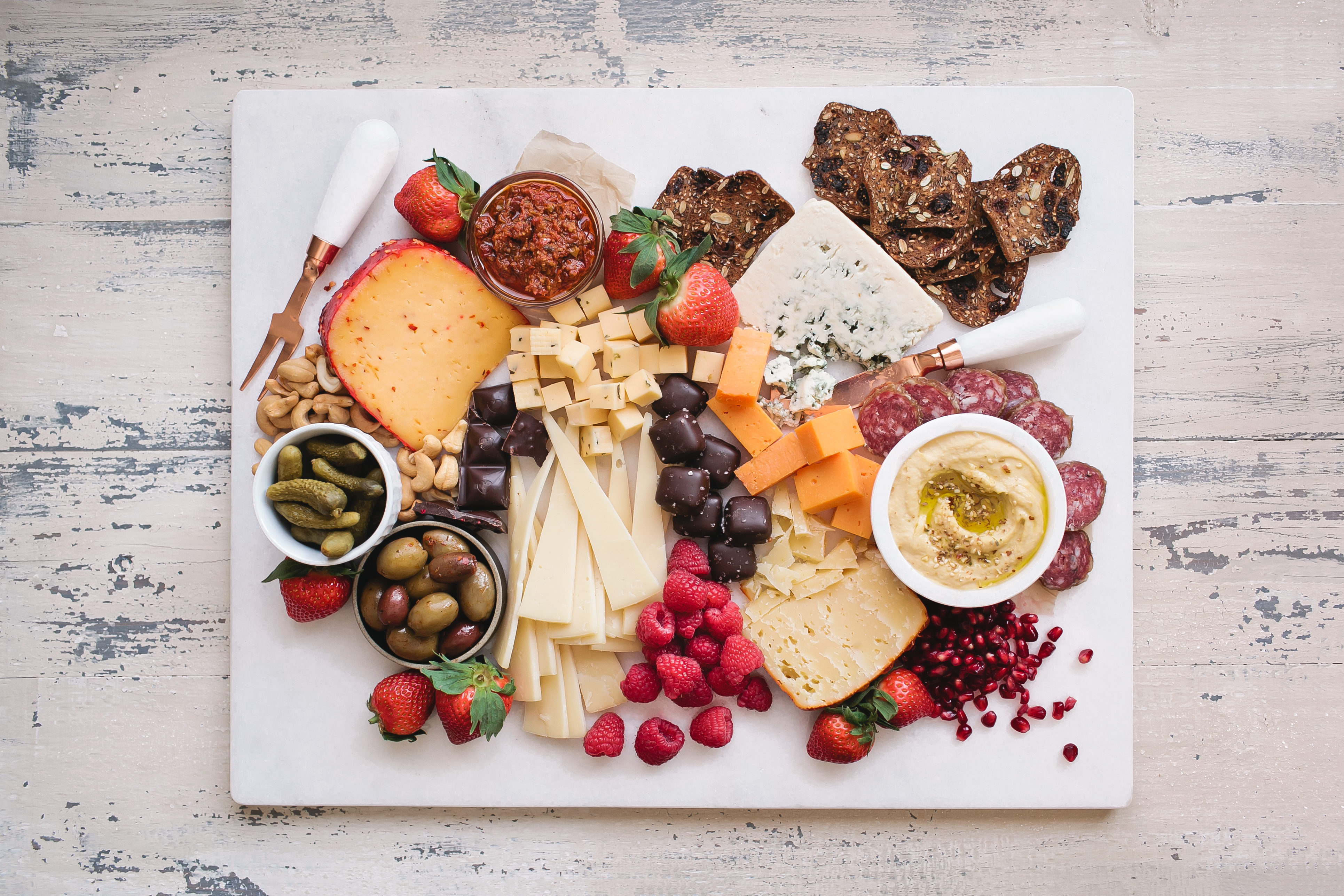 We made a sweet & salty cheeseboard perfect for the occasion. Here's how:
Step 1: Start with picking your cheese. The cheese on your board is the main attraction, so pick out your favorites according to aesthetics and taste. For this board we loved: Sriracha Gouda (that red rind!!), GranQueso®, Prairie Sunset®, Horseradish Havarti, Grand Cru® Reserve, and Buttermilk Blue®. This blue cheese is exceptionally rich and perfect for balancing out all the chocolate you'll be putting on this board, but we'll talk about that in a minute!
Step 2: Add fruits and vegetables. Pick out accompaniments that balance the board in color and taste. You may want to lean toward the color red for this holiday! Some ideas: Strawberries, raspberries, and pomegranate seeds. Things like pickles and olives add another salty component, too. This is also a good time to throw in some nuts, like cashews, and dipping accompaniments like the hummus and sundried tomato tapenade we used here.
Step 3: Add a base. The last step of creating a cheeseboard is piling on your meats, crackers, and other bases to fill in the remainder of the board (and bellies). We chose whole grain crackers and artisan salami (often found at your local cheese shop).
Step 4: Include chocolate. A time like Valentine's Days calls for one more step… chocolate! What's Valentine's Day without it, right? Sea salt caramels and dark chocolate pair well with pretty much any type of cheese. Don't hesitate, here. The more chocolate, the better!
Now that you're a pro, check out more cheeseboard inspirations.
With love, from Wisconsin!