How to Pair Wine and Cheese
It's National Drink Wine Day, so we're celebrating the only way we know how – with our favorite wine and cheese pairings. Armed with just a little knowledge and curiosity, you can learn how to pair wine and cheese at home. Here are some of our favorite duos: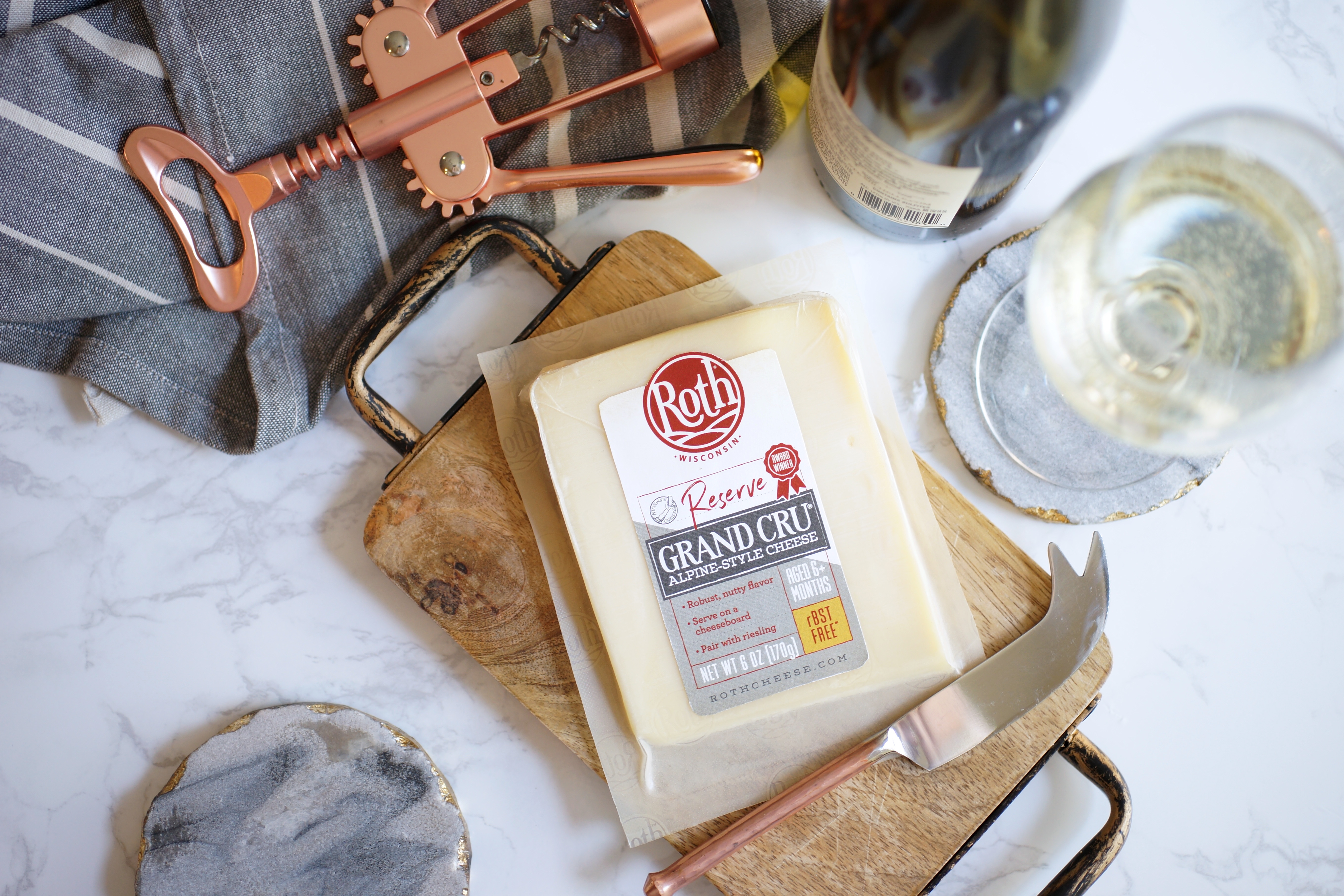 Alpine-style cheese & Riesling
Grand Cru® washed-rind Alpine-style cheese is complex, yet crowd-pleasing. Careful crafting brings out light floral notes, nutty undertones, a hint of fruitiness and a mellow finish. It pairs perfectly with sweet and dry white wines like Riesling.
Prairie Sunset® & Lambrusco
Often described as a "cheddar-gouda" blend, Prairie Sunset is made with the heart of the midwest and aged for 4+ months in our cellars in Monroe, Wisconsin. It's mild and approachable flavor profile makes is the perfect cheese to complement a bubbly and fruity Lambrusco.
Havarti & Pinot Noir
Havarti isn't the first cheese you think of to pair with red wine, but the creamy texture makes it a perfect accompaniment. Havarti loves a good red wine like Pinot Noir and Merlot, and can even stand up to the high alcohol of a Red Zinfandel. White wine lovers will enjoy it equally well with a Sauvignon Blanc or a buttery Chardonnay to complement its buttery flavor.
Blue cheese & Cabernet Sauvignon
Blue cheese needs a big, bold wine to stand up to. A Cabernet Sauvignon definitely does the trick, but opt for one more fruity than dry. Since blue cheeses develop pungency from the mold in their veins, you do want to find a sweeter Cabernet Sauvignon to beautifully balance the saltiness.