After School Snack: Dill Havarti & Ham Bites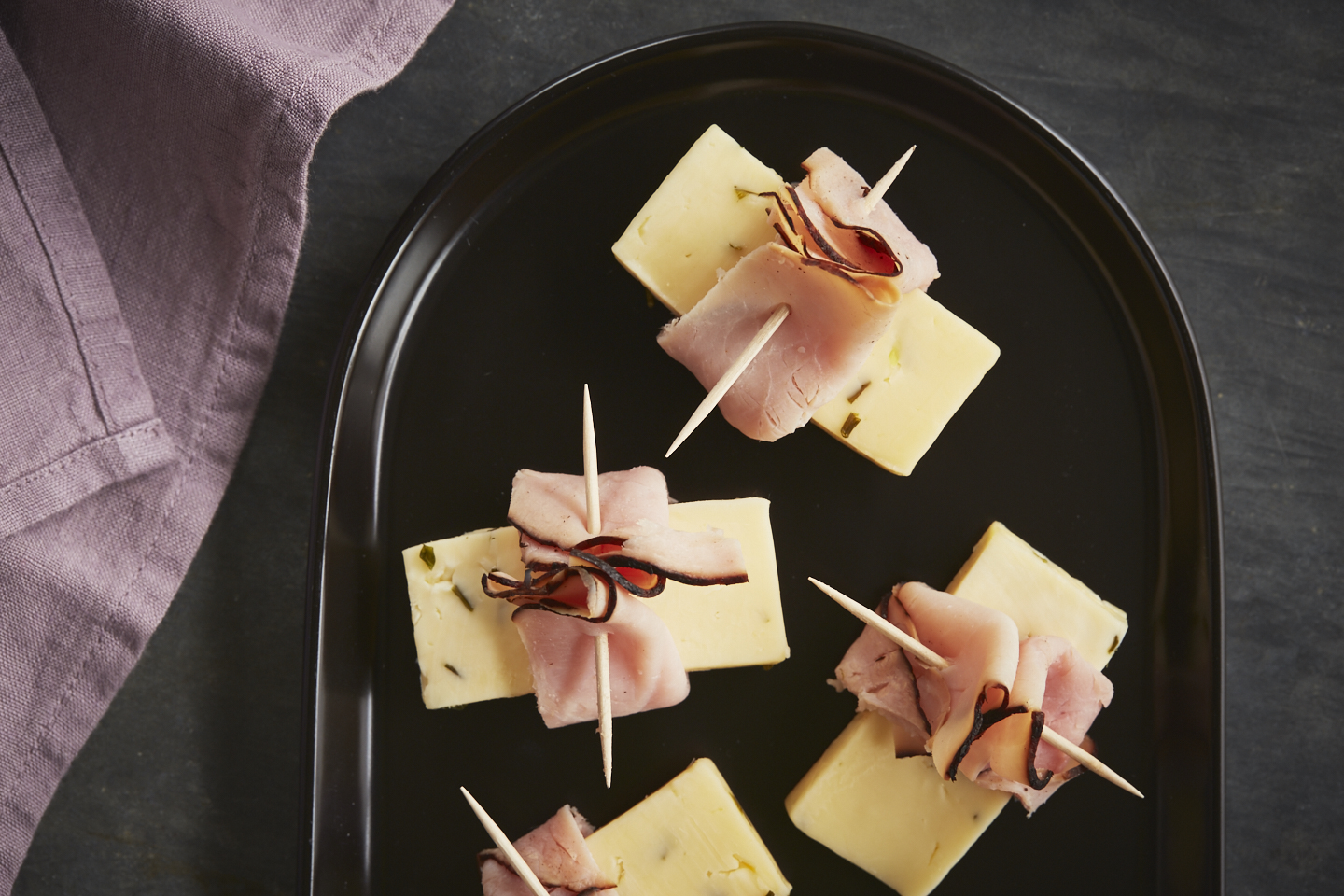 Satisfy after-school hunger with these easy, yet flavorful snack bites.
What you'll need:
1 (6- or 8-oz) wedge Roth Dill Havarti cheese
1/2 lb deli ham
Toothpicks
How to do it
1. Slice Dill Havarti into strips.
2. Skewer slices of deli ham on toothpicks.
3. Top Dill Havarti with ham skewers.
Mom Tip: Skip the toothpicks and top crackers with cheese and ham slices for a heartier bite.