Summer Wine and Cheese Pairings
What better way to spend a warm summer evening on the patio than with summer wine and cheese pairings. Add a glass (or bottle) of vino to your cheeseboard or snack plate that complements both your favorite Roth cheeses and the sunny weather. Don't forget to chill your wine in the fridge or chiller bucket before serving to keep it extra refreshing!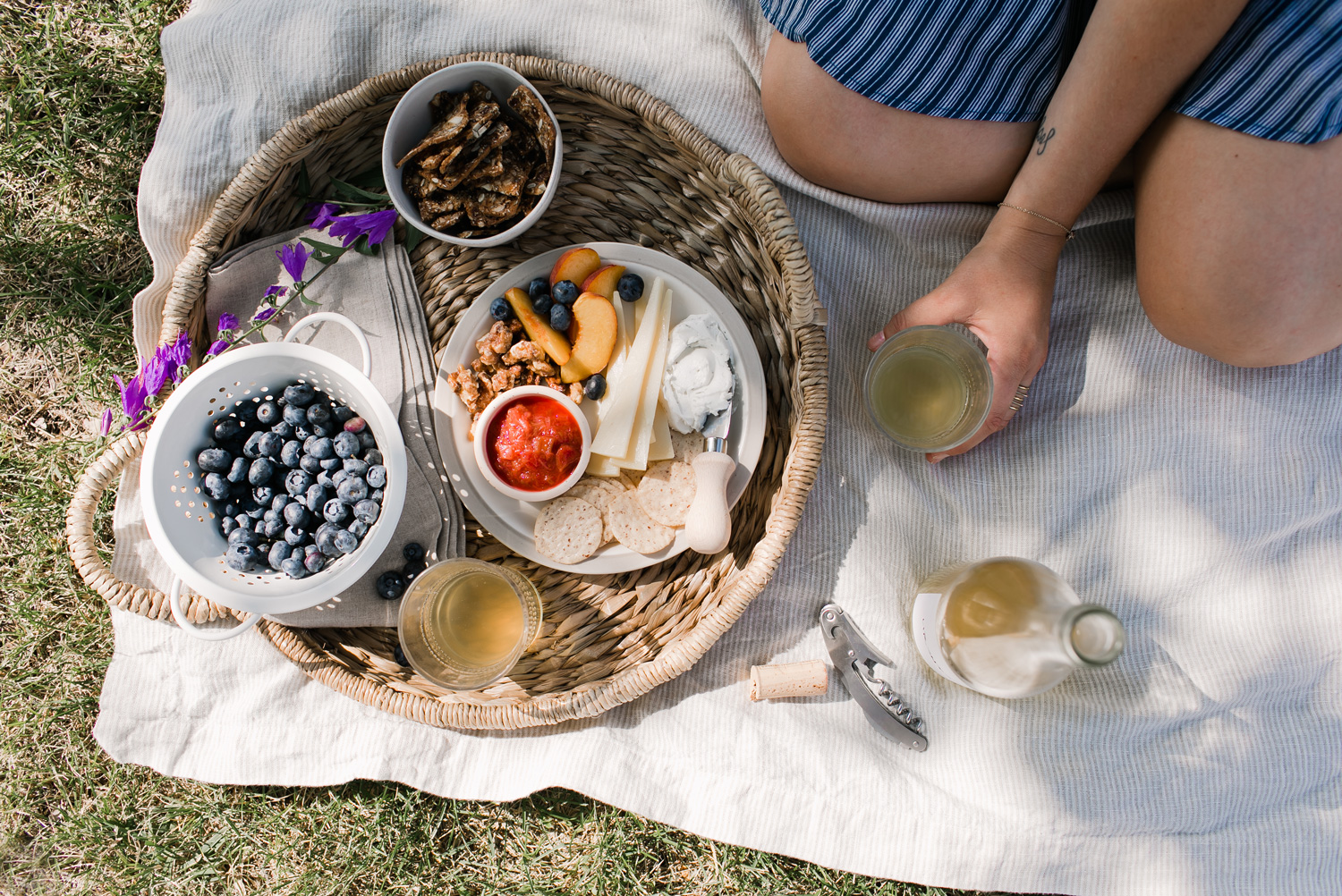 Champagne pairs perfectly with our Alpine-style cheeses. This sparkling wine highlights Grand Cru®'s creamy, nutty flavor which, in return, complements the slight dryness of Champagne. A perfect combination for those who enjoy bubbles and more savory flavors.
02. Sauvignon Blanc &

Chèvre
Sauvignon Blanc is a crisp, dry, and aromatic white wine that pairs well with our Plain Chèvre goat cheese. The acidity of the wine matches the acidity of the cheese, so that neither overwhelms the other. This is an ideal pairing alongside fresh berries & fruit for those looking for a light, refreshing snack.
A Pinot Noir rosé is perfect for Roth Original Havarti. This rosé wine has a delicate, crisp, and fruity flavor that blends beautifully with our creamy, mellow Havarti cheese. Those that are looking for a fruitier pairing should give this easy-pleasing combination a go.
Semi-dry or sweet Riesling pairs great with Roth Buttermilk Blue®. The sweetness and acidity of the wine balances the more tangy, earthy flavors found in Blue cheese. This pairing is a winner for those looking for a subtly sweet-savory match. Best enjoyed with dates, berries, & honey.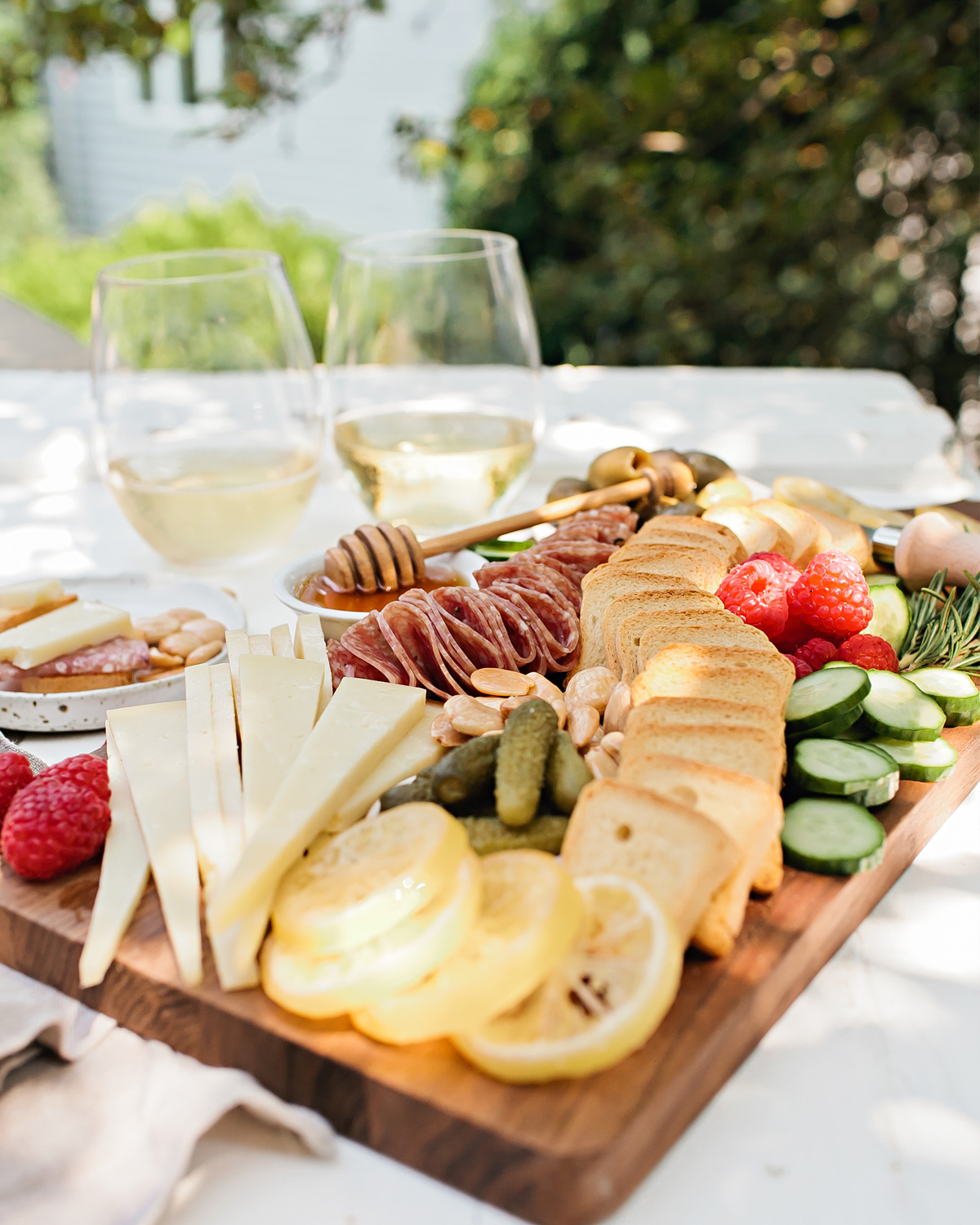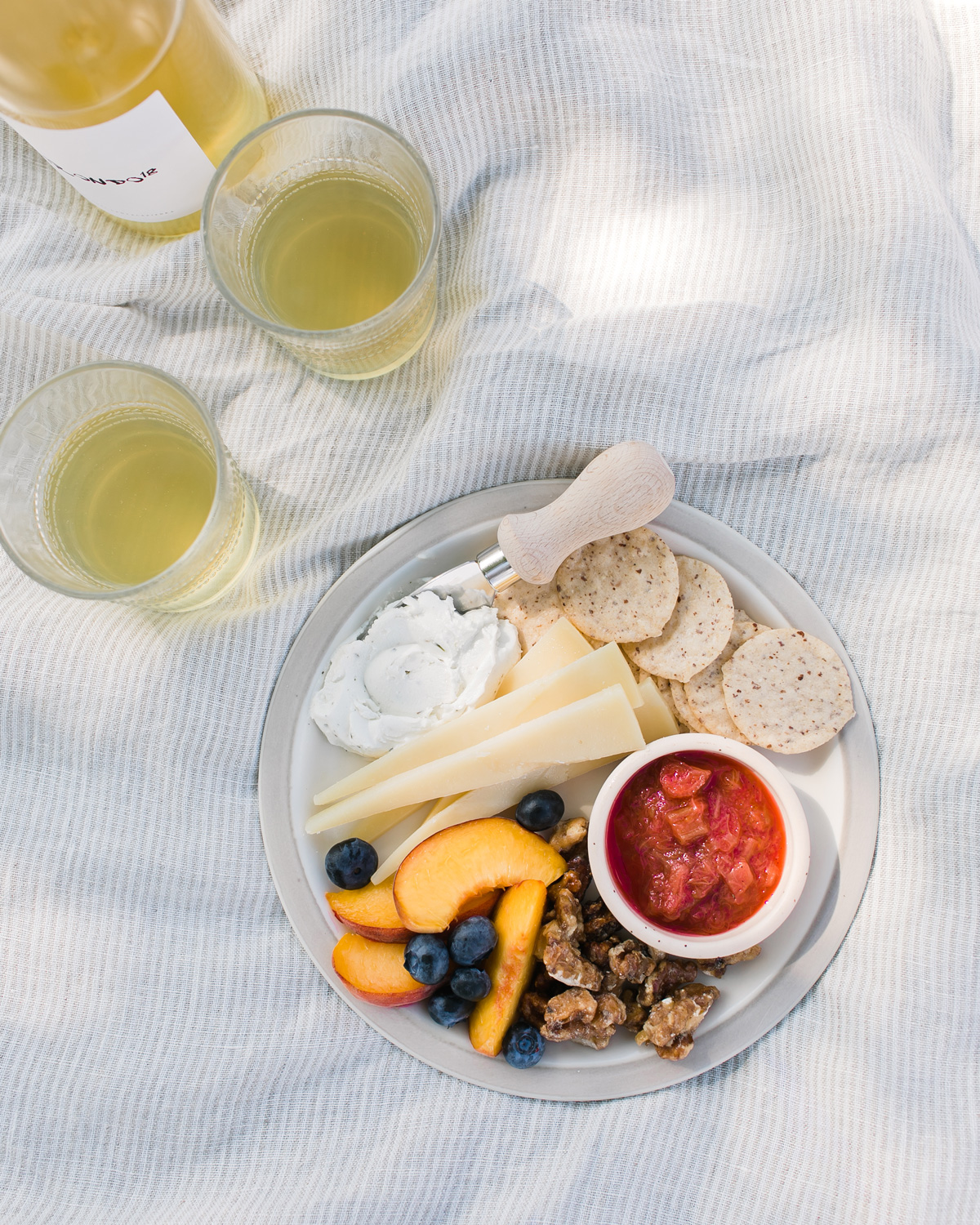 Wine Chilling Tips
These white & rosé wines are best chilled at 50 to 55 degrees, while Champagne is best chilled to 45 degrees F (or ~2 to 3 hours in the fridge). Therefore, it's best to plan ahead if you want to enjoy a bottle at its optimal temperature and taste.
If you're running short on time, submerging the bottle in an ice bath can greatly reduce chill time to 15 to 30 minutes. Also, keep in mind: there IS such a thing as too much chilling. If wine is too cold, the taste and aroma can be greatly muted.
However, don't stress too much about getting your wine the perfect temperature! After all, it's only one small part of a great evening spent with friends, family, and cheese!