How to Make a Tropical Cheeseboard
The dog days of summer are here, and it's the perfect time for a taste of the tropical. Featuring our fresh Plain Chèvre goat cheese, this vibrant cheeseboard comes together quickly and is a fun centerpiece for your next summer party or backyard BBQ.
We made this spread with the help of our friends at Imperfect Foods — advocates for sustainable, affordable groceries — but it can also be made using similar foods found at your preferred grocery store.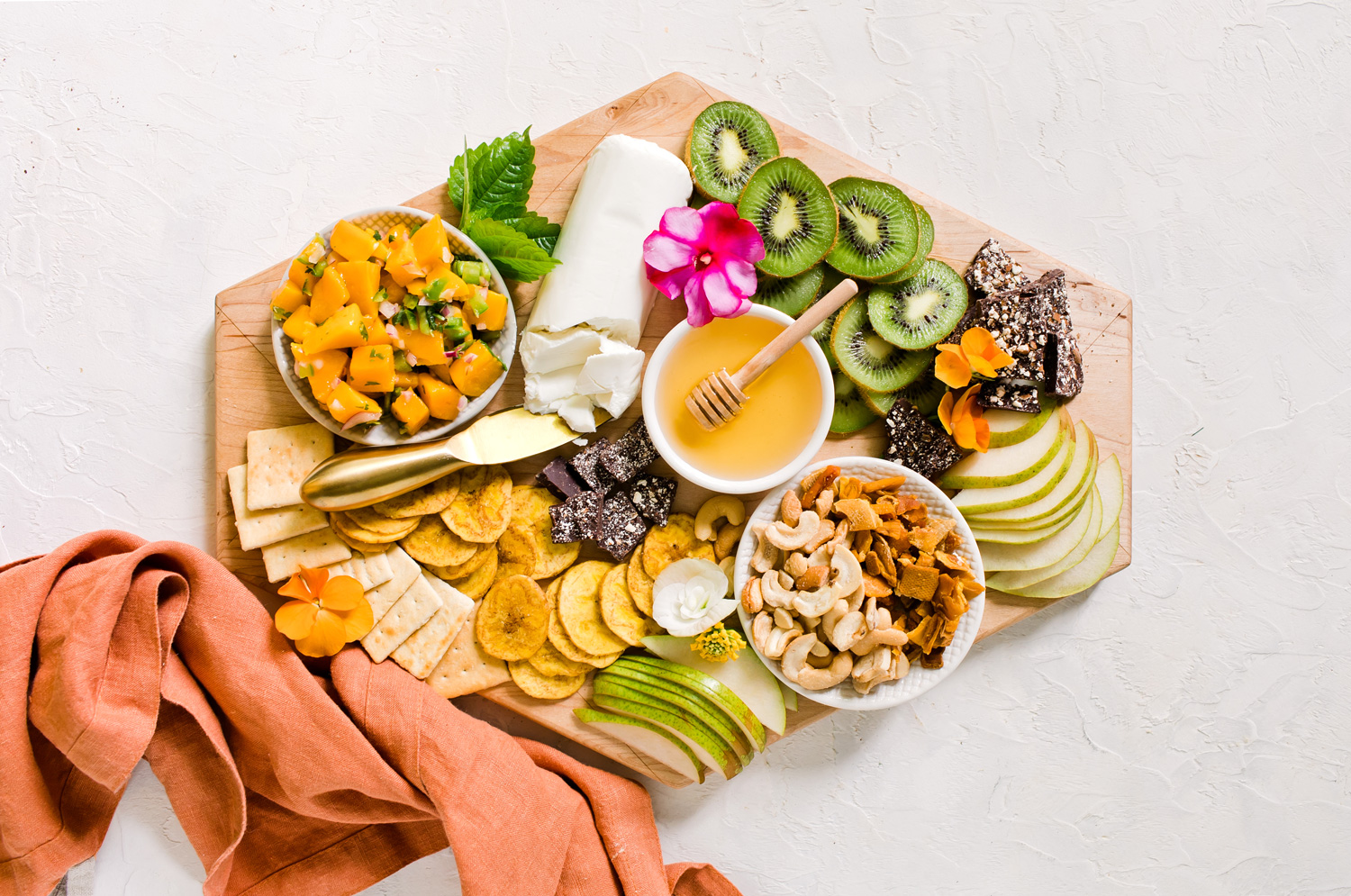 The key to this tropical cheeseboard is balancing flavors: the sweet, salty, and tangy. Feel free to swap some of the items for your own favorites (i.e. fresh pineapple would be a great swap for kiwi), but keep in mind how the foods compliment each other.
/ / The Tangy
Roth Plain Chèvre goat cheese
/ / The Salty
Club-style crackers, plantain chips, and roasted, salted cashews
/ / The Sweet
Dried mango, honey, kiwi fruit, mango salsa, pears, and sea salt & almond chocolate bark
Imperfect Foods Haul
Want to get everything you need to make this cheeseboard? Head over to Imperfect Foods for the easiest one-stop shop! We have listed all the cheeseboard items below that you can buy it online (availability varies).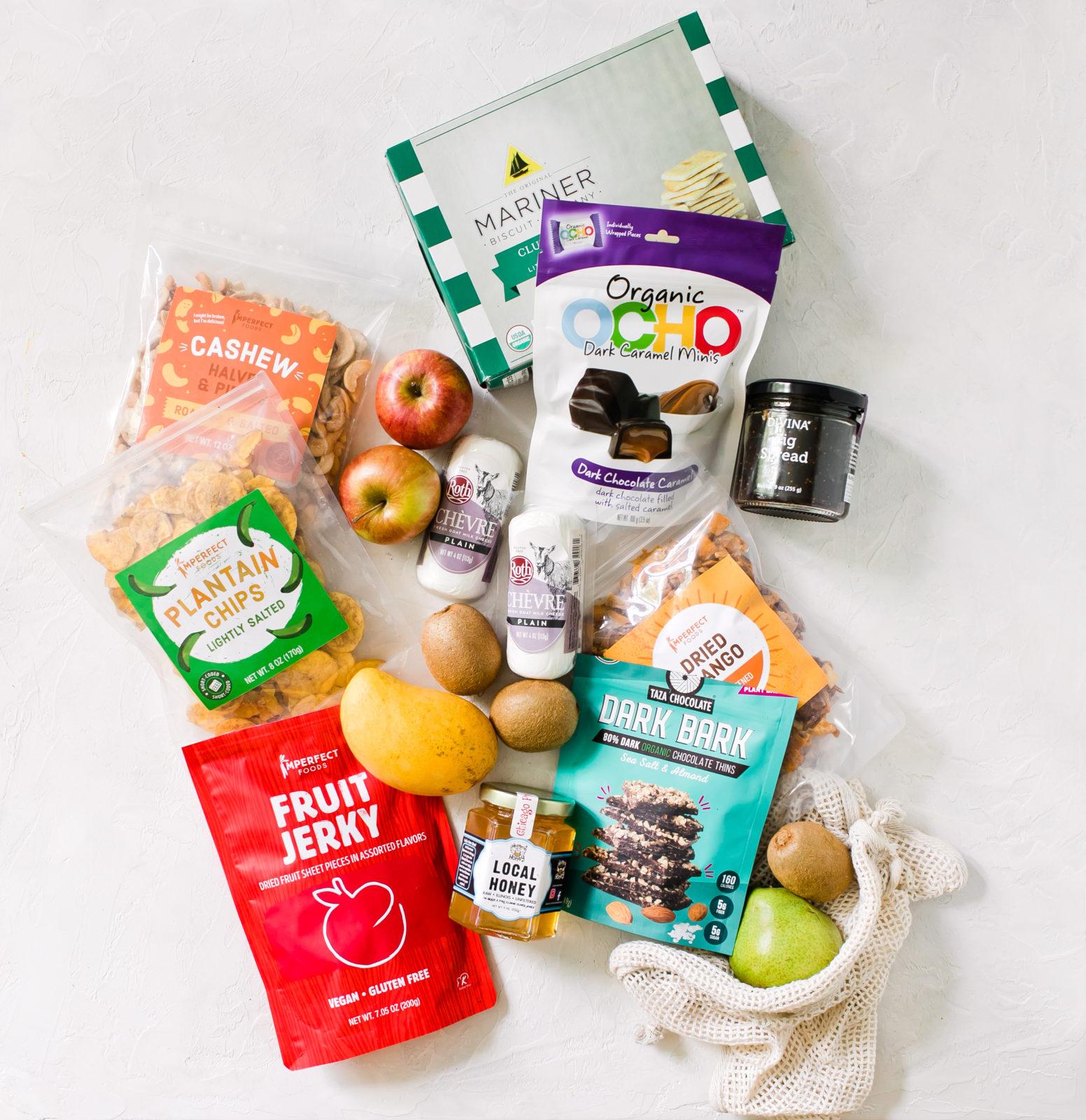 Roth Plain Chèvre goat cheese
Heaven's Honey local honey
Taza Chocolate sea salt & almond bark
Venus Wafers club crackers
Imperfect Foods cashews halves & pieces
Imperfect Foods dried mango
Imperfect Foods kiwi, mango, & pear
Imperfect Foods plantain chips