Easy Halloween Snacks
Add some 👻 BOO 👻 to your snack plates with these easy (and cheesy!) Halloween snacks.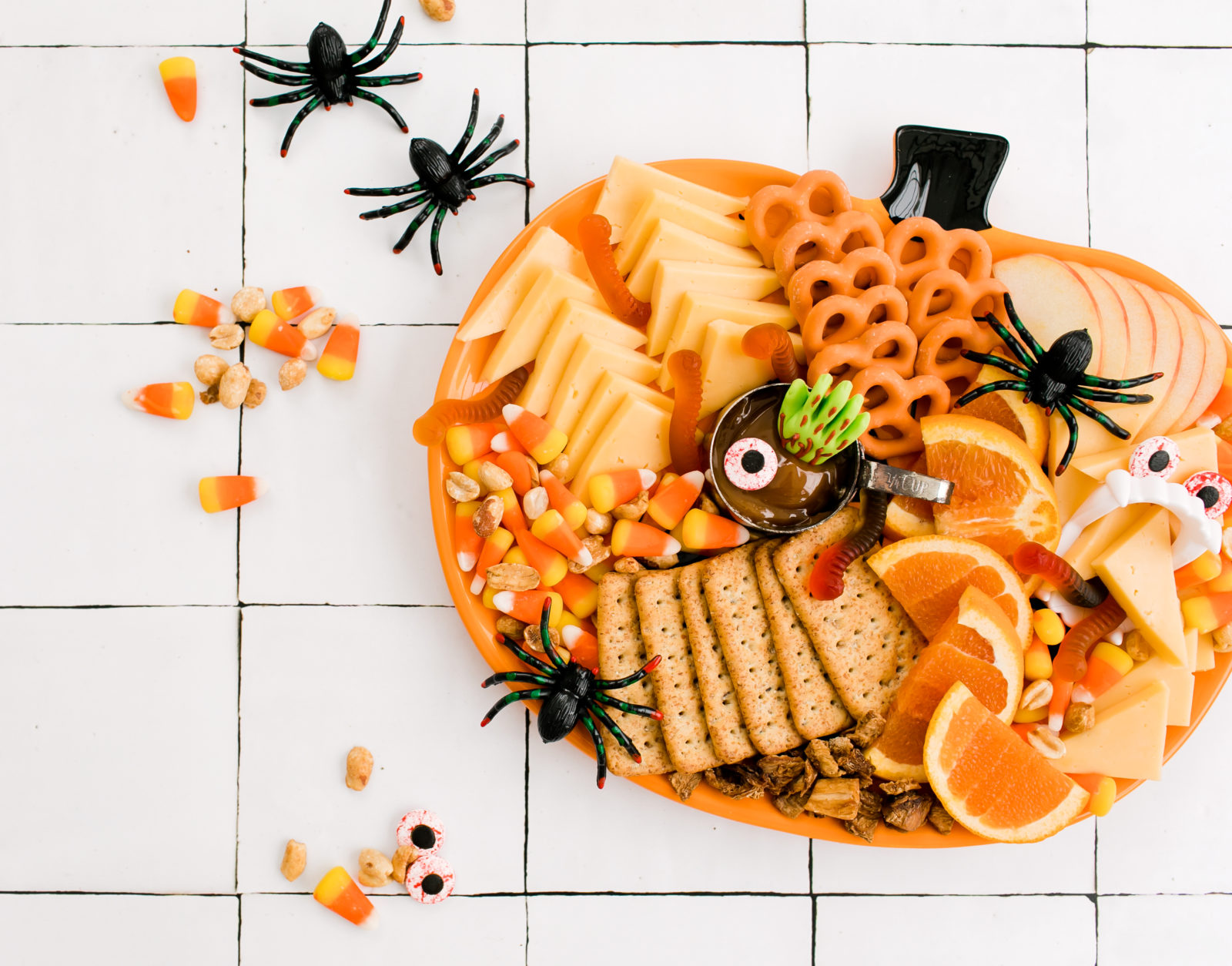 First, a spooky-inspired $20 cheeseboard! Our mild, creamy Havarti cheese is a crowd-pleaser, so you can't go wrong pairing it with fruit, crackers, and a few sweet treats & creepy crawlies to get in the spooky spirit.
How to make it with just $20 and a little bit of creativity:
1 (6-oz) wedge Roth Original Havarti cheese = $4.99
4-pk decorative spiders = $4.00
Candy eyeballs = $3.99
1 package gummy worms = $2.99
1 (16-oz) container dry roasted peanuts = $1.99
1 (4.2-oz) bag candy corn = $1.00
1 Honeycrisp apple = $0.98
1 navel orange = $0.75
*No-cost pantry items: Crackers, dried pineapple & caramel dip = $20.69
*No-cost ingredients are for inspiration only. Reduce food waste by using up what's hanging out in your own fridge!
**Prices vary by store. See our product locator to find Roth cheeses near you.
Other Halloween Snacks You'll Love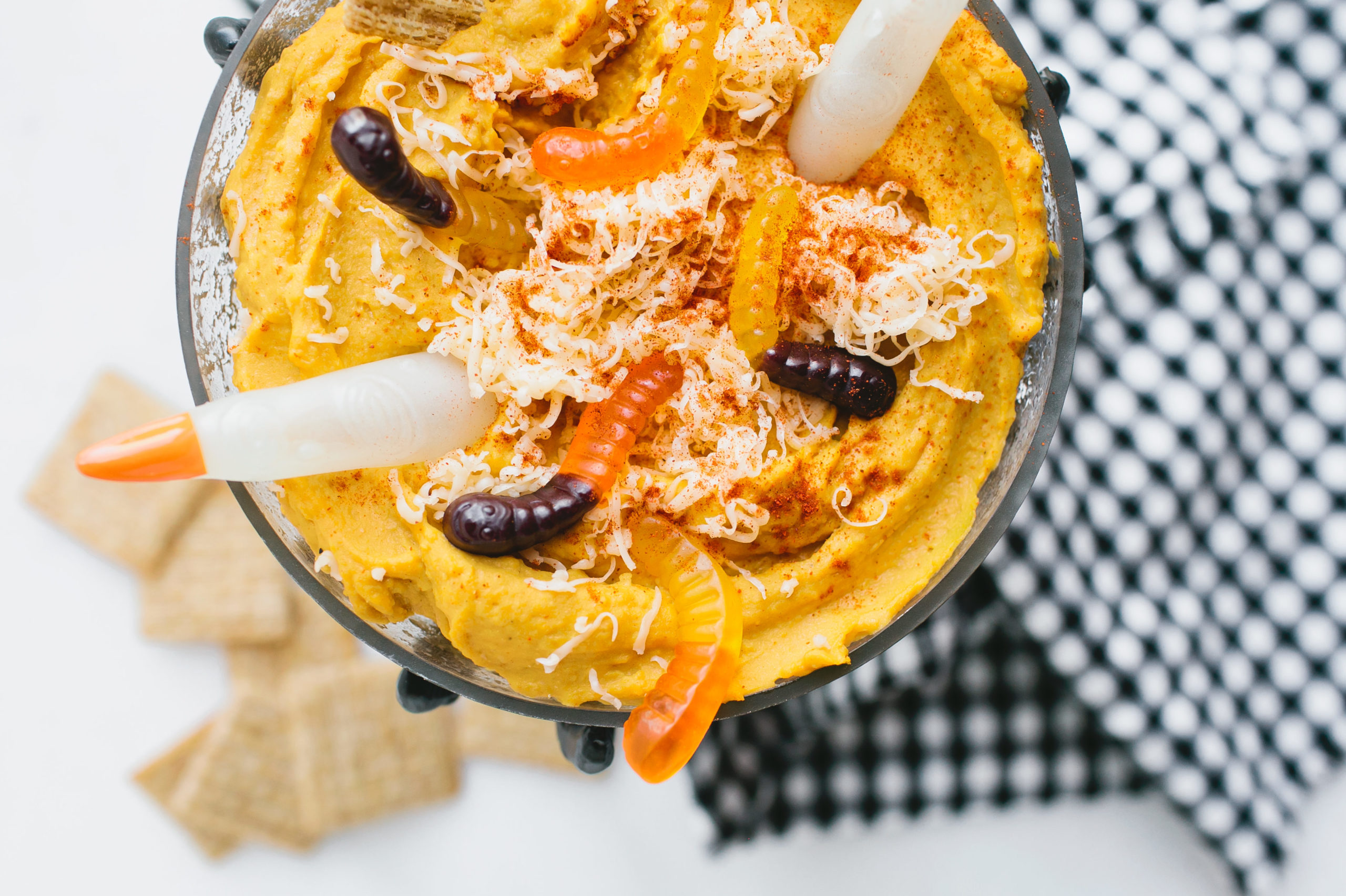 Cheesy Butternut Squash Hummus