A Guide to Roth Cheese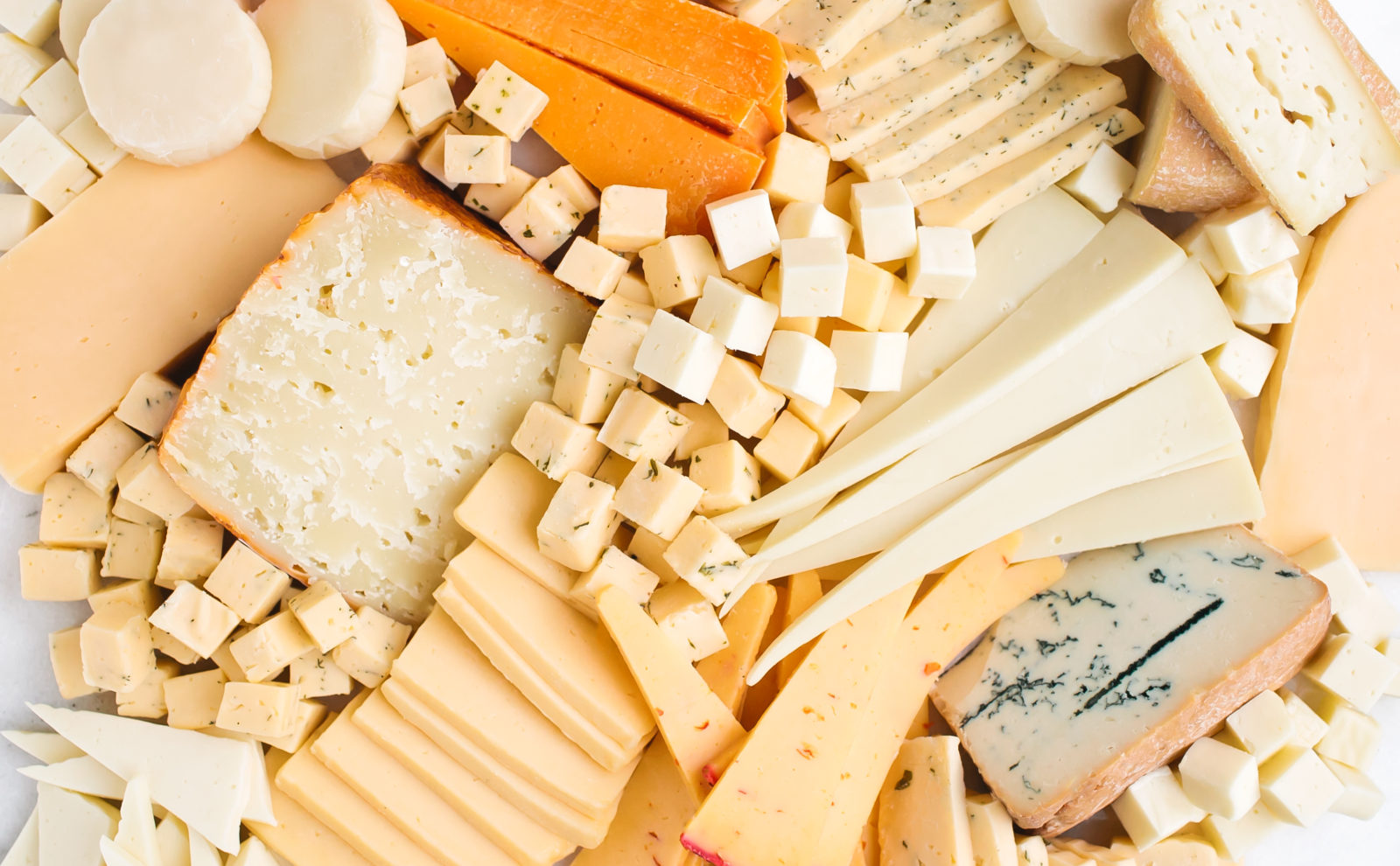 We may call the rolling hills of Southern Wisconsin home, but our roots date back to 1863 in one of the finest cheesemaking regions outside of the United States: Switzerland. Today, our team of more than a dozen licensed cheesemakers utilizes traditional techniques to craft a melting pot of award-winning cheeses, including our signature Grand Cru®, Dutch-style Gouda, Havarti and a few of our very own American Originals.
Here's a handy guide to deepen your know-how of our Roth Cheese varieties and help you discover the perfect cheese for your palate:
SEMI-FIRM: Our Havarti and Gouda cheeses are creamy semi-firm cheeses. They are both perfect on a cheeseboard and are also very popular cooking cheeses. Use Creamy Havarti and Original Gouda as your go-to cooking cheese and use the other flavors when you want to add a bold, smoky, or spicy twist to your dish.
SEMI-HARD: The majority of our cheeses fall under the semi-hard category, including Grand Cru®, Butterkäse, and Fontina. Slightly aged, these cheeses are firm but moist, and tend to be crowd pleasers — approachable, creamy and sometimes nutty. We've found these mild cheeses also provide the ideal backdrop for supporting an extra flavor kick. In both our Goudas and Havartis, you'll find spicy, bold flavor additions like horseradish, jalapeño, and chile peppers.
HARD: Skillful aging by our licensed cheesemakers (and their supporting crew) gives hard cheeses a firm texture and coaxes out complex flavors like caramel, fruit, nuts and/or earthiness. You'll find just that in our Grand Cru® Surchoix, Aged Gouda, Prairie Sunset® and Canela. These cheeses are culinary favorites and grace restaurant menus in entrées or as tasty additions to a cheeseboard. One of our beloved favorites is Grand Cru® Surchoix, which earned the top title of World Champion at the 2016 World Championship Cheese Contest.
BLUE: Inoculated with a culture of mold called penicillum roqueforti, blue cheeses — including our Blue and Gorgonzola varieties — display beautiful blue-green veins and an addictively sharp flavor. Plus, our blues offer a little something for everyone. Maybe you're not so sure about mold in your cheese? If so, our creamy and mild Buttermilk Blue® may just be your stepping stone. Maybe you're someone with a more adventurous appetite? Our assertively piquant Gorgonzola will keep you on your toes and isn't for the faint of palates.
WASHED RIND: Never heard this term before? "Washed rind" simply refers to the process of smearing moisture to the exterior of a cheese. This extra source of moisture comes in the form of brine (salted water),
often (though not always) including b. linens. This classic cheesemaking process helps encourage (good!) bacteria growth, which ultimately adds depth of flavor and gives us that addictive umami taste we love so much. The textures of washed rind cheeses vary based on cultures or bacteria added to the wash and the time the cheese ages. For example, our Grand Cru® Surchoix is a hard washed rind cheese.
ORGANIC: We've taken a few of our Roth favorites and created a line of Organics made with locally-sourced organic milk. All four varieties are GMO-free, vegetarian and certified organic.