Five Cheese Sauce Recipes for Mega Flavor
A good cheese sauce recipe can add MEGA flavor to any dish. Because it's the base ingredient, using high-quality Roth cheese is a must for the best flavor.
The classic base method for making cheese sauce is melted butter + flour (for thickening) + milk + shredded cheese. For this style of sauce, our creamy Havarti, Gouda and Grand Cru® cheeses are the best choice for their superior meltability. Cheeses like our tangy Buttermilk Blue® work better in more dressing-style sauces.
Ready to drizzle cheese sauce on EVERYTHING?! Here's a few of our favorite recipes: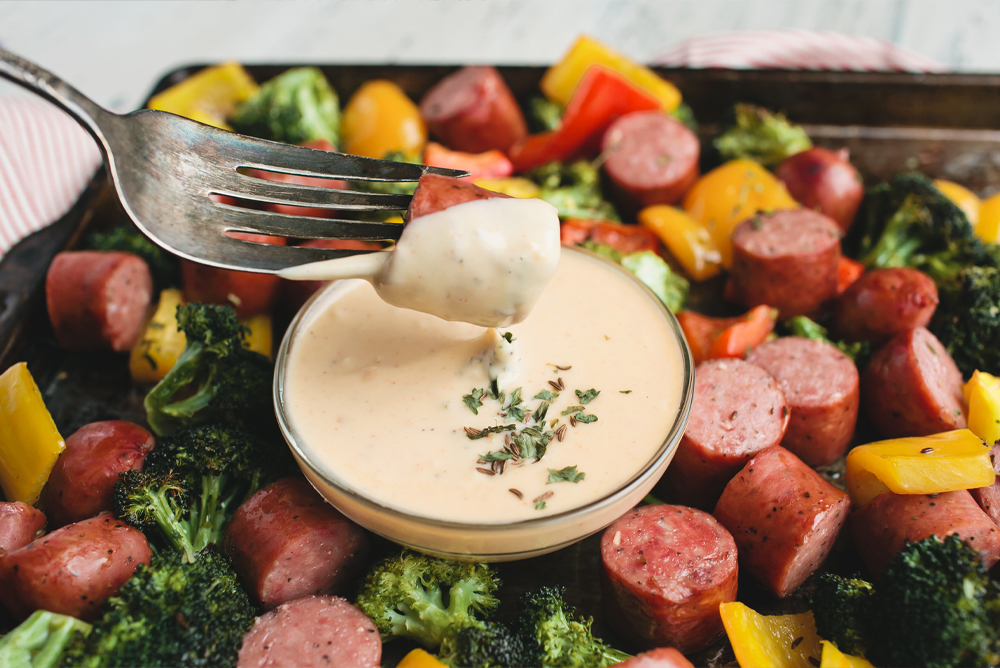 Everyone needs a go-to cheese sauce recipe in their arsenal, and this Smoked Gouda Cheese Sauce is an excellent choice. Just 8 ingredients and 10 minutes of time results in a silky smooth, slightly smoky sauce for drizzling or dipping. We love it over our Easy Sheetpan Kielbasa & Veggies weeknight dinner.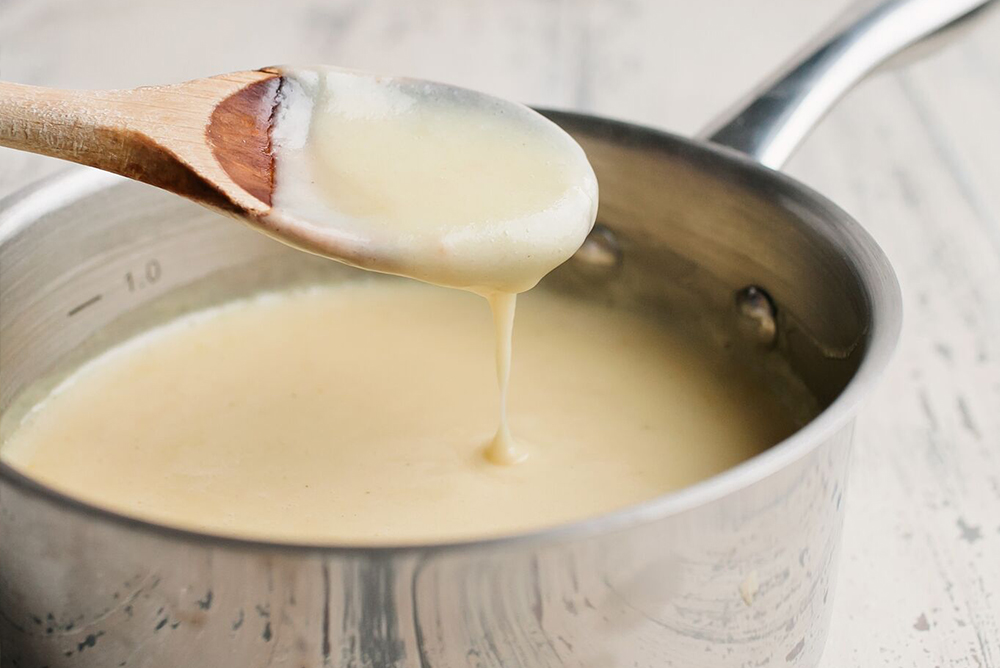 This Organic Cheddar Cheese Sauce is a quick weeknight lifesaver. Infused with garlic and the buttery tang of our aged Organic Cheddar, it's super versatile for using on anything — atop roasted veggies and potato skins, or mixed with pasta for an easy mac n' cheese.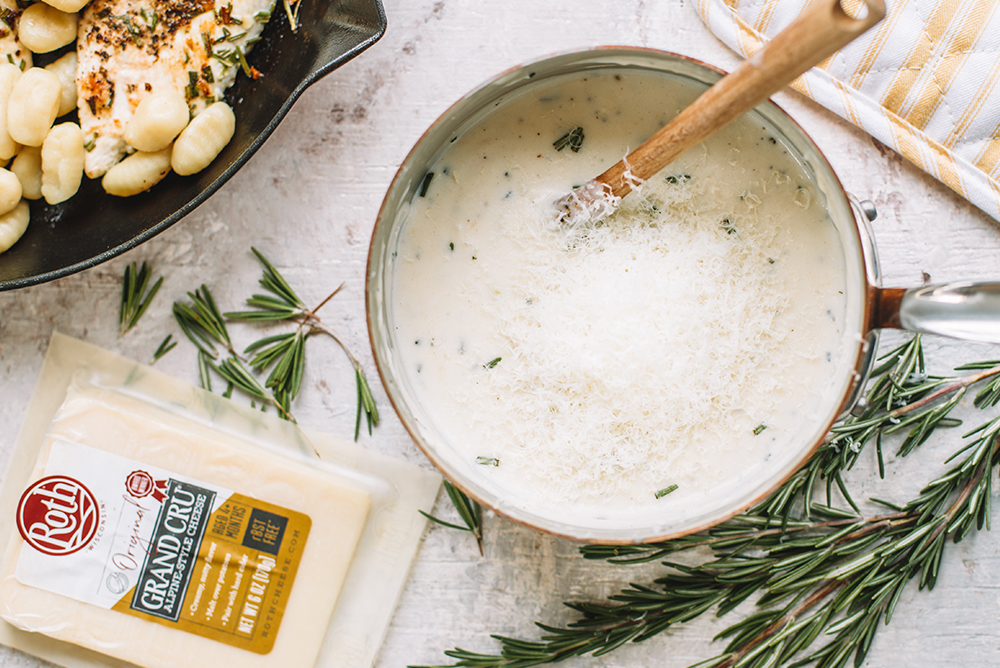 A creamy white sauce with pasta always feels extra luxurious and decadent for dinner. This Rosemary Grand Cru® Cream Sauce is rich, nutty and herby. Keep it easy with plain pasta or try our Creamy Chicken Gnocchi Bake for the ultimate comforting meal. A glass of red wine optional, but always delicious.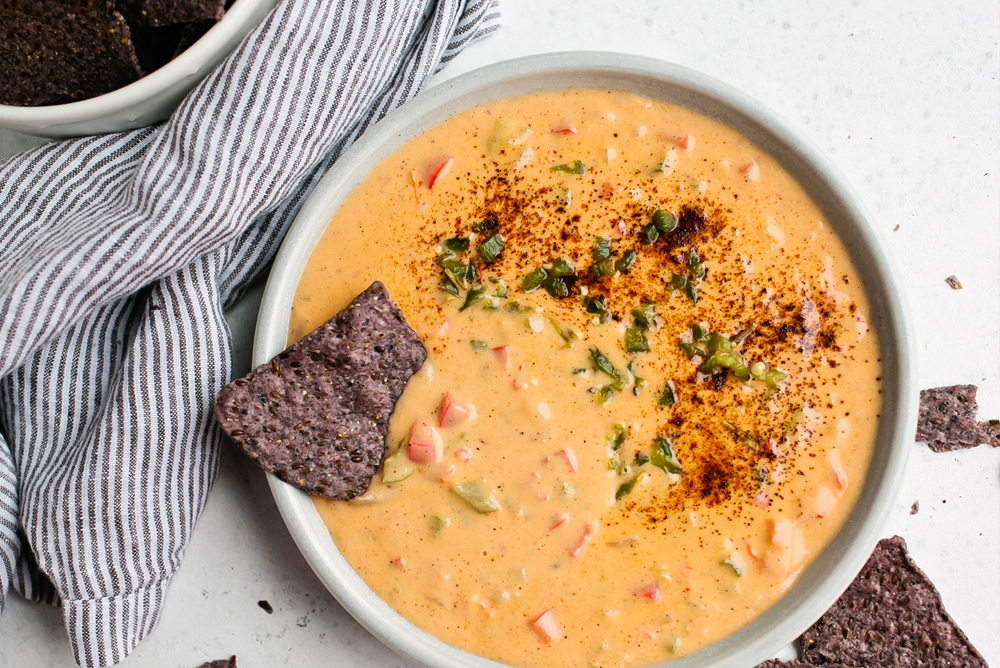 Queso might be our favorite cheese sauce (shhhh… don't tell the others!), and this Roasted Jalapeño Queso made in the Instant Pot is always a hit. Our Jalapeño Havarti cheese adds just the right kick of heat. And it's not just for chips! Drizzle this queso over nachos, chili and tacos, or make a spicy mac & cheese from it.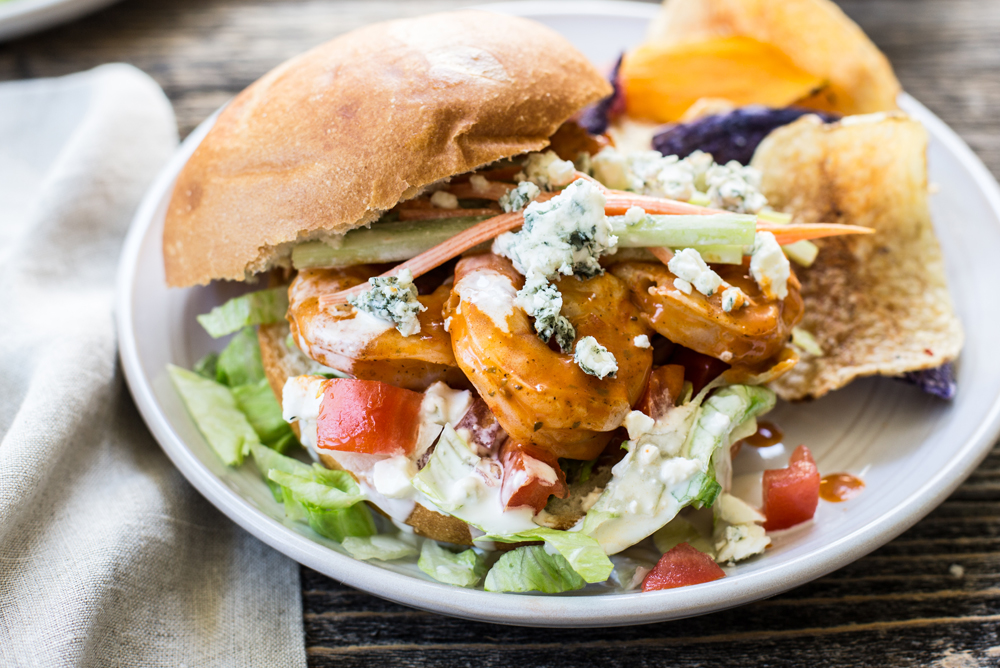 Making your own blue cheese dressing is simpler than you think with this 4-ingredient Buttermilk Blue® Dressing recipe. Our Buttermilk Blue® crumbles are tangy yet mellow, blending seamlessly into the dressing. Use it on this Grilled Buffalo Shrimp Sandwich or Buffalo Chicken Sandwich for a classic combination.