Spread a little holiday cheese.
Roth Cheese is now available in a holiday gift package for a limited time! Delight friends and family with a holiday gift set filled with cheeses perfect for the season.
Choose from two sizes, shipped directly to far-away family, business colleagues or the holiday hostess before you arrive.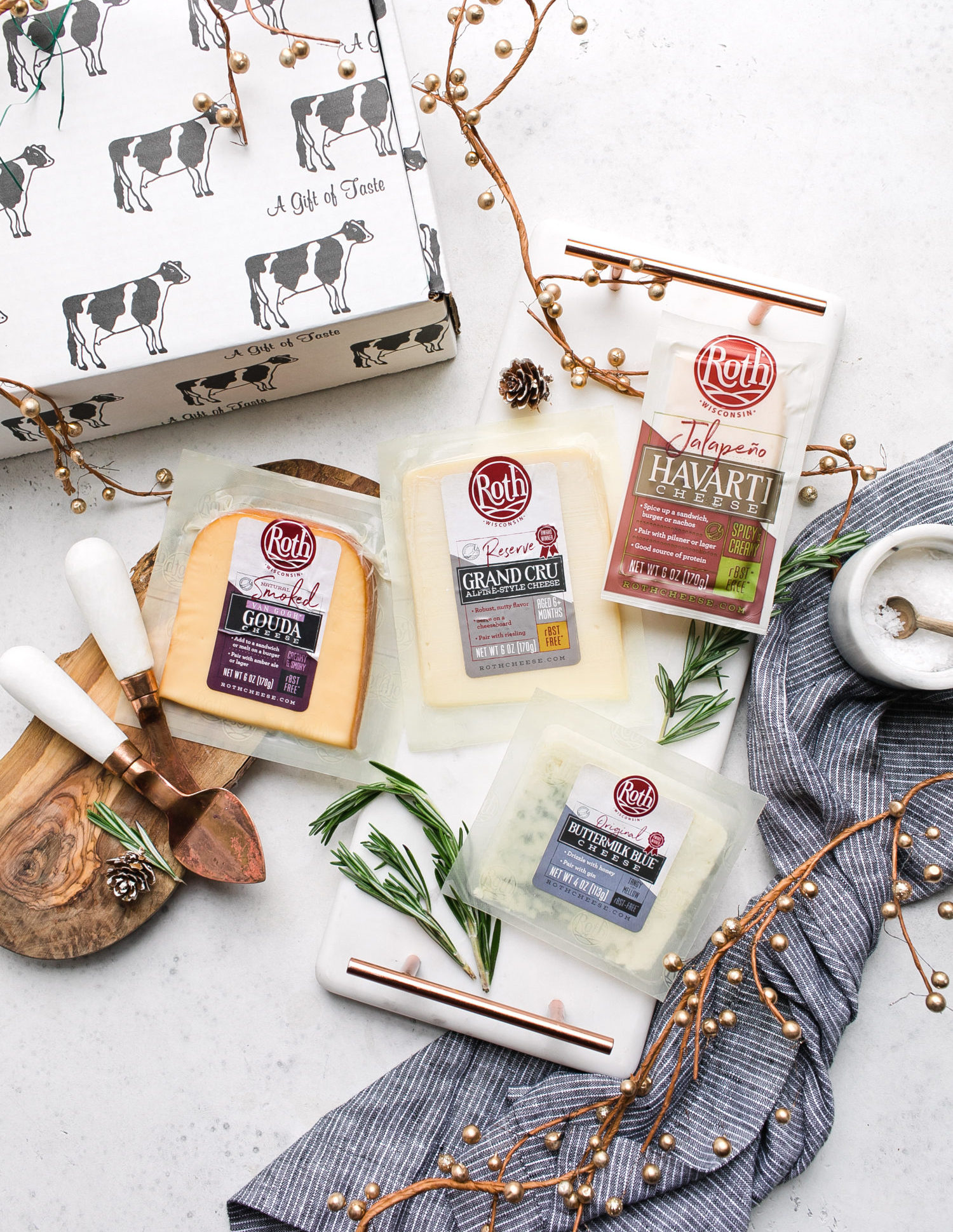 The Cheese Board Gift Package
$27.00
Deep in the heart of Green County, Wisconsin, is the Roth Cheese creamery where award-winning cheeses are crafted by their team of cheesemakers. This package features 4 of Roth Cheese's best holiday selections. With something for everybody to love, this popular package will leave your friends and family excited to make the perfect cheese board at home.
This package includes: our signature Grand Cru® Reserve aged more than 6 months, spicy Jalapeño Havarti, tangy yet mellow Buttermilk Blue® and crowd-pleasing Smoked Gouda.
Pair with
Cornichons
Charcuterie
Red wine
Perfect for
Hostess gifts
Family & Friends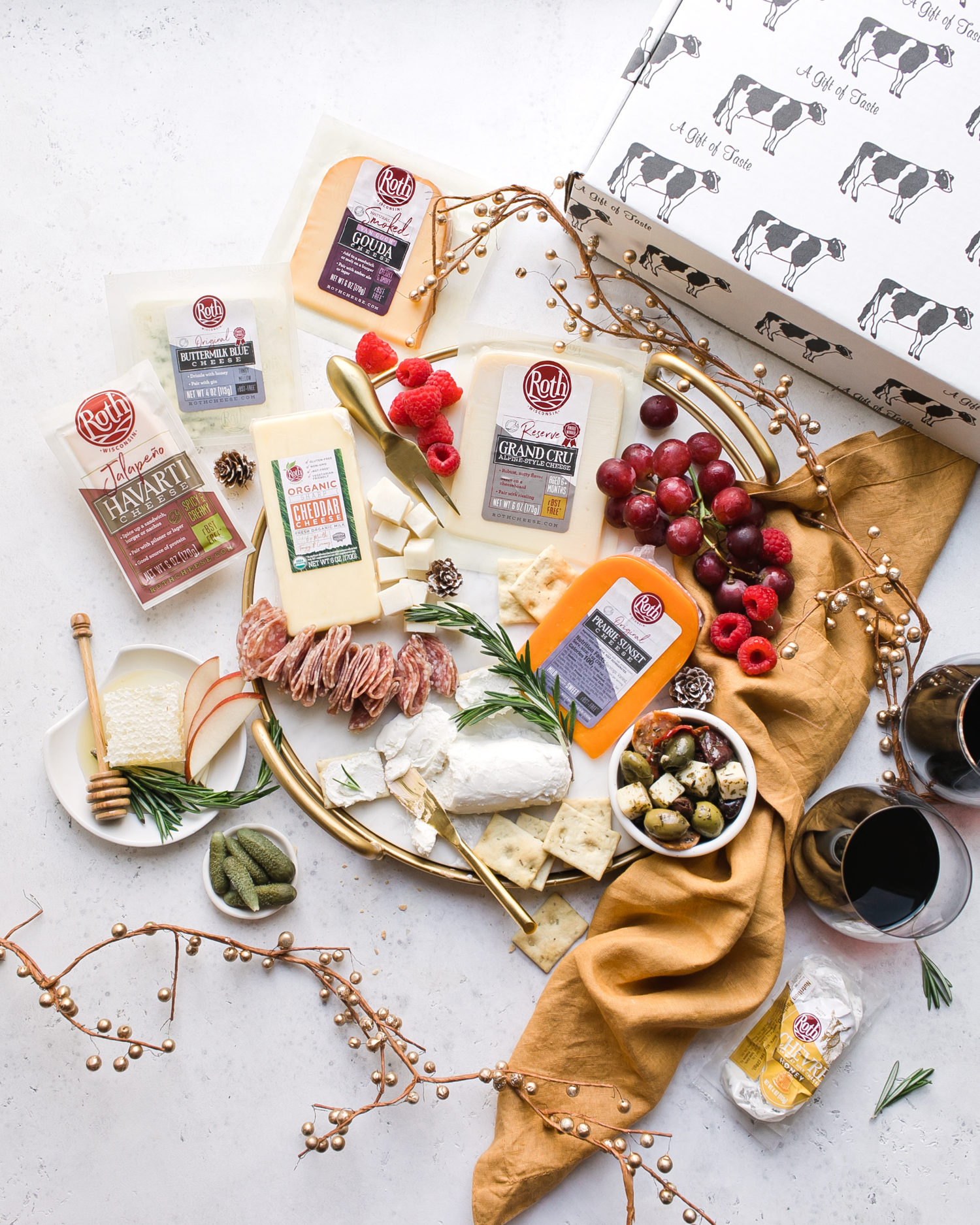 The Ultimate Holiday
Cheese Gift Package
$47.00
This cheese gift box is a showstopper! Featuring 7 Roth cheeses, these flavorful and bright cheeses will wow your friends, family or business associates. There's something to be savored by everyone at festive gatherings.
This package includes our signature award-winning favorites like Grand Cru® Reserve and Buttermilk Blue®, new Honey Chèvre fresh goat cheese, spicy Jalapeño Havarti, and crowd-pleasing Smoked Gouda, Organic Sharp Cheddar and Prairie Sunset.
Pair with
Marinated Olives
Cranberries
Red wine
Perfect for
Hostess gifts
Corporate gifts