Summer Wine and Cheese Pairings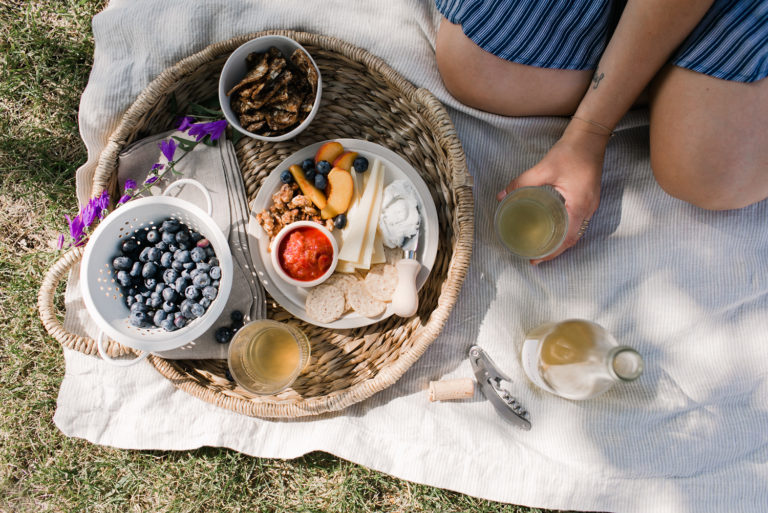 Summer wine & cheese pairings that will be sure to complement a summer evening on the patio. With Grand Cru® & Champagne, Sauvignon Blanc & Chèvre, and more! Plus wine chilling tips to keep your vino cool.
How to Make a Tropical Cheeseboard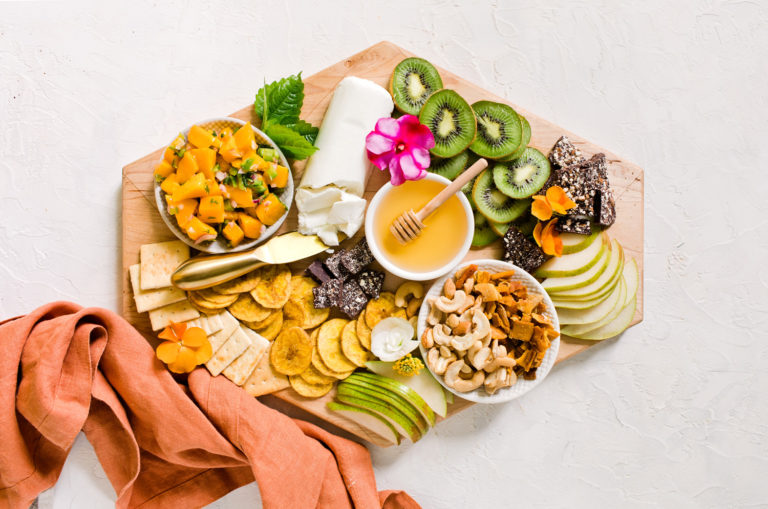 A tropical-themed cheeseboard that balances sweet, salty, and tangy featuring Roth Plain Chèvre goat cheese. Perfect for a summer party or backyard BBQ.
Gouda Has a New Look!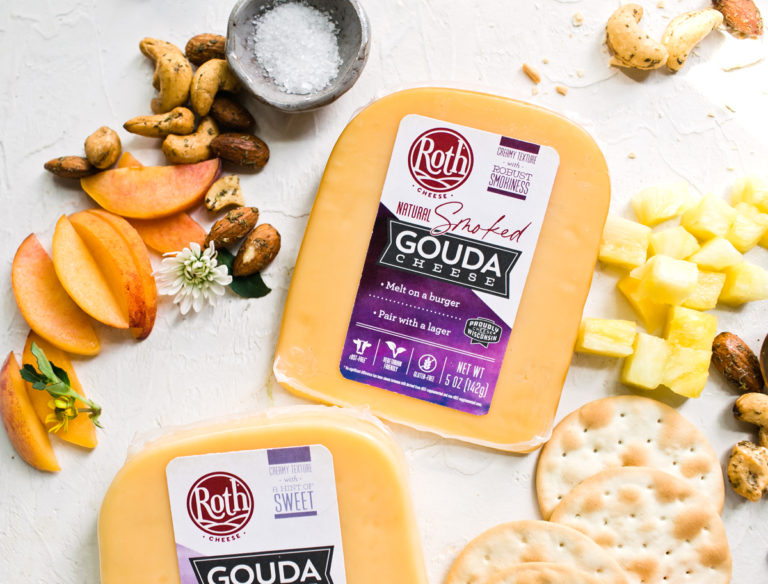 Our Gouda cheese has a new, bright purple label that makes it super easy to spot when grocery shopping! Learn more about the new packaging, our favorite Gouda pairings, and Gouda recipes that'll be the highlight of any cheeseboard or dish.